'90 Day Fiancé': The 11 Biggest Scandals of All-Time
Ever since TLC's 90 Day Fiancé debuted in 2014, the show's premise has produced more than its fair share of scandals. The popular reality series follows American citizens and their fiancés from other countries who come to the US on a 90-day K-1 visa.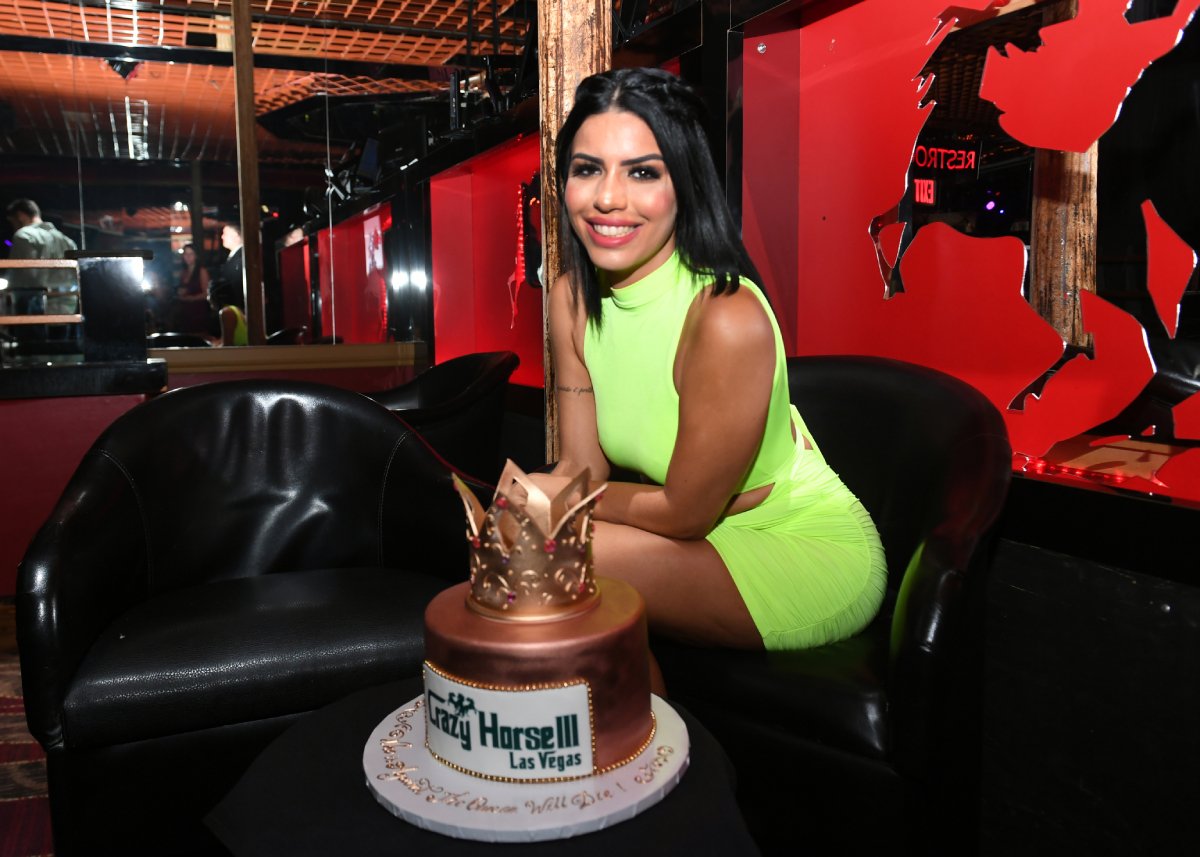 It's also produced the spinoffs Happily Ever After?, Before the 90 Days, The Other Way, Pillow Talk, and Self-Quarantined. Here are the 11 biggest 90 Day Fiancé scandals of all-time.
11. Angela Deem's DUI during her time on '90 Day Fiancé: Before the 90 Days'
After starring in seasons 2 and 3 of Before the 90 Days with her fiance Michael Ilesasnmi, Angela Deem had a brush with the law. In September 2018, police arrested Angela for driving  under the influence.
She was allegedly driving 60 MPH in a zone with a 35 MPH speed limit. The booking report noted that Angela failed her field sobriety test, and that she was "uncooperative." Angela faced charges of "driving under the influence, refusal, driving without a license on person, and speeding in excess of maximum limits."
10. Paul Stahle, Karine Martin, and revenge porn
90 Day Fiancé: The Other Way star Paul Stahle claimed in October 2018 that his wife Karine Martins was the victim of "revenge porn." Paul posted what appeared to be screengrabs from a video. One featured Karine in a revealing outfit, the other suggested that she was topless.
"This man is posting revenge porn of Karine," he wrote, "please help Karine criminally prosecute him."
Paul claimed that Karine's ex – a man named Mike – was posting the photos. However, Mike responded and said that Paul was posting the pics for publicity. He also threatened legal action.
9. Big Ed faces sexual assault allegations
Fan-favorite Ed Brown, aka Big Ed, and his fiancée Rosemarie Vega appeared in 2020 on Before the 90 Days. After their season ended, TikTok user Lordakeet accused Big Ed in a YouTube video of sexually assaulting her.
She also claimed in an interview with Daily Soap Dish that Ed had "groomed" and "manipulated" her. She didn't give more details because she signed an NDA. Ed never responded to her allegations.
8. '90 Day Fiancé' star David Toborowsky's political scandal
David Toborowsky and his Thailand-born wife Annie Suwan first appeared in season 5 of 90 Day Fiancé. They also showed up in the spinoff Pillow Talk. Before becoming a reality TV star, the Kentucky native and self-described "conserative activist" had political ambitions.
He ran as a "different kind of Republican" for a seat on the Jefferson County Board of Education in Louisville. However, he didn't actually live in the district where he was running. Instead, he moved into a friend's house to qualify.
7. Jay Smith's Tinder scandal
During season 6 of 90 Day Fiancé, Jay Smith and his American bride, Ashley Martson, had an infamous moment. Ashley caught Jay trying to hook up with other women on Tinder the day after their wedding.
Jay later claimed that they staged the entire incident, describing it as "just an act.". He said that "without drama you don't have a show."
6. Jason Hitch faces domestic violence allegations
In early 2017, police arrested Jason Hitch after he allegedly assaulted his wife, Cassia Tavares. According to Nicki Swift, the police report reveals that Cassia accused Jason of grabbing her arm hard enough to leave a mark. She also said he roughly pushed her off the bed.
Cassia was so scared that she dialed 911, but when police arrived Jason denied her allegations. Jason refused to sign a sworn statement and he was placed under arrest. The couple eventually divorced.
5. '90 Day Fiancé' star Larissa Dos Santos Lima's multiple arrests
The relationship between Colt Johnson and his Brazilian bride, Larissa Dos Santos Lima, played out during 90 Day Fiancé season 6. In November 2018, Colt posted on his Instagram Story that "Larissa was arrested this afternoon."
He explained that they'd had an argument, and Larissa ended up posting a plea for help on social media.
"The police came and knocked down the front door. They drew their guns at me and handcuffed me," he wrote. The police arrested Larissa after talking with her and Colt, but he declined to press charges.
In January 2019, police arrested Larissa again after an argument with Colt. When they arrived on the scene, Colt had "a swollen lip" and bloody gums and teeth. Larissa claimed that Colt physically assaulted her, but the cops didn't buy her story. Colt filed for divorce from Larissa five days later.
4. Stephanie Matto's sexuality
Stephanie Matto and Australian Erika Owens were the first LGBTQ couple featured in the 90 Day Fiancé franchise. However, viewers quickly noticed that Stephanie was reluctant to show Erika any physical affection. Stephanie is a YouTuber named Stepanka, and some fans wondered if she was faking her bisexuality to become famous.
Erika and Stephanie did break up. Erika later told Entertainment Tonight that she couldn't speak for Stephanie. But, she did reveal that they didn't sleep in the same room, or even the same hotel room, for more than four nights. She also said they didn't spend much time together outside of filming for Before the 90 Days.
3. Geoffrey Paschel's checkered past
Geoffrey Paschel and his Russian fiancée Varya Malina appeared during the 2020 season of Before the 90 Days. It quickly came to light that Geoffrey had been arrested in 2019 for "aggravated kidnapping, domestic assault, interference with emergency calls, and vandalism."
His then-girlfriend alleged at the time that Geoffrey had "repeatedly bashed/slammed" her head against a hardwood floor. She also accused him of throwing her "into walls and furniture."
Geoffrey's been married four times and one of his ex-wives accused him in their divorce filing of "repeatedly raping" her and threatening her life. Another ex-wife had a protective order against Geoffrey, he spent 13 months in prison on drug charges, and allegedly used his kids as a cover for his "illegal activities."
2. Baby girl Lisa's racial slur in unaired '90 Day Fiancé' footage
Lisa Hamme and her Nigerian husband Usman "Sojaboy" Umar appeared during season 4 of Before the 90 Days. Things between the couple – who have a 22-year age gap – quickly went south. Unaired footage from the season-ending "Tell All Special" was leaked on Instagram and it featured Lisa using a racial slur.
She reportedly called her husband the N-word, and it led to "a lot of death threats and a lot of hate" from viewers. She said it "was used out of context and used out of stupidity. My husband accepted my apology, but the haters don't." Lisa and Usman are no longer together.
1. Jorge Nava goes to prison for pot
Season 4 of 90 Day Fiancé introduced viewers to Jorge Nava and his Russian bride Anfisa Arkhipchenko. In February 2018, Arizona cops pulled Jorge over for an alleged traffic violation. During the stop, officers found nearly 300 pounds of cannabis in his car. In September 2018, Jorge pleaded guilty to marijuana possession and received a two-and-a-half year prison sentence. Jorge was looking at 24 years, but his lawyer was able to get his sentence reduced in a plea deal.
Jorge ended up getting released earlier than expected. He became a free man in May 2020. And, while he was locked up, Jorge lost more than 100 pounds. He and Anfisa are no longer together.
90 Day Fiancé airs Sunday nights on TLC.