'90 Day Fiance': The Clever Way Caesar Is Getting Revenge On Maria
There are some couples on 90 Day Fiance who seem like they have a good shot at making things work between them. Their feelings for one another appear genuine and it's clear that there is a real connection there. Caesar Mack and Maria were not one of those couples.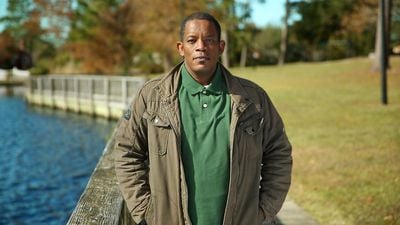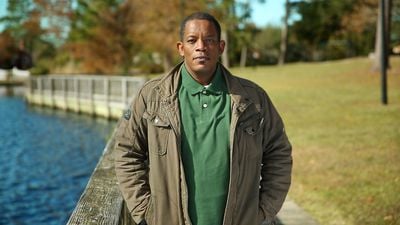 From the very beginning, something seemed off between the two. There was no real substance to their relationship and all of Mack's friends expressed concerns about Maria.
Now that the relationship has finally gone up in flames, Mack is planning to get revenge on his ex.
Caesar Mack and Maria's relationship
Mack was by no means a wealthy man yet during the relationship, he was constantly supporting Maria financially. He sent the Ukranian beauty $800 a month, so over the course of their five-year relationship, he had shoveled out $40,000.
When we first saw Mack on the show, he had plans to visit Maria. However, she quickly persuaded him that it would be better for them to meet in Mexico because it was warmer there. This meant that Mack would have to pay for two plane tickets instead of one.
But when Mack actually went to Mexico, Maria never showed up and the two broke up.
The breakup didn't last long and soon they were patching things up.
"Even though Maria broke my heart since I've been home, we've been talking again. I'm not going to give up on her," Mack said on the show.
But the rekindling didn't come without a price tag. Mack was soon paying her bills again. He admitted to sending Maria $2,000-$3,000 more.
"You know, it's just that I love her so much, so I just decided to keep trying to help her out," he said. "I really don't think that she's using me. She's just… I think that she just needs a little help. Just hoping everything will work this time."
Maria and Caesar's breakup
At the 90 Day Fiance: Before the 90 Days event, Mack and Maria called things off for good.
"I'm just done," he said.
"Actually, I agree with him and we need to move on, he especially," Maria agreed. "Caesar you are stronger than you imagine."
Mack left the show heartbroken.
"I wanted to show her how bad I was fighting for her," he said. "I don't know if she saw that."
"I know whoever I'm with, I'll always have a place for her in my heart," he admitted.
How Mack is getting revenge on Maria
One of the biggest problems that Mack and Maria had was that she was not attracted to him and didn't think of him as a real man.
Now, Mack is working to change that and show Maria what she's missing out on.
According to his Instagram, he's been hitting the gym quite hard recently and fans have wondered if one of his most recent posts was a message to Maria.
"Hanging with my boy trying to get big swole watch out lady I will be back," he captioned a photo of him at the gym.
Watch out, Maria. It looks like Mack is working on a revenge body.