'90 Day Fiancé: The Other Way': Ariela Hates Biniyam's Apartment, Calls It 'Terrible' and 'Awful'
90 Day Fiancé: The Other Way is following Ariela and Biniyam as they try to start their new life together in Ethiopia. But when Ariela finally gets to see the apartment Biniyam has set up for them, she absolutely hates it, and calls the place terrible, horrible, and awful.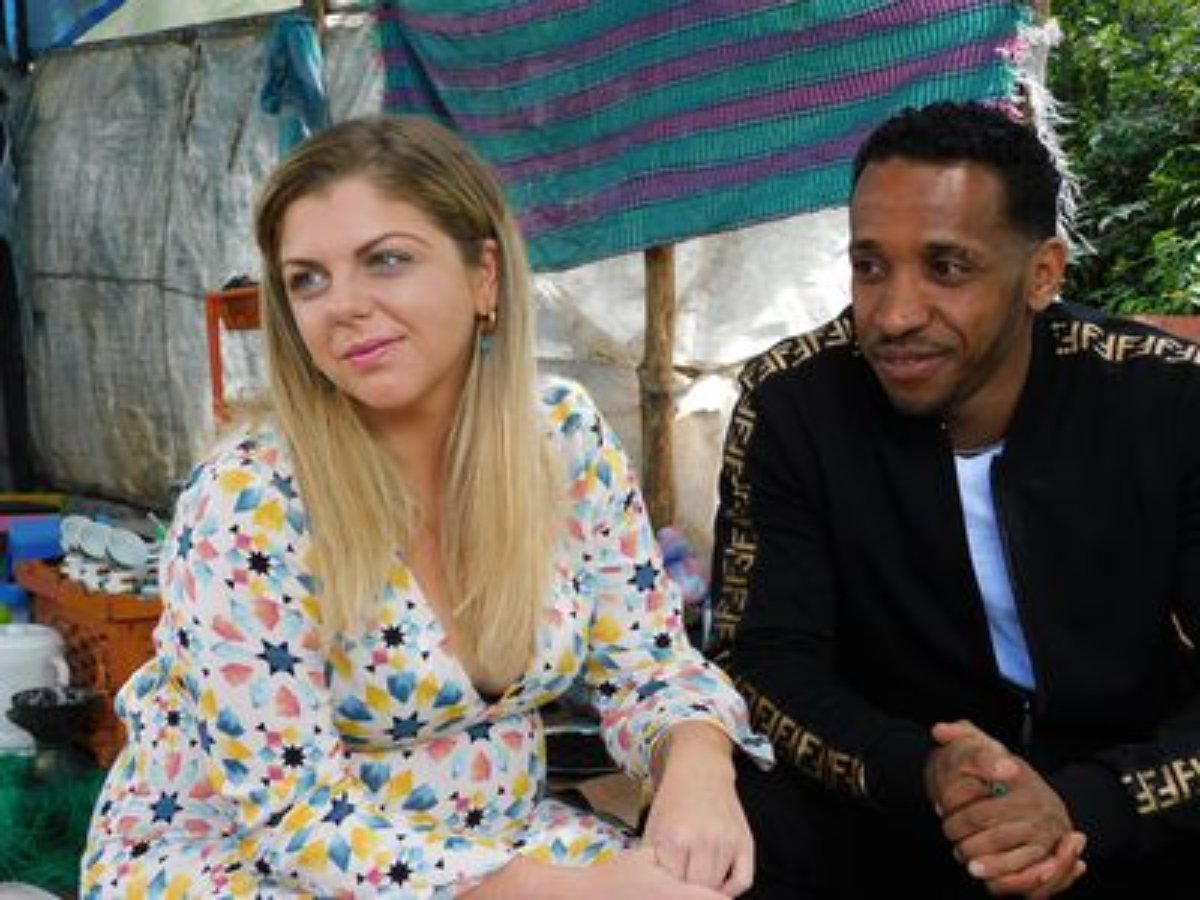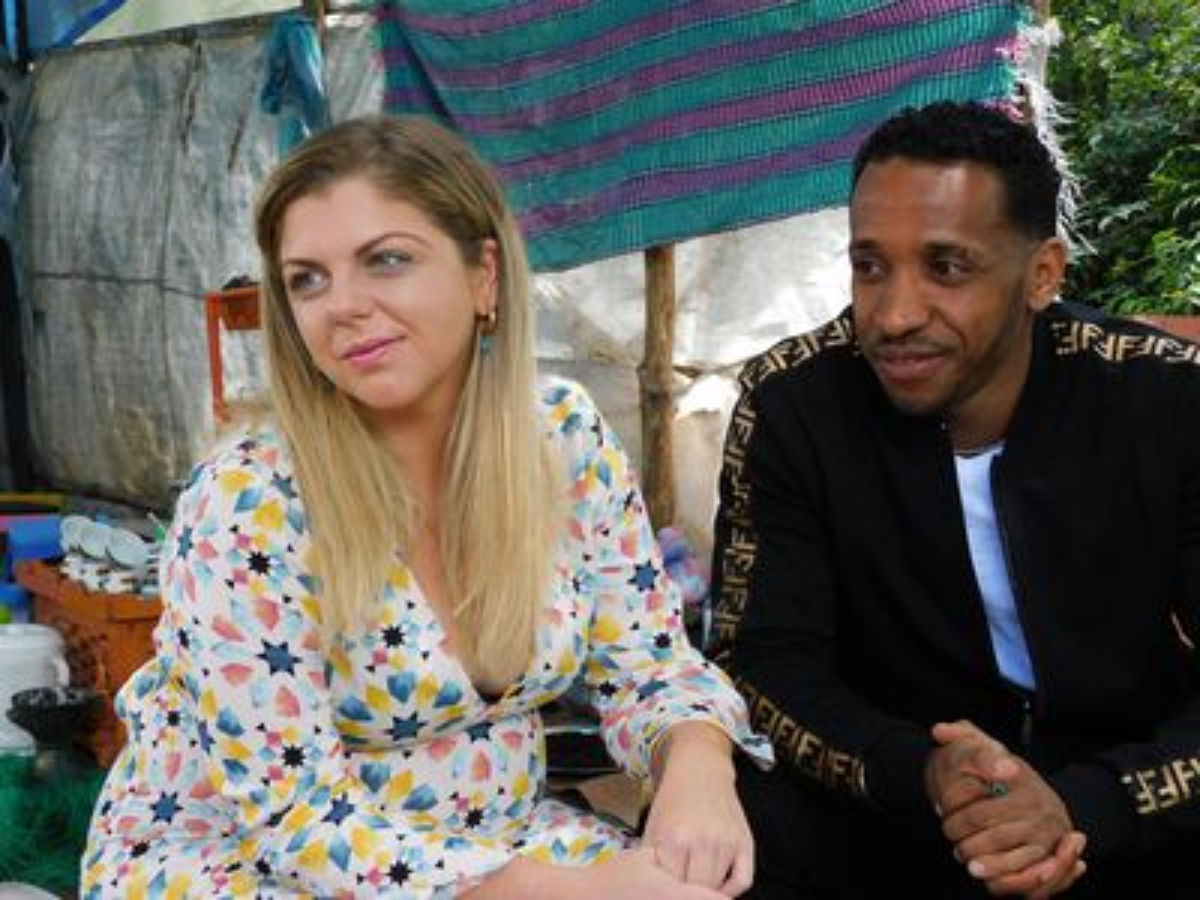 '90 Day Fiancé: The Other Way' stars Ariela and Biniyam first met in Ethiopia
Ariela and Binyam come from two different continents, and they happened to meet by chance. On 90 Day Fiancé: The Other Way, Ariela reveals that she first met Biniyam in Ethiopia on a visit there after she split from her Argentinian husband of 10 years. 
Ariela is a freelance writer from Princeton, New Jersey, who helps out at her dad's cardiology practice part-time. And Biniyam is a martial artist and choreographer from Addis Ababa, Ethiopia. On the show, Ariela says she called out to Biniyam after seeing him on the street.
"I was waiting for a taxi outside a local hotel and I saw a very attractive guy I yelled out, 'Don't I know you from somewhere?' and it actually worked," she says in a confessional. "I desperately did not want a boyfriend at the time that I met Binny, because I definitely did not need the responsibility of being in a relationship. I did my best to avoid him — but every time, I would call him again and ask him, 'Oh can you come over, what are you doing?'"
The two started dating, and three months later, Ariela discovered that she was pregnant. She returned to the U.S. for prenatal care, and decided to go back to Ethiopia for her delivery. 
Ariela was not keen on going back to Ethiopia for the birth of her baby
On 90 Day Fiancé: The Other Way, Ariela reveals that she did not initially plan to go to Ethiopia for her baby's birth. She tried to get Biniyam a visa to come to the U.S. but was told he wouldn't be able to make it for the delivery. 
"I consulted with several lawyers, hoping that Baby [Biniyam] would be able to move to the U.S. to be with me in time for the birth of our son," Ariela says on the show, "And all of them told me that it would be a very difficult and long process. So as of right now, the plan is for me to move to Ethiopia and for us to live there."
Like her parents, Ariela is concerned with the conditions of the hospitals in Ethiopia. And she is wary of the quality of health care she would get in the country. 
"I'm nervous about it because obviously they speak a different language, it's a different culture, and they don't have the same facilities," she explains. "My biggest fear about giving birth in Ethiopia is that I won't get the proper attention and care that they afford to you in hospitals in the U.S. I'm making a sacrifice, I hope that it turns out the way that I want it to."
Ariela hates her new apartment in a new clip of '90 Day Fiancé: The Other Way'
Ariela finally lands in Addis Ababa with her mother on 90 Day Fiancé: The Other Way. Biniyam is there waiting for her at the airport with a welcome hug and flowers. He then takes her to their new apartment, which he has tried to set up as best as he could. 
In a TLC sneak peek, Ariela takes a tour of the flat. After seeing the moldy bathroom's seat-less toilet, she finally breaks down and admits that she hates it. 
"This bathroom looks like something from one of the Saw movies," she says. "I can smell the mold coming from the bathroom. My mom is gonna hate this place and she's gonna grab me to the side and be like, 'You can't live here, you can't live in these conditions with the baby.'"   
But Ariela doesn't want to make Biniyam feel bad, so she laughs and pretends to be somewhat happy. But on the inside, she says she's "dying."
"I hate it," Ariela says to the producers. "I traveled a lot of places and lived in precarious conditions, but now we're gonna have a baby we're starting a family and this horrible apartment gives me second thoughts about wanting to stay in Ethiopia."
It's unclear if Ariela will continue to stay in this apartment with Biniyam. But as this season of 90 Day Fiancé: The Other Way continues, fans will get to see how things pan out.