'90 Day Fiancé: The Other Way': Armando Reveals What Inspired Him to Appear on the Show
Armando and Kenneth are quickly becoming one of the most beloved couples on TLC's 90 Day Fiancé: The Other Way. They are the series' first male same-sex couple, and their love story already feels more genuine than any other in the franchise. 
As seen in the first episodes, it wasn't easy for Armando to come out, let alone while filming with his conservative family in Mexico. But in a recent Instagram post, he shared details on what actually inspired him to appear on the show.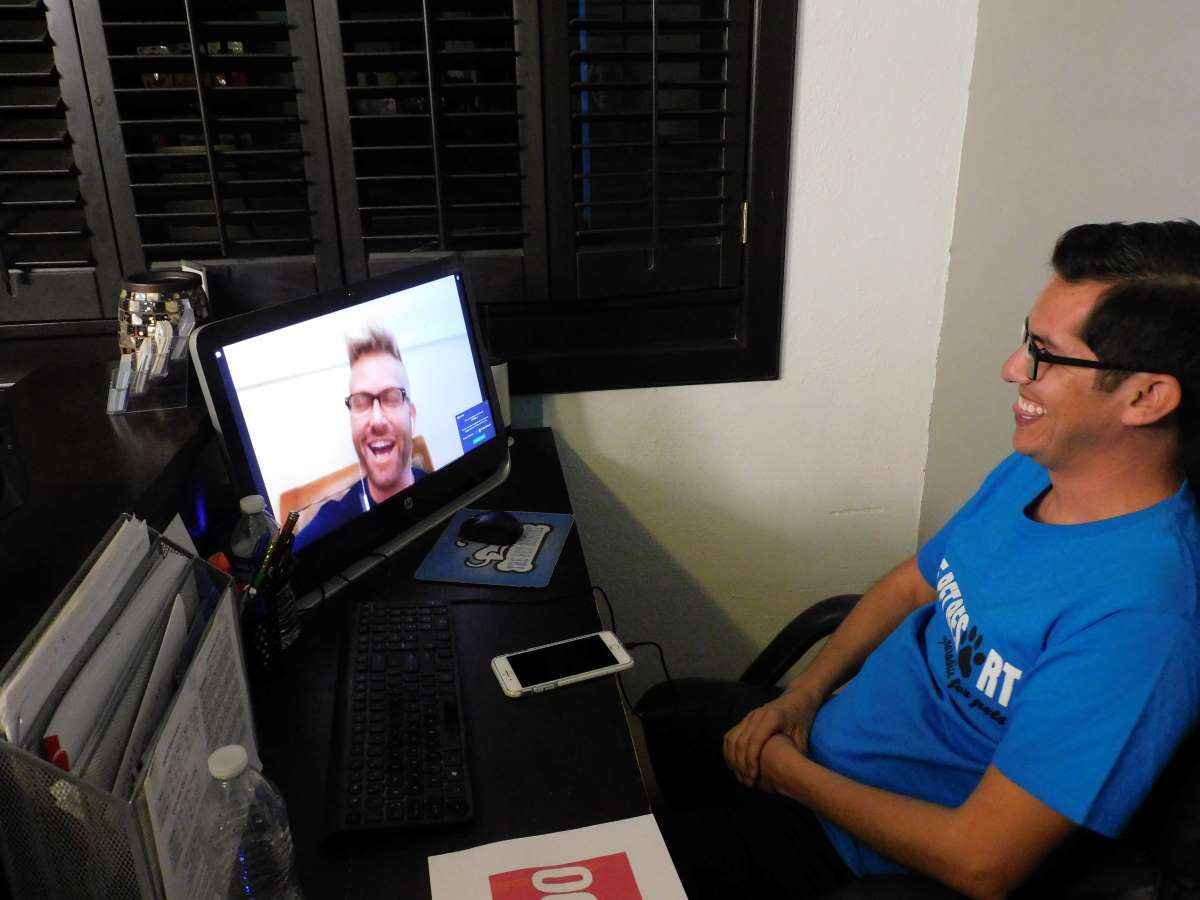 Armando and Kenneth's journey on '90 Day Fiancé: The Other Way'
On the Season 2 premiere of 90 Day Fiancé: The Other Way, Kenneth and Armando revealed that they met through an online support group for gay fathers. Kenneth, who lives in St. Petersburg, Florida and is 26 years older, has four grown children and a grandchild. And Armando lives with family, including his 6-year-old daughter Hannah, in San Felipe, Mexico. 
After meeting online, and then carrying on a long-distance relationship for three years, Kenneth and Armando are moving in together in Mexico. On the show, Kenneth reveals that he has plans to propose. 
But for Armando, the new move isn't going to be that easy. He currently lives with his conservative parents and sister, who are a great support system for him and his daughter. But they aren't exactly thrilled about his relationship with Kenneth, so he's worried they won't be very accepting of his new family structure. 
The '90 Day Fiancé: The Other Way' stars are excited to share their love story with the world
In a recent interview with ET Online, Kenneth and Armando talked about being the first male gay couple in the 90 Day Fiancé franchise. Kenneth said he was "excited" to share their story with the world, but Armando was a little more reluctant. 
"I'm a little nervous, personally, not knowing what to expect," Armando said. "I'm recently coming out so, you know, putting it out to the world is a big step for me."
On the show, Armando reveals that he initially didn't tell his parents the truth about the series. He said he told them the cameras were there filming a documentary about life in Mexico. 
Armando reveals what inspired him to be on the show
After everything Armando has been through with his family, making the decision to share his truth with the world on 90 Day Fiancé couldn't have been easy. In a recent Instagram Q & A, the reality star revealed what inspired him to appear on the show. 
"In my mind, I went back and forth on whether to put my life out there or not," Armando wrote. "But the possibilities of shedding a positive light on same-sex LOVE  outweighed anything bad that could come out of it."
The season finished filming months ago. And now, as Armando is watching his story unfold on TV with the rest of the world, he's sharing what he enjoyed most about the experience. 
"While filming the crew was amazing," he wrote on Instagram. "'Best part now is being able to literally look back at everything we went through that I would have never 'seen' otherwise. Unique lifetime experience."
New episodes of 90 Day Fiancé: The Other Way air Tuesday nights on TLC.