'90 Day Fiancé: The Other Way': Binyam and Ariela Get Engaged After Arguing All Day
Ariela Weinberg and her Ethiopian boyfriend Biniyam Shibre celebrated the holiday of Timkat on the recent episode of 90 Day Fiancé: The Other Way. And after a long, exhausting day of fighting, the new parents officially got engaged.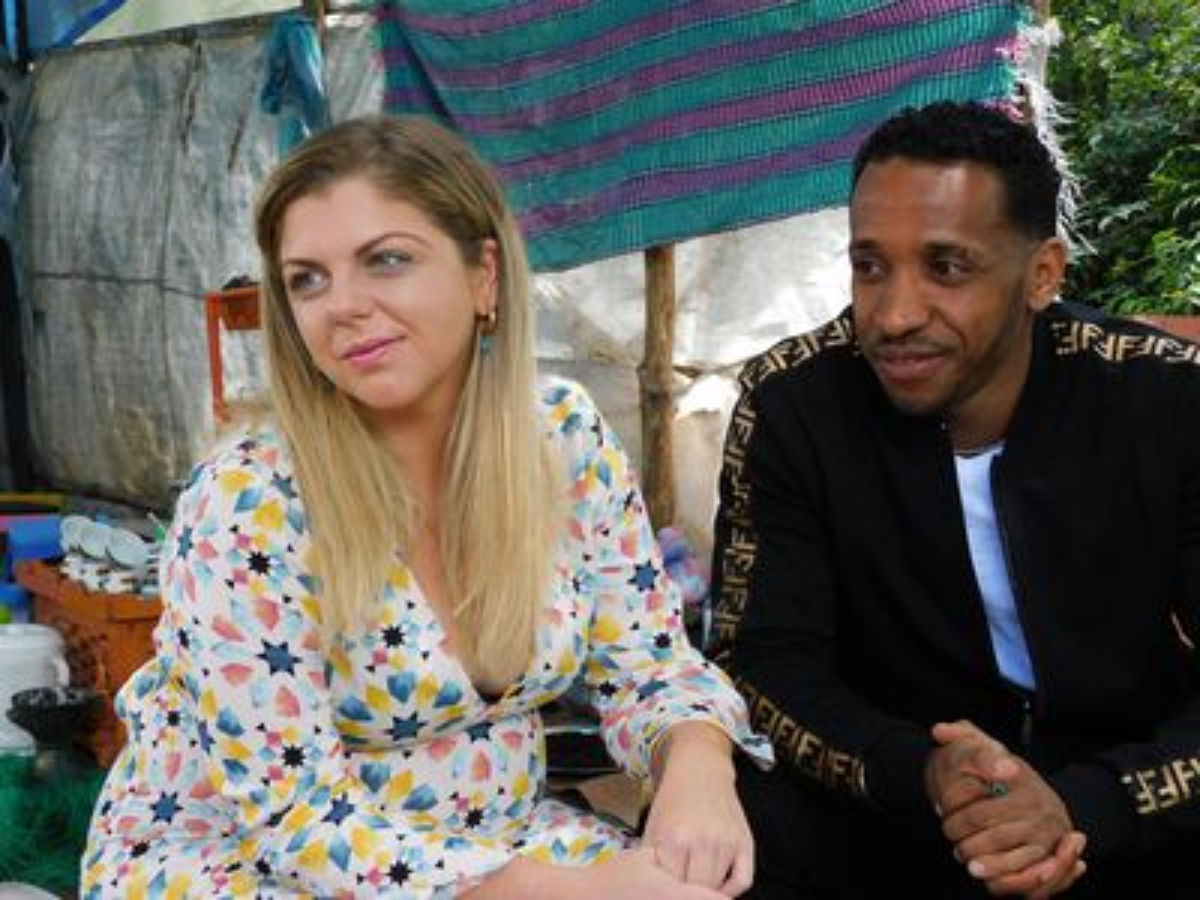 Biniyam planned to propose during the celebration
In one of the final episodes of this 90 Day Fiancé: The Other Way season, Biniyam and Ariela took their newborn son, Aviel, to celebrate Timkat. "Timkat is an Orthodox holiday where people celebrate the baptism of Jesus Christ," Ariela told producers.
The couple joined a crowded celebration where people were dancing and singing to mark the occasion. Biniyam told the cameras that Timkat was one of his favorite holidays, and he wanted to commemorate it by asking Ariela to marry him. 
"Today is a special day," he said. "I plan on proposing to Ari. I would love to be with her for the rest of my life."
Ariela had no idea that Biniyam planned to propose. And so she headed into the event like she would any other celebration.
The '90 Day Fiancé' couple argued all-day
Soon after Ariela and Biniyam arrived at the event, the speakers' loud volume and the crowd's voracity began worrying Ariela. She was carrying Aviel in her arms, and she felt that the loud noise, hot weather, and tight crowds were too much for a newborn baby. 
" It's very loud," the 90 Day Fiancé: The Other Way star said. "There's hundreds and hundreds of people all jumbled together in front of these priests that are hosing people down with holy water out of a garden hose."
When the crowd started pushing up against her, Ariela decided it was time to go. But Biniyam couldn't understand why she was so upset. "Maybe Ari is afraid of getting wet, but as it's holy water, I think her evil spirit is afraid of being cast out," he told cameras.
Ariela settled down with Aviel at Biniyam's brother's nearby shop. But she had no clue why Biniyam insisted on staying at the event. And after bickering with her all day, Biniyam wondered if he should even propose. 
"Right now, I'm so mad," he told producers. "Ari, she's an annoying person. She's selfish, and she only cares for herself. I don't know why. If I don't calm down, I don't think I'm proposing now."
'90 Day Fiancé: The Other Way' couple is engaged
After a long day of fighting, Ariela decided to go back to the celebration. "I really don't want to fight today," she told 90 Day Fiancé: The Other Way producers. "I know this day is super important for him and we got off to the wrong start, but I have hope for the day, like, I can turn it around."
Ariela found Biniyam in the crowd, hugged him, and told him she loved him. Elated by the gesture, he walked her over to a staged area where his family was waiting.
"Ari and I were arguing and fighting all day, but when Ari came and told me she loves me, it made me forget everything," Biniyam said in a confessional. "It was a big and unforgettable moment."
He got down on one knee, pulled the ring out of a symbolic lemon, and proposed. Beaming, Ariela said "yes," and the crowd around them cheered in excitement. 
"This was a big surprise," Ariela told cameras. "After the day we just had, this is so crazy — This was the coolest proposal of all time. And the fact that we were fighting all day, and I would say 'Yes,' just goes to show that our relationship is a little bit like that. Even if we fight, we still love each other at the end of the day."