'90 Day Fiancé: The Other Way': Brittany Asks Yazan to Leave His 'Dangerous' Country and Move to America
Brittany Banks finally learned about the danger her Jordanian boyfriend, Yazan Abo Horaira, was in because of their relationship. And after assessing all of their issues, the 90 Day Fiancé: The Other Way star asked Yazan to leave his country and move to the United States.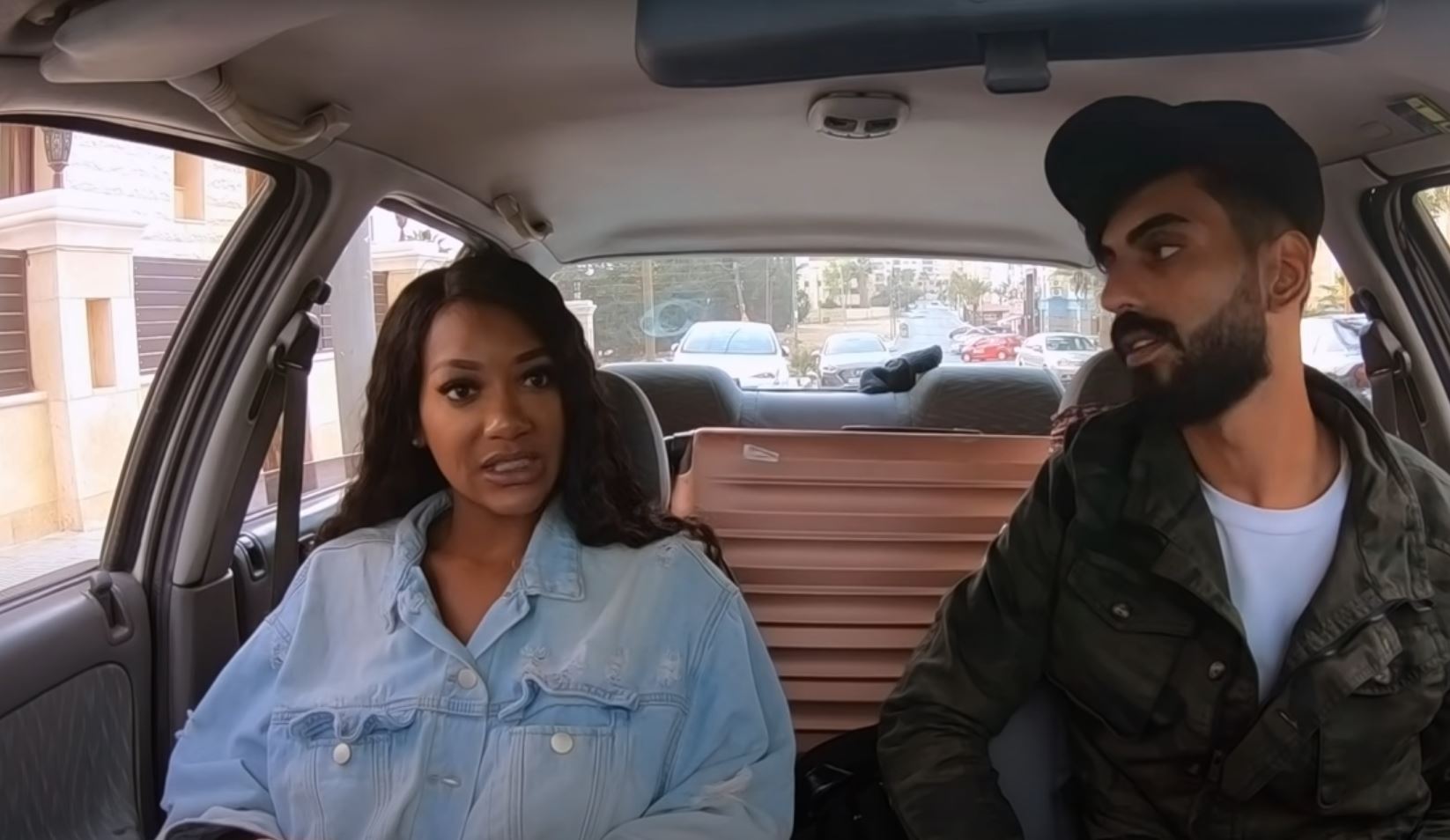 Yazan's dad threatened to kill him
As seen on this season of 90 Day Fiancé: The Other Way, Yazan's family hasn't been happy about his relationship with Brittany. After seeing her in a bikini on social media, Yazan's dad, Ziad, presumed she was a "prostitute" and a "porn" actor. And citing his family's dignity, he legitimately threatened to kill his son. 
"I want you to get to him and tell him, 'If you marry her, your father will kill you,'" Ziad told Yazan's brother, Obaida. "I'm telling you, and I'm warning you. I swear, tell Yazan if he doesn't reconsider, I will be his murderer."
RELATED: '90 Day Fiancé: The Other Way': Brittany Wonders If Yazan Is Using Tactics to Get Married Sooner
Related post url: 
The '90 Day Fiancé' couple asks a translator to break it all down
In one of the last episodes of the season, Yazan and Brittany enlisted a translator's help to understand each other's perspectives fully. Through the translator, Brittany finally learned how dire and dangerous Yazan's situation was.
Yazan explained that he had only two options left in front of him. He had already been kicked out of his home and family business. And if he married Brittany, his father would sit down with the Sheikhs of his tribe and decide whether they should disown him or kill him.
"It's really crazy to think that it's this giant tribunal to decide a fate for Yazan and I," Brittany told 90 Day Fiancé: The Other Way producers. "I don't get why they're taking it so far. I don't get why they make decisions that don't have anything to do with them or their well-being. It's definitely hard — we're not doing anything wrong."
Brittany asks Yazan to leave Jordan on '90 Day Fiancé: The Other Way'
After hearing how dire Yazan's situation was, Brittany decided Jordan might not be the safest place for them to live. Earlier in the season, she packed her stuff and moved from Florida to the Arab country. But upon learning Yazan's life was in danger because of their relationship, she asked him to come to live in the United States.
"I just don't think Jordan is the best place for either one of us," she told Yazan on the most recent episode of 90 Day Fiancé: The Other Way. "It's too dangerous. I know we talked about, like, before I moved here, the possibility of you moving to America, and I was really against it. But, you know, now after learning everything, I think it's best for us to go there."
Yazan seemed reluctant about the idea. But he ultimately accepted the invitation.
"I never thought about going there," Yazan told Brittany. "I don't know the place, I hope to be here in Jordan, but if you want to go, I'm thinking, I want to be with you."
Brittany suggested she would try to get Yazan a K-1 fiancé visa, but admitted she wasn't sure about how their relationship would pan out. "I'm really not ready to marry Yazan right now, but maybe by the time this whole visa process is finished, I'll be ready to marry him then," she said. "I really don't know how long it takes to do the visa."
Viewers will get an update from Brittany and Yazan on the upcoming 90 Day Fiancé: The Other Way reunion. New episodes air Sundays on TLC.