'90 Day Fiancé: The Other Way': Does Sumit Have Kids from His First Marriage?
Jenny is heading back to India for a third time to be with Sumit on season 2 of 90 Day Fiancé: The Other Way. After being catfished by him, and then discovering he is married, Jenny's hoping Sumit isn't lying about his pending divorce. But after seeing how many secrets he keeps, some fans are wondering if Sumit also has kids from his first marriage.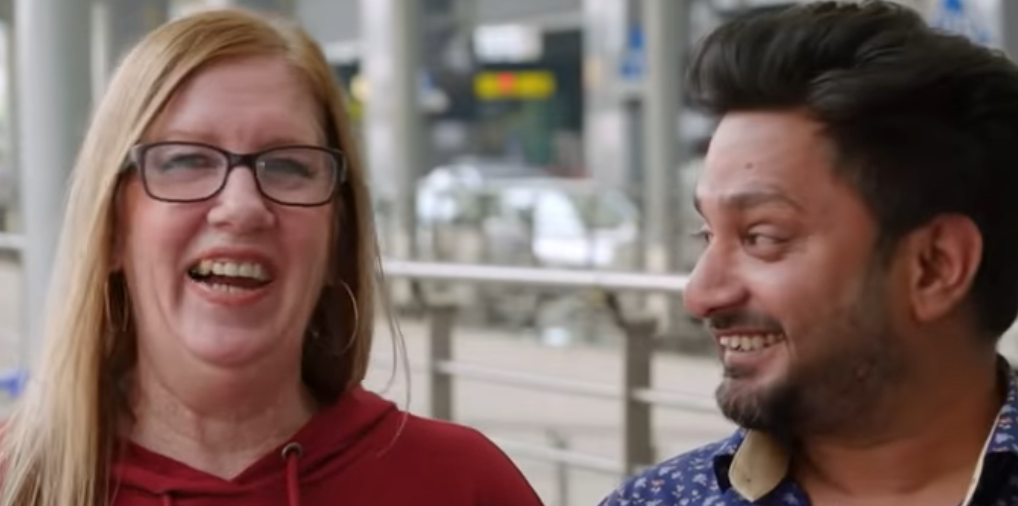 Jenny and Sumit's story on '90 Day Fiancé: The Other Way'
On the first season of 90 Day Fiancé: The Other Way, Jenny went to India to meet Sumit, a man from Delhi who catfished her online with a different name and picture. But even after learning his true identity, Jenny still wanted to be with him. So she sold all her belongings, wrapped up her life in the Palm Springs, California, and moved to Delhi.
But a few months after the two moved into their new apartment, Sumit's family showed up and dropped a bombshell on Jenny. They revealed that Sumit was already married, and his wife along with his in-laws, confronted Jenny and threatened to throw her and Sumit in jail. Sumit later confessed that he was pressured into an arranged marriage, and insisted he was never happy with his wife. 
After Sumit apologized and told Jenny that he loves her, Jenny forgave him. But because her tourist visa ran out, she was forced to return to the U.S. Now, on Season 2, Jenny is preparing to go back to India again. And this time, she's going with the assumption that Sumit has filed for divorce. 
Sumit's past is still a mystery on '90 Day Fiancé: The Other Way'
There's isn't much known about Sumit's past, other than what he's shared on 90 Day Fiancé: The Other Way. While he doesn't currently seem to have a job, last season, Jenny revealed that he worked in a call center when she first met him. 
Other than his brother, Amit, and a few friends who've made brief appearances, Sumit hasn't introduced many people from his life on the show. He hasn't shared pictures of his family,  in-laws, or his wife on social media. And it doesn't even look like he's revealed his last name. 
Does Sumit have kids from his first wife?
On the most recent episode of 90 Day Fiancé: The Other Way, Sumit tells Jenny that he's already filed for divorce, and must give his wife's father $20,000 to complete the process. Many fans are wondering why his divorce is so long and complicated, with some speculating it's because Sumit might have kids.
But, as of now, neither Sumit nor Jenny has mentioned anything about him having children. And in a conversation with his friends, when asked about having kids with Jenny, Sumit clearly stated they had no desire to have children together. 
However, Sumit's track record hasn't been the best when it comes to telling the truth, so anything is possible. Hopefully, as this season unfolds, fans will get to learn more about his life in India and see if there's anything else he's hiding.