'90 Day Fiancé: The Other Way': Everything We Know About New Couple Ellie and Victor so Far
90 Day Fiancé: The Other Way is back for season 3. As they did in season 2, the show brought back some of our favorite cast members. This season Armando Rubio and Kenneth Niedermeier have returned, as well as Jenny Slatten and Sumit Singh, Corey Rathgeber and Evelin Villegas and Biniyam Shibre and Ariela Weinberg. But along with them are two new couples, Ellie and Victor and Steven and Alina. So, who are Ellie and Victor?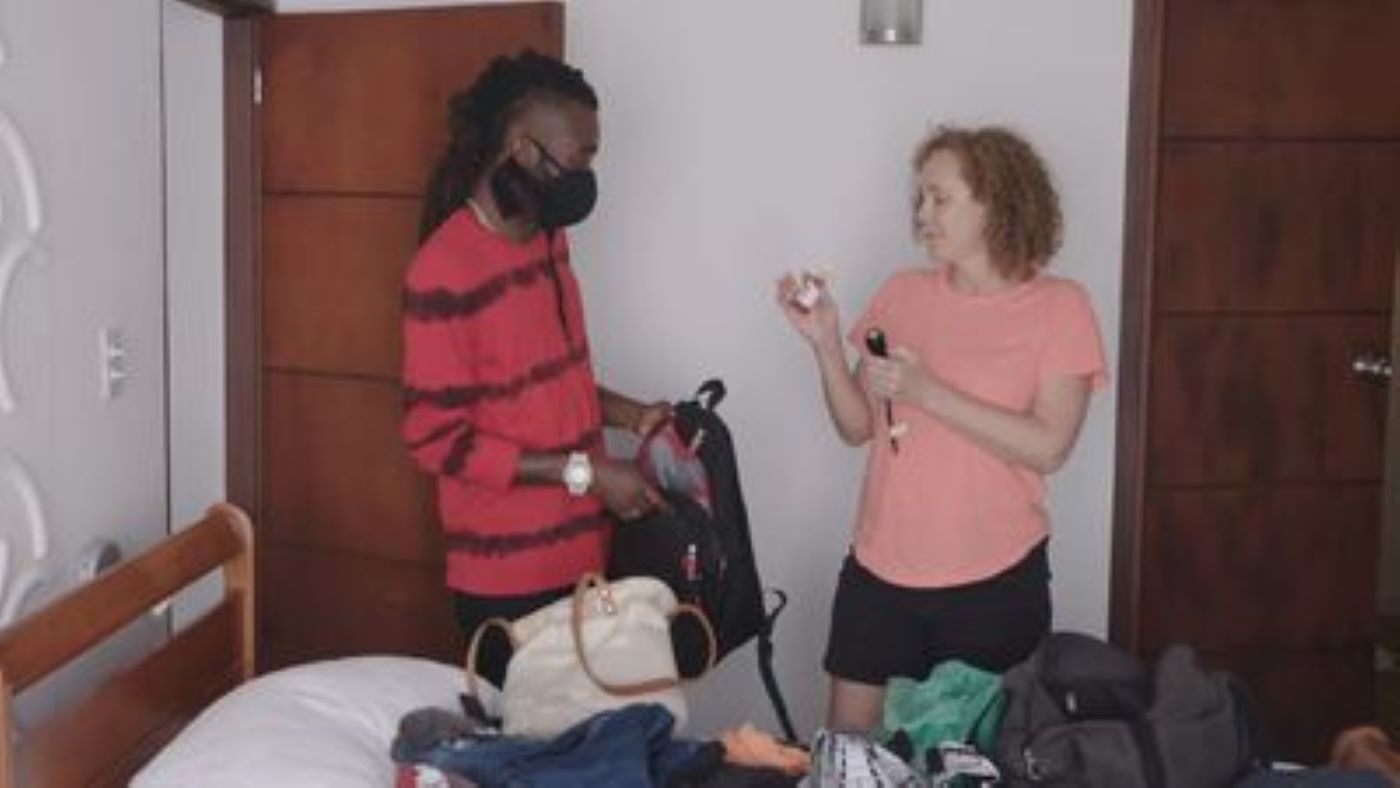 Who are Victor and Ellie on '90 Day Fiancé: The Other Way'?
Unlike several couples on 90 Day Fiancé, Victor and Elli's age gap is not that large. Ellie is 45 and Victor is 38.
"After falling for Victor while on a trip to South America, the lovestruck couple continued their long-distance relationship for two years," a statement from Discovery reads."Victor lives on a small Colombian island called Providencia, and Ellie has decided it's time to leave her successful restaurant business and city life in the US for small-town, island living on their little slice of paradise."
According to Starcasm, Victor is a "musician from a musical family which has released multiple CDs." This is always a big red flag for fans of 90 Day Fiancé as people sometimes come on the show to promote their careers and not for love.
What happened on week 1?
When we first see Ellie and Victor, a hurricane is ravaging his island in Colombia and Ellie is concerned that something may have happened to him when she can't get in touch with him.
Then, it flashes to a week earlier and we see that Ellie was selling her restaurant and packing her things to move to Colombia with Victor. Her friends and family aren't too happy to see her go and give up everything that she worked to build since she had only actually spent a few weeks with Victor in person. But as with most people on 90 Day Fiancé, Ellie doesn't care about her friends' concerns and is just happy to be in love. Her newfound love feels especially special to her because she lost her husband to an accidental overdose.
Victor cheated on Ellie
Part of the reason that Ellie's friends are not excited about her moving to be with Victor is that he already cheated on her.
"Seven months ago, I found out Victor was cheating on me," Ellie reveals. "The girl he was with actually messaged me and told me 'Hey we're together now, we don't need any ex-girlfriends'…leave us alone basically.
"It wasn't like he just slept with her, they had an entire relationship," she continues.
"Initially when I confronted Victor about it, he completely denied everything and then I got more information, she was sending me photos and screenshots of their texts…After that, he put most of the blame on her," Ellie says.
'90 Day Fiancé: The Other Way' fans hope Ellie has a backup plan
Some fans hoped that Ellie hadn't actually sold off everything to be with a man who already cheated on her.
"Ellie (Seattle) specifically mentioned selling her car and her furniture but curiously never said anything about selling her house or her business," one person wrote on Reddit. "My take is that she is not selling those big things. (It could be that she rents her home, which would make sense, but I think having her friend 'take over the business' is different than her selling the business to him."
"She said they had a K1 interview set up for her BF, so that leads me to believe that moving him to America is the plan – long-term, at least, when travel and covid restrictions are lifted," another person wrote. "Her move seems like an interim plan to me.
90 Day Fiancé The Other Way airs on Sundays at 8 p.m. ET on TLC.
RELATED: '90 Day Fiancé: The Other Way Spoiler: Are Jenny and Sumit Married Yet?