'90 Day Fiancé: The Other Way': Fans Drag Jenny for Putting Up with Sumit's Lies
One of the most popular couples on '90 Day Fiancé: The Other Way' is Jenny and Sumit. But fans are tired of Sumit lying to Jenny.
The new season of 90 Day Fiancé: The Other Way is in full swing. And one of the most popular couples on the show is none other than Jenny Slatten and Sumit Singh. The pair, who have been dating for nearly 10 years, still have not gotten married despite Jenny's protestations and begging. Now, the latest episodes show that Sumit is still making excuses for not marrying Jenny. And fans are getting sick of it.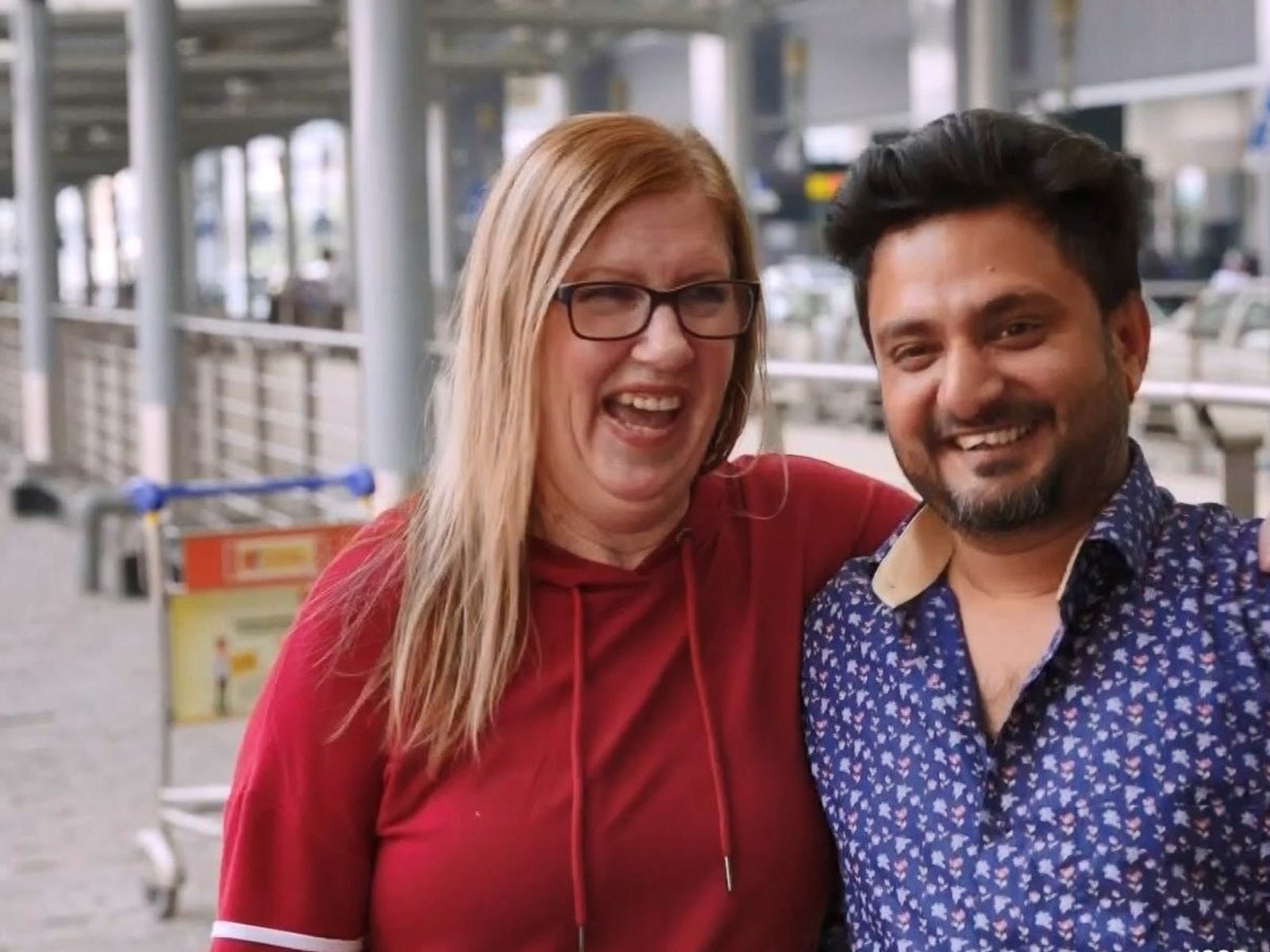 On '90 Day Fiancé: The Other Way,' Jenny and Sumit still haven't gotten married
Even though Jenny and Sumit have been dating for more than a decade, they still haven't gotten married. This has led some 90 Day Fiancé: The Other Way fans to believe that the pair will never walk down the aisle. But Sumit claims that fans have no reason to be suspicious of his motives.
"This is the process we're kind of in-between, trying to convince the family, bring them together and all that and that's why my mom's going to come to our house and live together, and let's see," he told Entertainment Tonight. "This is her idea to come together and see how Jenny can be a good wife."
Sumit also claimed that if he doesn't get his parents' approval, he will still marry Jenny.
Jenny tried to become a Hare Krishna missionary to stay in the country
On the latest episode of 90 Day Fiancé: The Other Way, Sumit suggested to Jenny that she try to obtain a "missionary visa." According to the Indian government, a missionary visa can only be granted under specific circumstances. It can only be issued to people who are going to India specifically for religious purposes. Additionally, it can take up to three months to process a missionary visa, and that's assuming there are no delays due to the COVID-19 pandemic.
But when Jenny tried to see what a "day in the life" of a Hare Krishna devotee would entail, she ultimately realized that a missionary visa wasn't right for her. In a subsequent episode, Jenny confronted Sumit about this failure. But even then, Sumit refused to marry Jenny — deciding, instead, to try to get a replacement passport. Sumit suggested that the pair go to Nepal, then re-enter India.
It was at this proclamation that fans of 90 Day Fiancé: The Other Way began calling shenanigans about Sumit's behavior.
Fans are tired of Sumit making excuses
Even though 90 Day Fiancé: The Other Way fans on Twitter can't stand Sumit, they really have harsh words for Jenny. Fans believe that because Jenny is much older than Sumit, she should "know better" when it comes to dealing with life issues. And they can't believe she still holds out hope that Sumit will, one day, marry her.
"Jenny needs to just pack up and go home," wrote one fan, who echoed the sentiments of many. "He has made it clear he will not go against his parents….yet he is willing to keep living with her by any means necessary!!! Jenny, you can be desperate back in the USA without moving every 6mos."
It remains to be seen if Jenny and Sumit will, ultimately, walk down the aisle. We'll just have to tune in to upcoming episodes of 90 Day Fiancé: The Other Way to find out for sure.