'90 Day Fiancé: The Other Way': Jenny and Sumit Get Promising News From Their Marriage Lawyer
Jenny and Sumit have been worried about the legal roadblocks they might face before their wedding. But when the 90 Day Fiancé: The Other Way couple talked to a marriage lawyer, they finally received some promising news.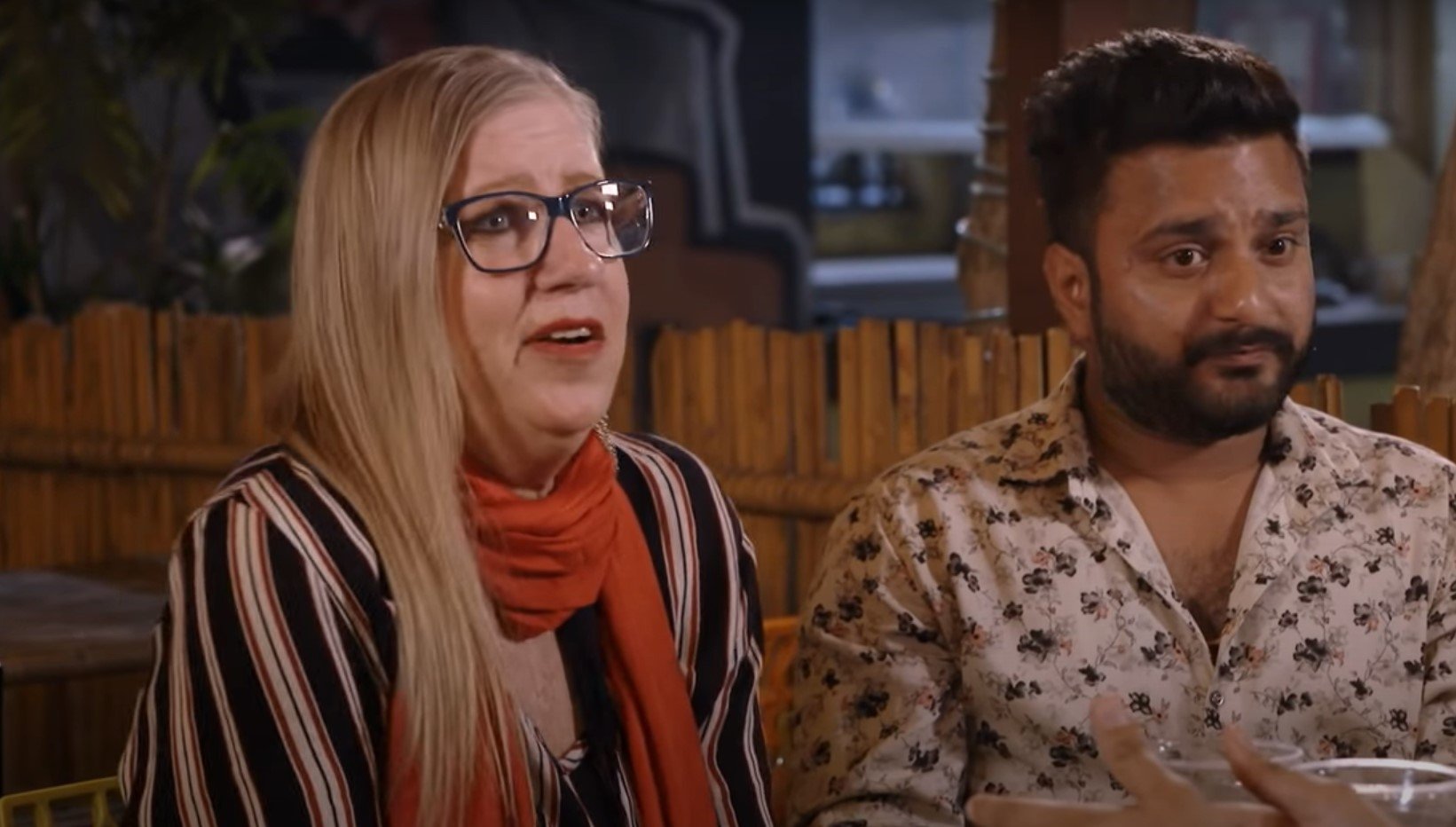 The '90 Day Fiancé: The Other Way' stars are worried about Sumit's parents
Sumit has had a hard enough time getting out of the arranged marriage his parents pressured him into. But their judgment and criticism about his and Jenny's age difference is complicating his plans even more.
In an earlier episode this season, Sumit told 90 Day Fiancé: The Other Way producers that his parents could legally object to his marriage with Jenny and delay the wedding process. And with limited time left on Jenny's six-month visa, he worried that they would create a roadblock he couldn't afford to wait out.
RELATED: '90 Day Fiancé: The Other Way': Sumit's Parents Had to Pay $20,000 for His Divorce
"I don't want them to put any kind of complication on me and Jenny's marriage," Sumit said. "We want to get married before her visa expires to let her stay here in India. If they're not ready to accept Jenny, I just want to make sure they're not going to [sic] mess with my marriage."
Sumit's dad threatened to stop the marriage
Sumit's in-laws filed false criminal charges against his family and demanded large sums of money before agreeing to a divorce. So when a judge finalized the split, Sumit's father, Anil, was just as happy as his son.
The two talked about the relief they felt with that toxic chapter of their lives behind them. But when Sumit suggested his next step was to marry Jenny, Anil pushed back and threatened to create a legal roadblock.
"We will stop you legally [from] marrying her," Anil said, noting his wife, Sahna, would not accept Jenny either. "You understand? I will not allow you at any cost."
On '90 Day Fiancé: The Other Way,' Sumit and Jenny get good news from their lawyer
On a recent episode of 90 Day Fiancé: The Other Way, Sumit and Jenny visited a marriage lawyer to get advice about their marriage process. Sumit told the lawyer that he believed he could only get married under the Special Marriage Act because of its provisions for inter-faith unions.
But his lawyer noted that Sumit's parents would have the right to contest this type of wedding. And this would potentially delay the process.
When Jenny explained that she only had a small amount of time left on her visiting visa, the lawyer told the couple to scrap their original plan altogether. He suggested they marry at an Arya Samaj temple, which would be fast and inexpensive. And this type of marriage could not be legally delayed or prevented by Sumit's family.
And while the temple wedding would include some religious rites, the lawyer assured Jenny she would not need to convert. "The idea of the Arya Samaj is that they look at the soul of people," he explained. "They'll get you married, and after that, they will give you a marriage certificate."
Sumit and Jenny were relieved to hear the news. But Jenny was also frustrated that no one told her about this option before.
"I've never heard this before, that there was another way that we could get married besides under the Special Marriage Act," she told producers. "It makes me mad. If we would have known this, we could have made different choices."
Jenny and Sumit may have a clear path ahead legally. But Sumit still wants to convince his parents to give him their blessing. Fans will get to see more of the couple's story as the season continues.