'90 Day Fiancé: The Other Way': Jenny Breaks Down in Tears the Day Before Her Ring Ceremony With Sumit
Jenny Slatten and her boyfriend Sumit are getting ready to take the next step in their relationship on 90 Day Fiancé: The Other Way. But as seen in a sneak peek for the upcoming episode, Jenny breaks down in tears a day before their engagement ceremony.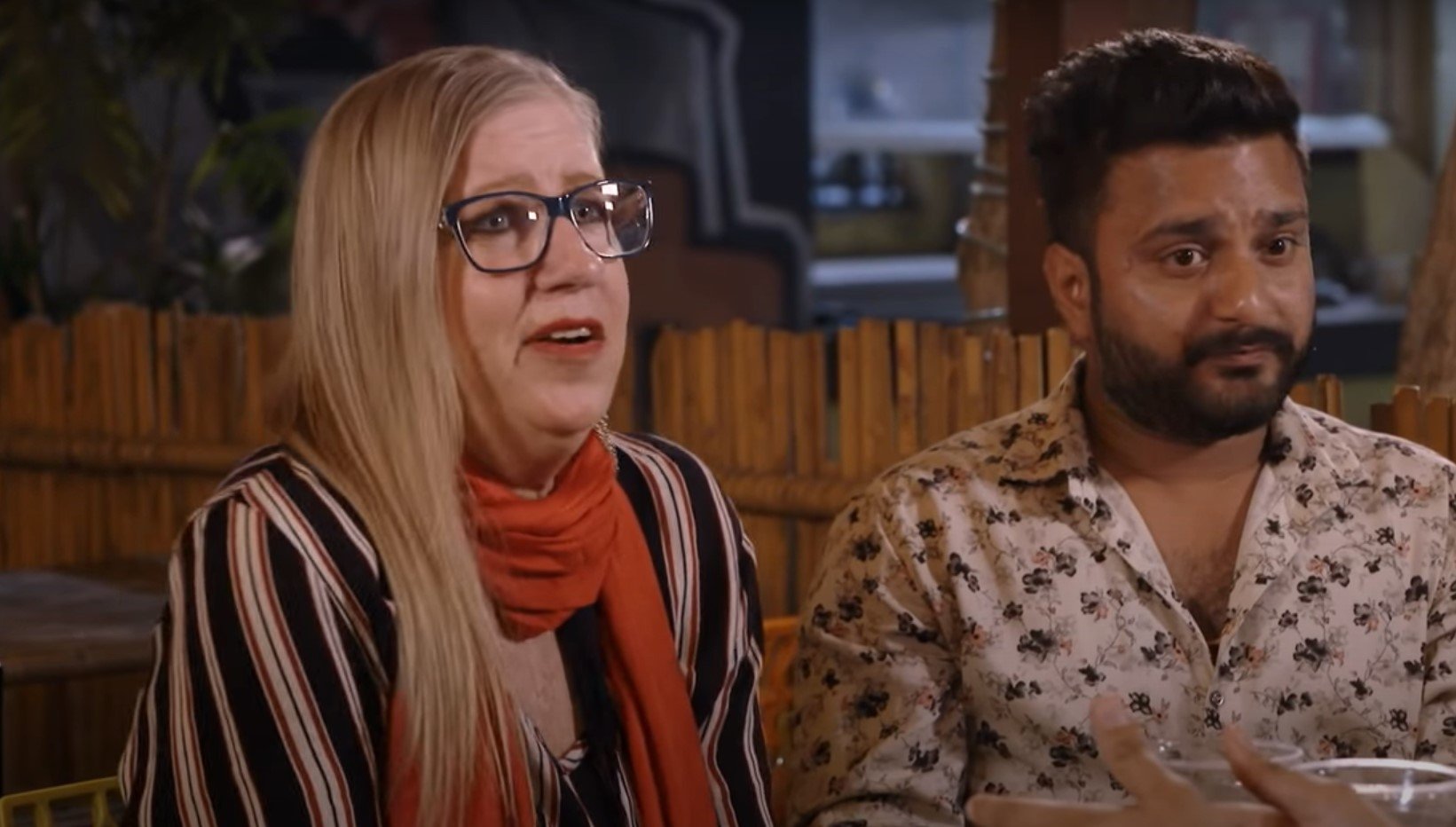 On '90 Day Fiancé: The Other Way,' Sumit and Jenny celebrate his divorce
Throughout this season of 90 Day Fiancé: The Other Way, Sumit has been fighting hard to finalize his divorce. His in-laws had filed a criminal case against him claiming abuse and also demanded $20,000 before agreeing to a mutual divorce.
But in a recent episode, Sumit went to court with his dad and learned that his in-laws dropped the criminal charges. And in a subsequent court proceeding, a judge signed off on the divorce, finally making it official.
RELATED: '90 Day Fiancé: The Other Way': Sumit Reveals What He's Been Doing for Work
Sumit called Jenny to give her the good news, to which she shrieked with excitement. "My God, I'm so happy!" she shouted. "Thank God, thank God."
"Today is a new beginning to my relationship with Jenny and me because I'm divorced today, and I'm very happy," Sumit told producers. "I'm, I'm feeling very free that this is a time which I can focus what I need to do and how I gonna marry Jenny, and how we're gonna plan our future together."
But Sumit's parents aren't going to make things easy
Sumit's mom, Sahna, and his dad, Anil, have been against his relationship with Jenny from the start. They can't get over the couple's 31-year age difference, and they've said they fear Sumit will neglect them in their old age because he'll be taking care of Jenny.
But most of all, Sumit's parents are worried about what other people will think. And despite knowing Jenny — she once stayed with them in India for four months — they've insisted they'll go to court to try and prevent Sumit from marrying her.
"You're going to have a relationship with that lady, who is elder to your father, elder to your mother?" Anil asked Sumit. "We will stop you legally [from] marrying her," he added. "You understand? I will not allow you at any cost."
RELATED: '90 Day Fiancé: The Other Way': Sumit's Parents Admit They Made a Mistake With His First Arranged Marriage
And according to Sumit, it's completely possible that his parents will create a legal roadblock. "I don't want them to put any kind of complication on me and Jenny's marriage," he told 90 Day Fiancé producers earlier this season. "If they're not ready to accept Jenny, I just want to make sure they're not going to [sic] mess with my marriage."
In a '90 Day Fiancé: The Other Way' sneak peek, Jenny breaks down in tears just before her engagement
Sumit and Jenny have been waiting for Sumit's divorce to finalize so that they can promptly get married. Jenny is in India on a six-month visa. And if they don't get married, she'll have to go back to the United States.

In a preview for the upcoming episode of 90 Day Fiancé: The Other Way, the couple is getting ready for their ring ceremony. They invite Sumit's brother, Amit, and his wife over to give them the news.
But Amit reveals that his parents are likely going to create problems if the two get engaged. "Be ready for the consequences," he says.
And after hearing this, Jenny breaks down in tears. "They've given me such hell," she says. "I can't help how old I am, I can't help it, but, dammit, I love him. And I don't want to leave him again."
It's unclear whether or not Jenny and Sumit go through with the engagement. But fans will likely learn more as the season continues.