'90 Day Fiancé: The Other Way': Jenny Freaks Out When Sumit's First Wife Demands $500 a Month
Jenny Slatten is still waiting for her boyfriend Sumit's divorce to finalize on this season of 90 Day Fiancé: The Other Way. But in a sneak peek, when Jenny learns that Sumit's ex-wife is demanding $500 a month in alimony, she begins getting worried.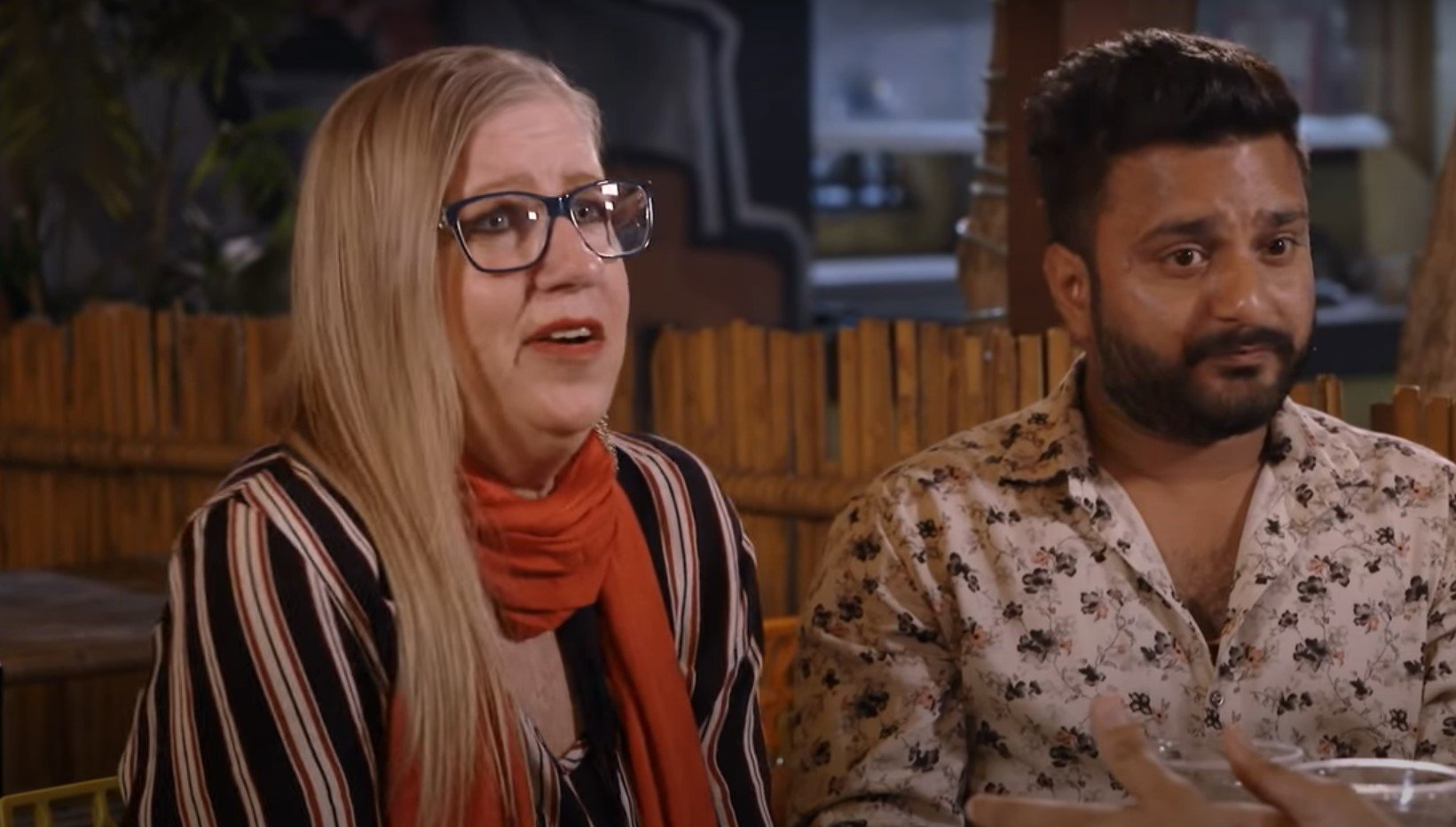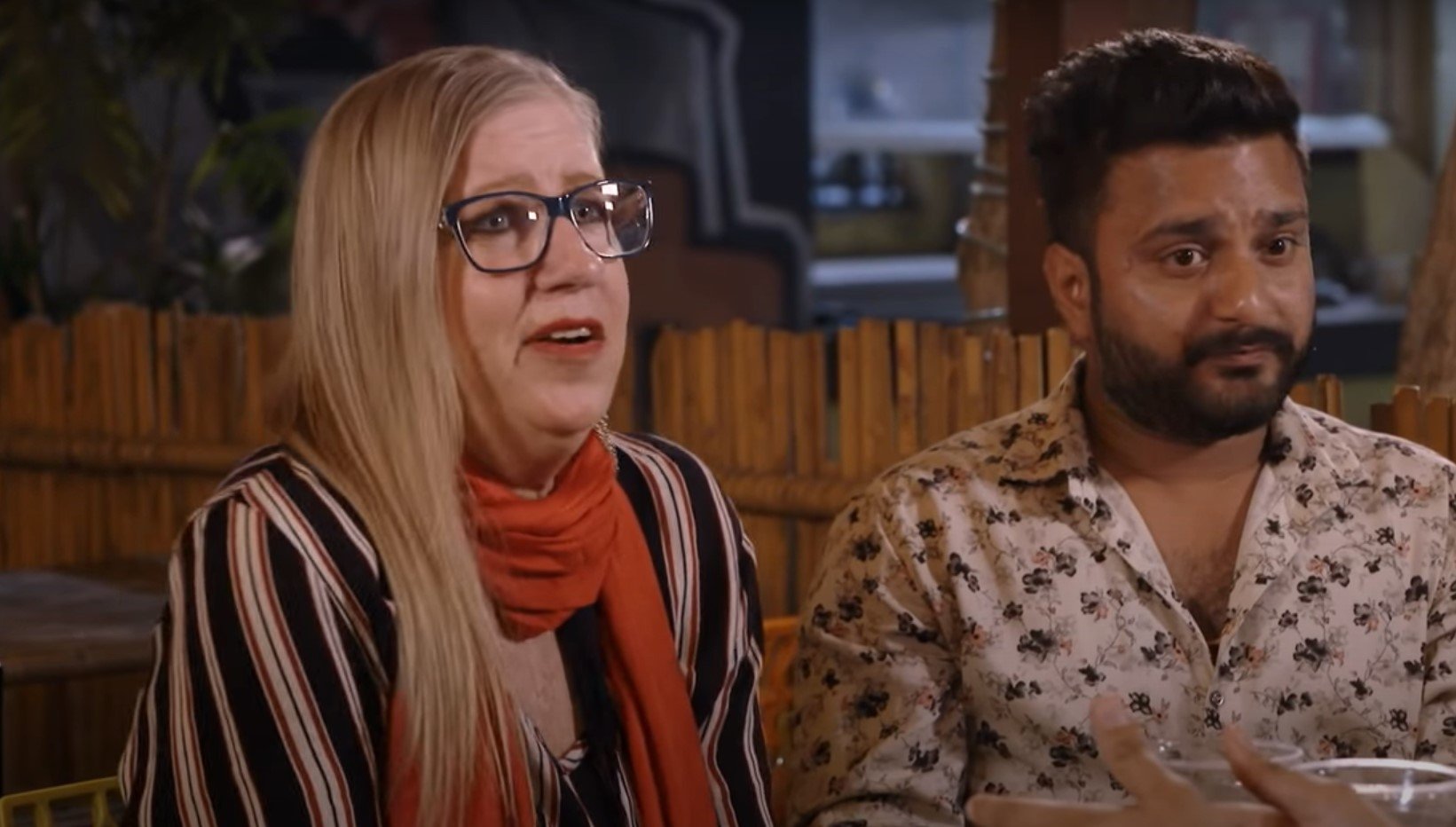 Sumit reveals details about his first marriage on '90 Day Fiancé: The Other Way'
Earlier this season on 90 Day Fiancé: The Other Way, Sumit dropped a bombshell on Jenny when he revealed he was married. The couple had been dating long-distance for years, but Sumit never told Jenny that his parents pressured him into getting an arranged marriage.
After getting an ultimatum from Jenny, Sumit decided to file for divorce after over two years of marriage. But in a recent episode, he confessed he was never happy with his wife, and only stayed with her to appease his family and community.
RELATED: '90 Day Fiancé': Why Sumit's Brother Says Their Parents Still Don't Want Sumit and Jenny to Be Together
"I was dying!" Sumit told his parents. "In those two and a half years, I had stopped sharing my thoughts with my own parents — You are sad because you are so obsessed with what random people in society are saying. But because of that, I was the one who was suffering. I told you three times that I wanted to commit suicide."
Sumit's in-laws demand $20,000 for the divorce
When Sumit filed for divorce, he received pushback from his wife's family. They eventually agreed to sign the papers on the condition that Sumit pay them $20,000.
"My father-in-law said, 'Pay me back, and then I'll let my daughter separate [from] you,'" Sumit told his friends on an earlier episode of 90 Day Fiancé: The Other Way. "I know, like, 20,000, it is a big amount…I paid half of it all, I paid $10,000 already."
In a more recent episode, Sumit's father admitted he was the one who pressured his son into the failed arranged marriage. And he revealed he's been slowly trying to pay off the amount Sumit's in-laws demanded.
"I have to pay about $20,000 for divorce to settle this case," Sumit's dad told producers. "My whole life has gone for earning this much, this much amount."
The '90 Day Fiancé' couple are faced with new financial demands
In a 90 Day Fiancé: The Other Way sneak peek, Sumit discovers that his in-laws are creating more drama over the divorce. He tells Jenny that he received word that his wife is now seeking alimony every month. "I got a notice from the court that my wife, she's claiming to get five hundred dollars a month as monthly maintenance," he reveals.
Jenny is shocked and worried because she knows they can't afford that. Her only source of income is her monthly social security check, and Sumit only makes a limited amount at his job.
"I'm worried," Jenny says with concern. "Five hundred dollars a month? No. It can't happen."
In another sneak peek, Sumit tells Jenny that there are criminal charges his wife filed against him. And he worries those charges could set the divorce process back.
Fans will get to see more of their relationship drama unfold as the season continues. New episodes of 90 Day Fiancé: The Other Way air Sunday nights on TLC.