'90 Day Fiancé: The Other Way': Jenny Questions If Sumit Is Trying to Stall Their Marriage
Sumit Singh doesn't have a great track record of telling the truth, as seen on 90 Day Fiancé. And that's probably why his girlfriend, Jenny Slatten, is questioning his intentions. Because just as their path to marriage started to clear, Jenny wondered if Sumit was trying to stall their wedding on purpose.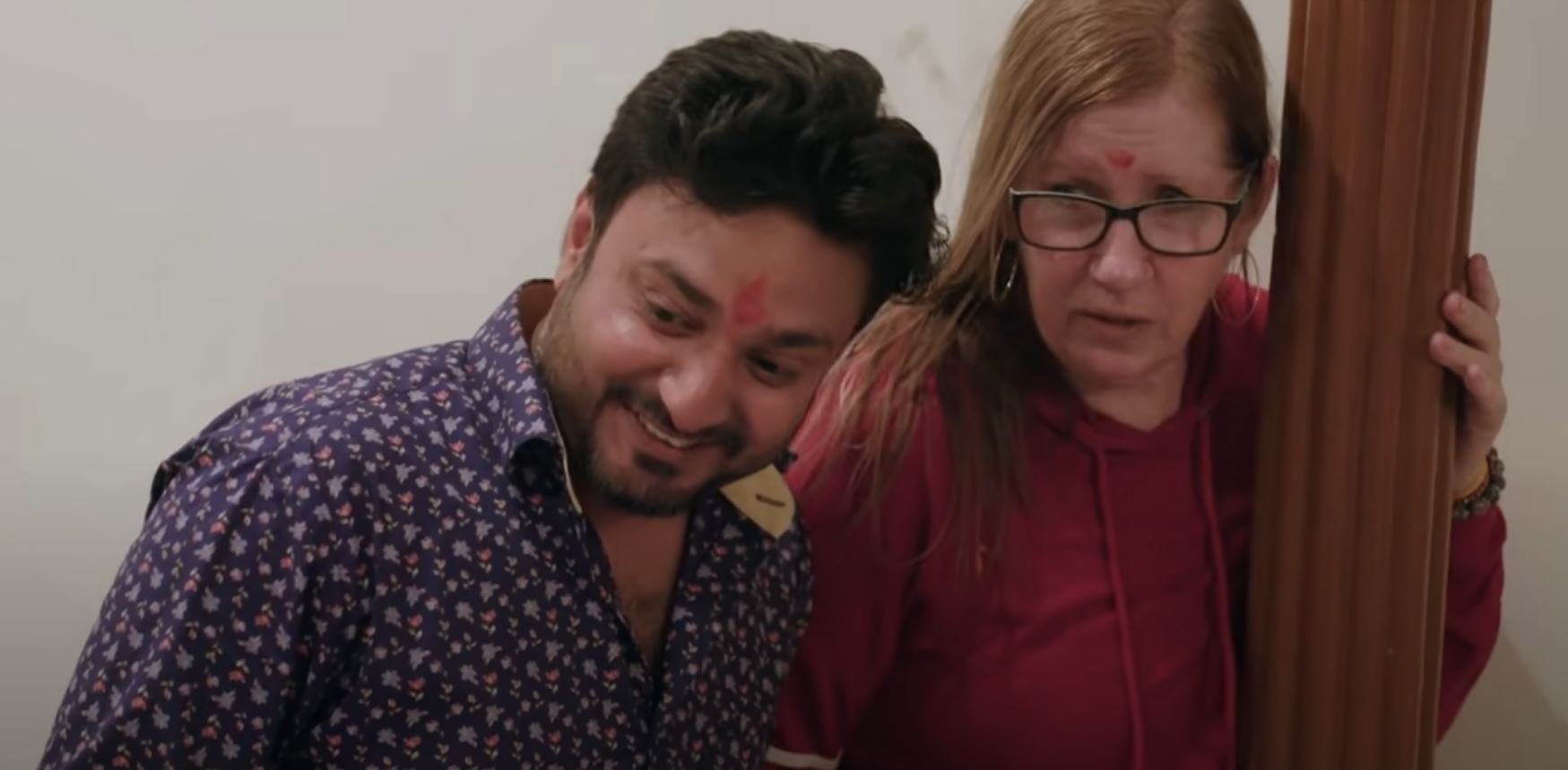 Sumit and Jenny's relationship began with a lie
On the last season of 90 Day Fiancé: The Other Way, fans learned that Sumit catfished Jenny when they first met online. He gave her a fake name and sent her fake photos. But when their relationship started getting serious, he confessed and told her the truth. 
"He told me that he was Michael Jones, a handsome 25-year-old man from London, England," Jenny explained. "When I found out that he was actually Sumit from India, I was upset, but I was already in love with him, so I forgave him."
The couple has been dating for nine years, and Jenny visited Sumit in India multiple times. But in between, when she was in the United States, Sumit secretly got married. 
Sumit was married for three years before Jenny found out. She learned the truth on her last trip to India. 
Jenny was understandably upset and in shock. But Sumit convinced her that he was pressured into the arranged marriage by his parents and was never happy. 
The '90 Day Fiancé' couple also has Sumit's parents to deal with
Jenny may have gotten over Sumit's lies. But there's no easy way to get over his parents. 
His mom, Sahna, and dad, Anil, can't accept the couple's 31-year-age difference. And they repeatedly demand Sumit dump Jenny and find someone younger. 
 "I will never accept Jenny," Sahna told Sumit earlier this season on 90 Day Fiancé: The Other Way. "If she was younger, I'd happily have accepted her into my home. Forget her. This is not your life."
"You're going to have a relationship with that lady, who is elder to your father, elder to your  mother?" Anil asked his son. "You don't think it's bad? You don't think there's anything wrong in it? —  We will stop you legally [from] marrying her. You understand? I will not allow you at any cost."
On 90 Day Fiancé: The Other Way, Jenny questions Sumit's intentions
On a recent episode of 90 Day Fiancé: The Other Way, Jenny and Sumit chatted with a marriage lawyer who informed them of a quick and easy wedding process that couldn't be legally challenged by Sumit's parents. After breathing a sigh of relief, Jenny suggested they get married on the day of their ring ceremony. But Sumit didn't exactly jump at the idea.
"But you know that before I get married, I want to talk with my parents first," he said. 
"No," Jenny replied. "If you go talk to your parents first, they're going to stop you, and you're not going to marry me. When your parents are actually in front of you, you might change your mind."
Despite Jenny's reluctance, Sumit insisted he needed his parents on-board. But hearing her concern, he asked Jenny to accompany him. 
"My parents cannot legally object, but still, I want to talk to them because they are my parents," Sumit told producers. "I want them to approve it, I want them to be happy for me. I don't want to just do something without telling them. And literally, I would lose my parents."
But Jenny wasn't entirely buying it. And she wondered why Sumit was trying to delay their wedding. 
"Sumit's parents will never give him their blessing to get married to me," Jenny said in a confessional. "It's not gonna happen. And I don't understand why Sumit's trying to stall the marriage."
Fans will see Jenny and Sumit meet with his parents on the upcoming episode of 90 Day Fiancé: The Other Way. New episodes air Sundays on TLC.