'90 Day Fiance: The Other Way' Spoilers: Jenny Snaps Back at 'Haters' Amidst Sumit Marriage Rumors
90 Day Fiancé: The Other Way is about to kick off its latest season. And fan-favorite couple Jenny Slatten and Sumit Singh are back for another round of their May-December romance. But while Jenny is snapping back at both Sumit and online "haters," rumors about the couple's marriage abound. Let's take a look at what we know about these latest 90 Day Fiancé spoilers.
[Spoiler Alert: Potential spoilers for upcoming episodes of 90 Day Fiancé: The Other Way are up ahead.]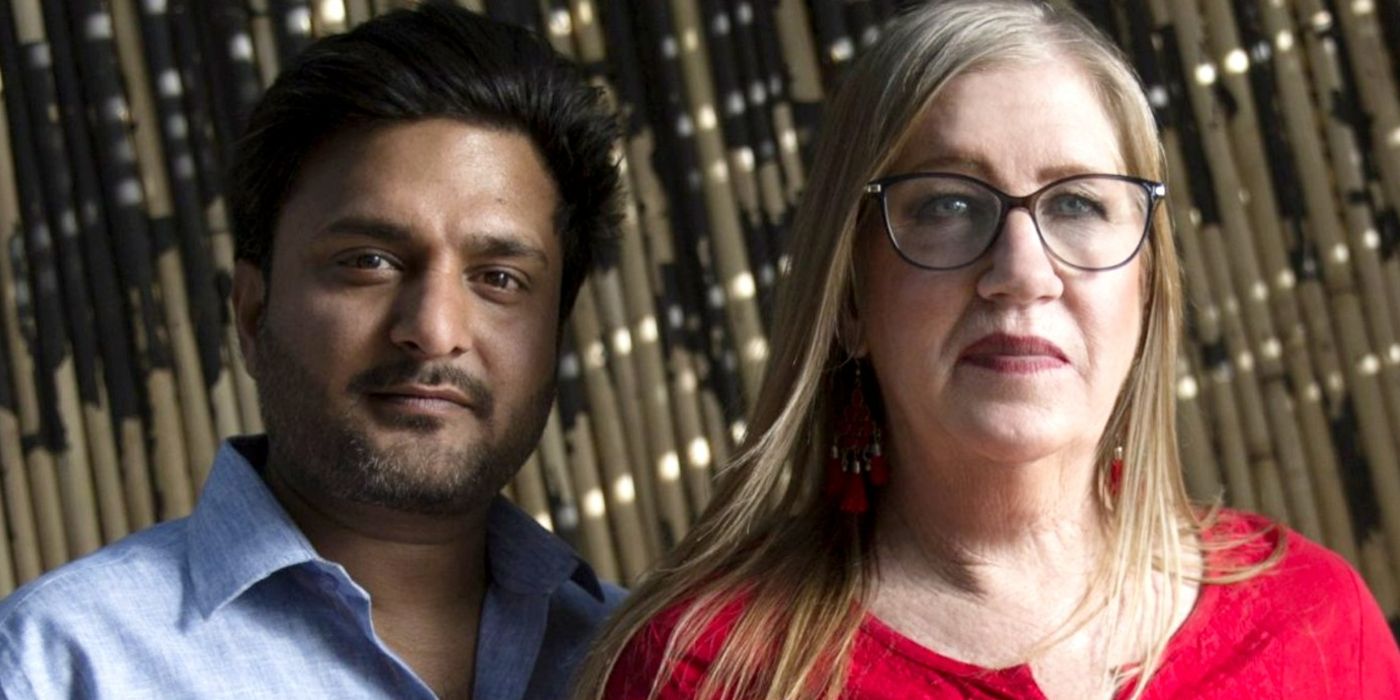 In the latest '90 Day Fiancé: The Other Way' teaser, Jenny goes off on Sumit
90 Day Fiancé spoilers are always a treat for fans. And these latest ones from The Other Way are no exception.
E! News reports that Jenny and Sumit seem to still be dealing with the fallout from Sumit's decision to cancel their wedding last season. Sumit was concerned about his mother's feelings about his relationship. At one point, his mother threatened to harm herself if Sumit went through with marrying Jenny.
But in the latest teaser clip, Jenny seems to be over it all, and gives Sumit an ultimatum. "I surprised myself with the lengths I'm willing to go to stay here with Sumit," she said. "[But] I am not going to keep leaving and coming back and leaving every damn six months! And you're not going to tell me you're going to marry me every f––king time. That's it."
She also has choice words for 'haters'
Sumit's parents aren't the only ones who are against his marriage to Jenny.
According to ScreenRant, there are plenty of fans who would rather see Jenny (and Sumit) with someone else. One fan even commented on the teaser trailer video by saying that their relationship "had to be fake."
That prompted Jenny to post a photo of herself and Sumit on Facebook with the caption "Season 3 Here we come, like it or not! 90 day fiancé the other way 😁✌️." Jenny made clear that she doesn't care whether fans approve of her relationship with Sumit or not.
But did Jenny and Sumit get married?
Fans already know that a lot of 90 Day Fiancé drama is manufactured for the cameras. And if you believe the latest 90 Day Fiancé: The Other Way spoilers, this drama between Jenny and Sumit is no exception.
ScreenRant has some screenshots taken from Jenny's Facebook page that shows her sporting an engagement ring. There's another screenshot that shows Jenny and Sumit 'enjoying their day' in November 2020. And finally, there's a screenshot from Jenny's Instagram page that features Jenny's comment about "not being able to say" whether she and Sumit tied the knot.
All this has led to fans speculating that Jenny and Sumit are, indeed, married. And if that's true, all these insinuations about being "dramatic" are just for show. Fans will have to tune in and see whether Jenny and Sumit are, in fact, husband and wife.