'90 Day Fiancé: The Other Way' Star Biniyam Shibre Shares Heartbreaking Message for His Son Along with Details of His Rare Birth Defect
Biniyam Shibre and Ariela Danielle will welcome their newborn on this season of 90 Day Fiancé: The Other Way. But this is the second time Biniyam is becoming a father.
Biniyam shares a child with his estranged ex-wife. And in a recent social media post, the reality star shared a heartbreaking message about his first son's diagnosis at birth and how much he misses him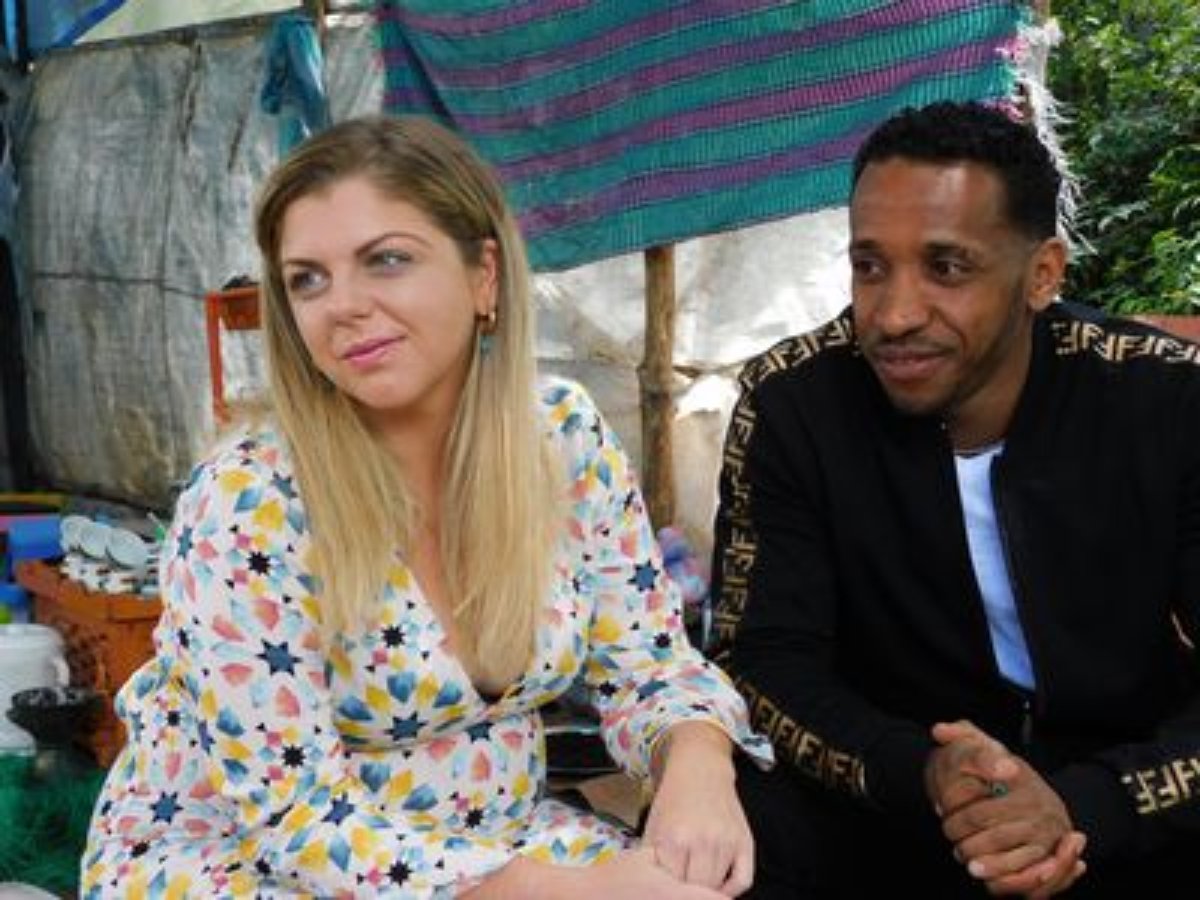 Biniyam is having a baby with Ariela on this season of '90 Day Fiancé: The Other Way'
As seen in the premiere episode of 90 Day Fiancé: The Other Way, Biniyam met Ariela when she was visiting Ethiopia. The two dated for a few months before finding out Ariela was pregnant. Ariela returned to the United States for prenatal care but decided to go back to Ethiopia so Biniyam could be present for the delivery.
"I consulted with several lawyers hoping that Binny would be able to move to the U.S. to be with me in time for the birth of our son, and all of them told me that it would be a very difficult and long process," Ariel explains in a confessional. "I think it's really important for both parents to be present at the birth. So the only way we can do that is by me moving to Ethiopia."
RELATED: '90 Day Fiancé: The Other Way' Star Biniyam Shibre Claims His Son was 'Kidnapped'
Biniyam was in the U.S. for the birth of his first child
As Ariela revealed on 90 Day Fiancé: The Other Way, Biniyam was previously married to an American woman who he shares a child with. According to a report by The Hawkeye, his first wife, Bria, petitioned to get Biniyam to the United States for the birth of their son, Simon, who was born with a rare birth defect.
And as indicated by pictures on his Instagram page, Biniyam did spend time with his son after he was born. He has posted pictures with his Simon as a toddler. And in some posts, he claims his ex-wife won't let him see or talk to their son.
"This is my beautiful son Simon," he captioned a 2019 photo of his son. "I love him so much. It's been about a year now since he was taken from me. But I never lose hope that I will see him again."
"I want to say that I loved my ex-wife and my family," Biniyam explained in a more recent Instagram post. "I still don't understand what happened. Even though I have a new life I am still confused and still hurt. Every day I miss my son. I haven't seen him for two years. I just want my son. I just need my son."
The '90 Day Fiancé: The Other Way' shares his son's diagnosis in a heartbreaking message
In a recent Instagram post, Binyam shared a video of Simon when he was a newborn. In the caption, Biniyan shared his son's diagnosis at birth, along with a heartfelt message.
"My sister Wish made this video," he wrote. "She misses him too. My son was born with gastroschisis but he is now three years old. The whole family misses him."
In the comments, a follower asked Biniyam why his ex-wife left him. "She went back to her high school friend," he replied. "She wanted to hurt me but she hurts my son too by separating us."