'90 Day Fiancé: The Other Way': Brittany Banks Opens Up About Her Past Relationships
'90 Day Fiancé: The Other Way' star Brittany Banks is heading to Jordan to be with her fiance, Yazan. She recently opened up about her past relationships.
Brittany Banks and Yazan Abu Horira are sharing their relationship journey on 90 Day Fiancé: The Other Way. Not much is known about Yazan's past. But Brittany recently revealed that this isn't the first time she's been in love.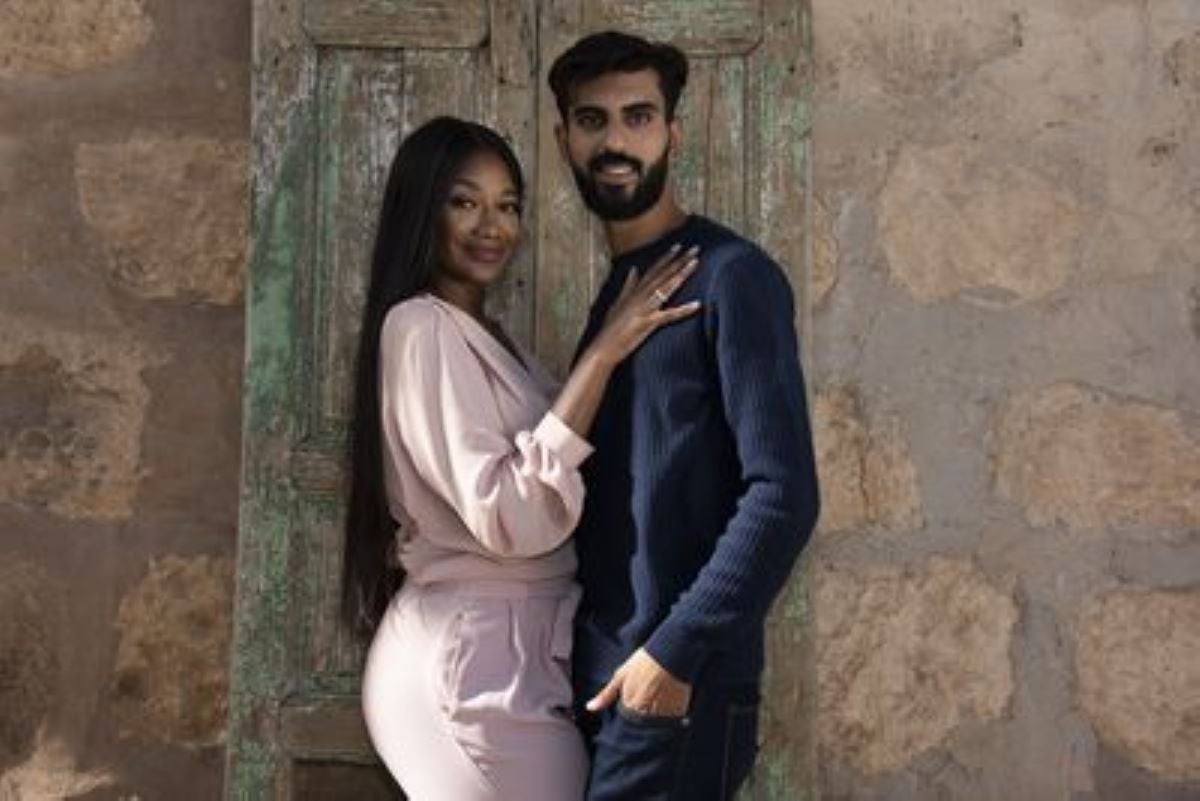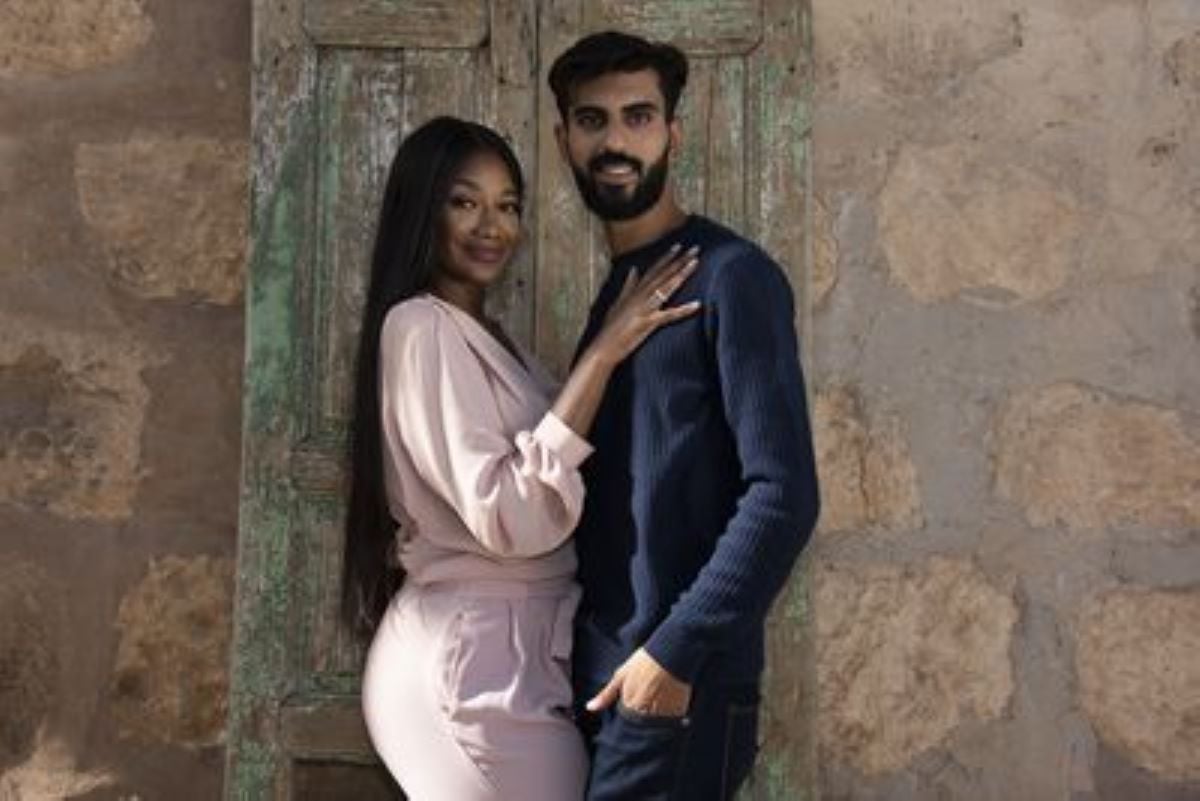 Brittany and Yazan's journey on '90 Day Fiancé: The Other Way'
As Brittany reveals on 90 Day Fiancé: The Other Way, she met Yazan after seeing him on a video call with his sister, who lives upstairs from her family in Chicago. On the show, she says the two had instant chemistry after seeing each other, and they continued to talk and develop a meaningful long-distance relationship. 
"I dated all these wealthy guys, but even though I was living the high life, deep down inside I was really lonely, and then I met Yazan," Brittany says. "It's a little different with Yazan because he's actually younger than I am. He's also Muslim, and he lives in Amman, Jordan. He recently graduated from college, and has his mechanical engineering degree, but he's working with his dad at his fish market store. He doesn't have billions or millions of dollars, but I am super, super in love with him."
Brittany is still married
On 90 Day Fiancé: The Other Way, Brittany reveals details about her past relationship. When visiting her attorney, she describes her experiences with her ex-husband and how their marriage unfolded.
"I met him when I was 17 and we were in the same group of friends," says Brittany. "We hung out all the time and he seemed like a really cool guy. One day he asked me to be his girlfriend, and after about three or four years of dating we decided that it was time for us to get married."
She says that just within months of being married, her husband was picked up by ICE and deported back to Haiti. She's been trying to get a divorce but says he's giving her a hard time. 
But now, as Brittany leaves behind her life in Florida and flies to Jordan to live with Yazan, she's hiding the fact that she is still married. Yazan's conservative Muslim family is expecting to see her divorce papers so that she can marry him in Jordan. 
The '90 Day Fiancé: The Other Way' once dated an 85-year-old man
In a recent interview with ET Online, Brittany revealed that between her ex-husband and Yazan, she once dated an 85-year-old man. The 27-year-old reality star didn't disclose his name and identity, but she did detail how their relationship developed.  
"For some reason, me and this 85-year-old really got along," she said. "He was young style, he liked to go to the gym, I love to work out. He liked to go on long bike rides, I went for bike rides every morning. So, we just did stuff together all the time that we both enjoy doing and we just ended up dating — I just stopped seeing his age and I was just looking at his soul and it was just so amazing."
Brittany described the man as a mentor, who taught her a lot about life and business. But she said that after getting hounded with judgment, she ultimately had to end the relationship. 
"The age difference was just too much for a lot of people involved so it was just like, OK, we can just remain friends, so that's what it was," said Brittany. "Because I didn't want to step on so many people's toes, especially in my family, and I didn't want this vision out there of people and I was like, there's no harm lost in being friends."
Brittany hasn't talked about her relationship with this man on 90 Day Fiancé: The Other Way yet. But she may address it later on in the season. 
Brittany says Yazan reminds her of her ex
In the most recent episode of 90 Day Fiancé: The Other Way, Brittany finally lands in Jordan to meet Yazan. But within minutes of their heartfelt reunion, Yazan discovers alcohol in her bag, and begins yelling. He tells the cameras that he told Brittany it was not part of his culture, and is shocked that she would still bring it with her.
But Brittany is not having it. She tells Yazan that she's not Muslim, so for her, the alcohol should be OK. She says that Yazan is reminding her of her controlling ex, and in her interview with ET Online, she details why.
"That behavior in that moment, it was shocking, but after dealing with my ex and you know, I did, like, grow up for the most part in Palm Beach but I am from 79th street in Chicago, so not much scares me," she said. "He's usually very calm and very sweet and very understanding so I was like, 'You must need a nap or something.'"
Despite the airport blow up, the two seem to be working things out. Brittany said that she's still in Jordan and that fans will get to see plenty more of her relationship drama this season.