'90 Day Fiancé: The Other Way': Sumit and Jenny Celebrate Their Life-Changing News
Jenny Slatten went to India on this season of 90 Day Fiancé: The Other Way to marry her boyfriend, Sumit. The couple anxiously waited for Sumit's divorce to finalize. And when they finally got the good news, Jenny and Sumit were all smiles.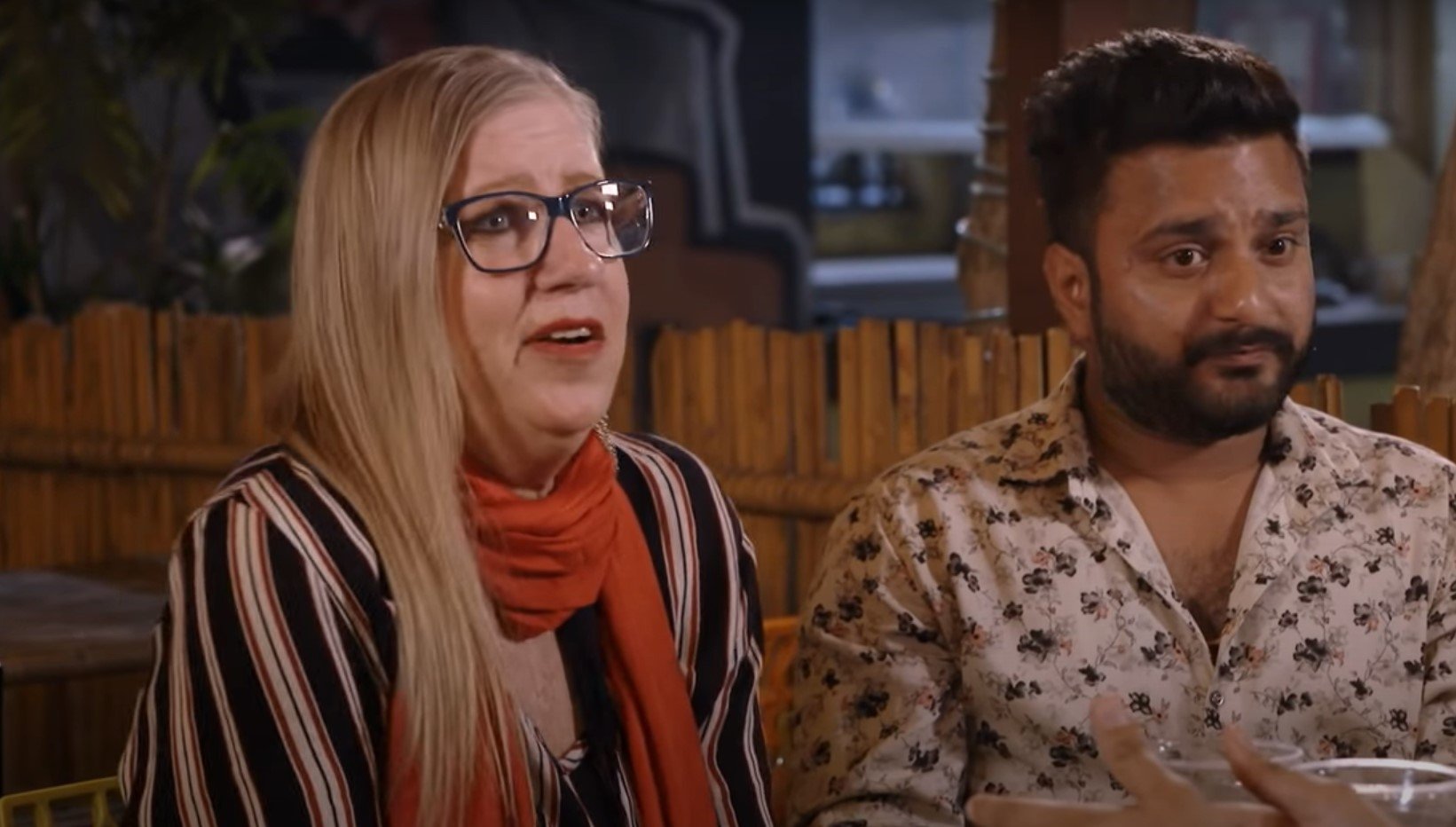 Sumit's divorce process was long and expensive.
As revealed earlier this season on 90 Day Fiancé: The Other Way, Sumit was pressured into an arranged marriage by his parents while still in a long-distance relationship with Jenny.  He was unhappy during his three years of marriage but stayed with his wife to appease his family. 
Knowing he wanted to be with Jenny, Sumit filed for divorce. But his wife filed criminal charges of abuse against him. And Sumit's father-in-law demanded he pay back the $20,000 he spent on their wedding if he wanted a mutual divorce. 
"My father-in-law said, 'Pay me back, and then I'll let my daughter separate [from] you,'" Sumit explained to his friends earlier this season. 
The '90 Day Fiancé: The Other Way' star's criminal charges were dropped
In a recent episode of 90 Day Fiancé: The Other Way, fans watched Sumit prepare to head into court.  He told Jenny that he worried his in-laws would not drop their criminal charges, which would cost him more to fight and ultimately delay the divorce process. 
"It is very stressful to face my wife and in-laws in the court," Sumit said. "I feel the anxiety that what gonna happen."
But when Sumit went to court, he learned that his wife and in-laws had withdrawn their case. And a judge subsequently then dropped all the criminal charges against him.
On '90 Day Fiancé: The Other Way,' Sumit and Jenny celebrate his divorce
Recently on 90 Day Fiancé: The Other Way, Sumit headed to court once again to face his wife and in-laws. Going in, he wasn't sure if they would add another hurdle in the divorce process. But five hours later, when producers caught up with Sumit in his lawyer's office, he called Jenny to tell her that his first marriage was officially over. 
"Done," he enthused over the video call. "Done, the divorce is done. Finally, I'm free."
Jenny raised her arms over her head in excitement and celebrated the news. "My God, I'm so happy!" she exclaimed. "Thank God, thank God."
"Today is a new beginning to my relationship with Jenny and me because I'm divorced today, and I'm very happy," Sumit then told producers. "I'm, I'm feeling very free that this is a time which I can focus what I need to do and how I gonna marry Jenny, and how we're gonna plan our future together."
The couple plans to get married soon. But they still have to convince Sumit's parents to get on board. Viewers will catch more of Jenny and Sumit's story as this season of 90 Day Fiancé: The Other Way continues.