'90 Day Fiancé: The Other Way': Sumit's Fears His Wife Will File Charges Against His Family
Jenny Slatten and her boyfriend Sumit faced another setback on 90 Day Fiancé: The Other Way. Just as he was getting ready to finalize his divorce, Sumit's wife threatened to file criminal charges against him and his entire family.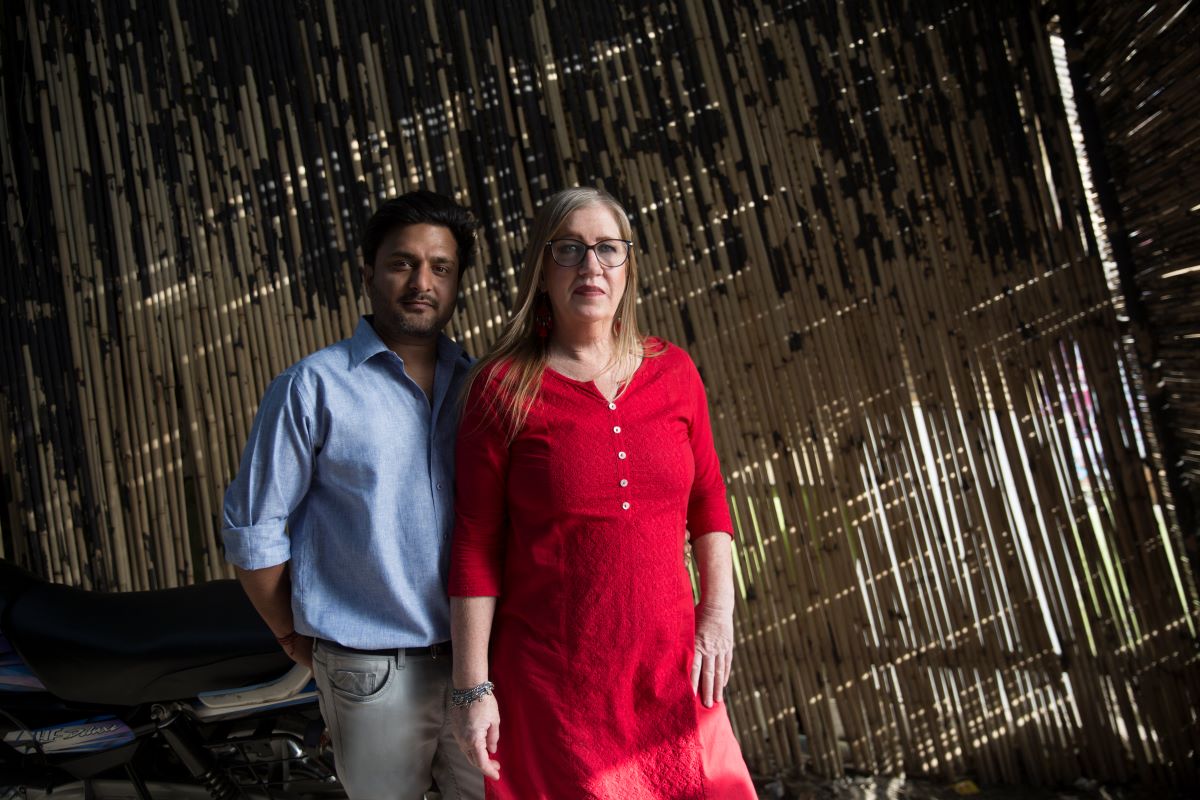 '90 Day Fiancé: The Other Way' star's parents pressured him into the marriage
On earlier episodes of 90 Day Fiancé: The Other Way, Sumit explained how he was pressured into marrying his wife. He told Jenny that his parents pressured him into the arranged marriage, and he stayed in it to keep them happy.  And Sumit's parents, who still disapprove of Jenny, confirmed his story, 
"The mistake was mine," Sumit's father said in a confessional. "I tried to make him marry. But separating from the bad marriage, and having a relation with a lady more than double of his age, it's a different thing." 
"We didn't know she'd turn out to be like this," his mother added, implying she had issues with  Sumit's wife. "We thought we'd adjust. "
Sumit's wife opened a case against him 
On 90 Day Fiancé: The Other Way, Sumit revealed that his wife and in-laws gave him a hard time when he tried to separate. Before he filed for divorce, his wife claimed he hurt her. But both Sumit and Jenny insisted the accusation was untrue. 
"Sumit's wife is making false accusations and claims, she's claiming that he was hurting her, treating her bad," Jenny told producers. "And I am worried about that because she was supposed to drop those charges, as they came to a mutual agreement on divorce, and she didn't drop the charges. So I know he does have to go back to court and face those charges and speak to the judge."
Sumit and Jenny fear his wife will file further charges on '90 Day Fiancé: The Other Way'
On a recent episode of 90 Day Fiancé: The Other Way, Sumit, and Jenny got word that his in-laws might be making more demands. They already have Sumit and his parents on the hook for $20,000 as part of the divorce agreement, but they now want Sumit to pay out $500 a month in alimony. 
A worried Jenny noted that she and Sumit have no income other than her social security check, making it impossible for them to afford the monthly amount. And Sumit suggested this new demand could be tied into the criminal charges his wife filed. 
"I got a notice, I have to go to the court to like, take care of the old criminal case that my wife filed against me," Sumit explained. "Even though she filed a false statement, one of my lawyer friends said, 'Don't take it leniently,' because the charges which they put against me is a very serious matter. It's not gonna withdraw easily."
Sumit also noted that he feared having to fight in court because of the nature of his wife's charges against him. He said she accused him of "mental torture" and "physical torture" but insisted he never tried to hurt her. 
Sumit then feared that he would have to pay for another attorney to fight this case because his wife doubles down with charges against his family. 
 "[She's filing charges] against me, against my family, my mother, my father, my brother, everyone," he says. "It affects my family very badly, especially for my mom, because my mom always treated her as a daughter, not as a daughter-in-law. So when she came [sic] to know that my wife filed false allegations against them, that was really heartbreaking for them."