'90 Day Fiancé: The Other Way': Sumit's Mom Says He Can Marry Jenny Over Her 'Dead' Body
Sumit Singh desperately tried to convince his parents to accept Jenny Slatten as their daughter-in-law. But as seen in a new 90 Day Fiancé: The Other Way sneak peek, Sumit's mom flatly suggests he can marry Jenny over her "dead body."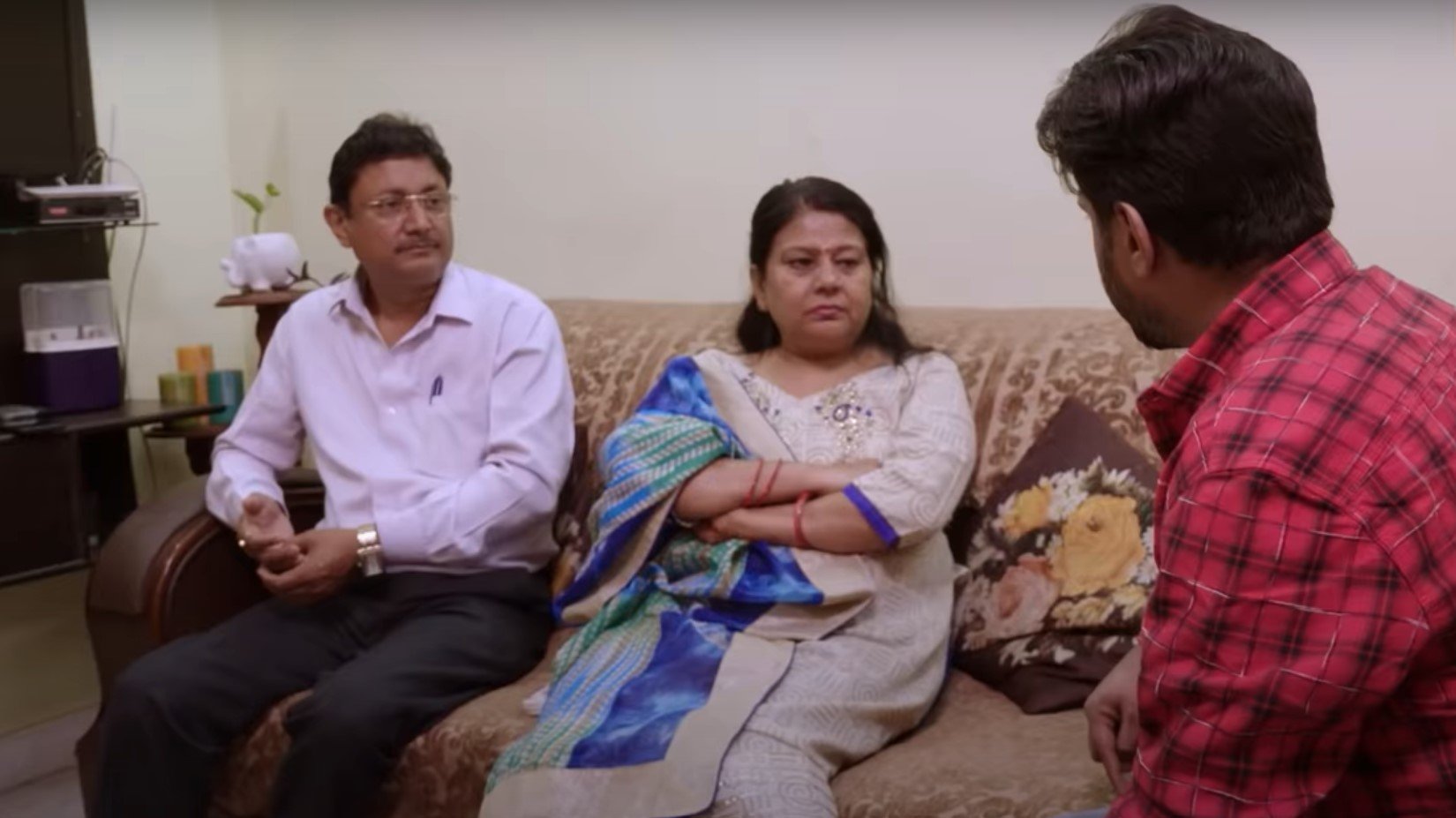 Sumit's parents know Jenny
Jenny and Sumit have been dating long-distance for nearly a decade. And early on in their relationship, Jenny flew to India to visit. She ended up staying at Sumit's parents' house, but the whole time, they believed she was just a friend.
"She (Jenny) told us she was his Facebook friend and she want to visit India," Sumit's dad, Anil, told 90 Day Fiancé: The Other Way producers earlier this season. "She want to live with us, I said, 'Okay.' For two, three days, or one week."
Sumit's mother, Sahna, noted that Jenny stayed with them for four months. "I treated her well," she said. "I showed her a lot of love."
"Jenny and my wife, they were talking to each other," Anil added. "They were spending very good times with each other."
RELATED: '90 Day Fiancé: The Other Way': Sumit's Parents Had to Pay $20,000 for His Divorce
The '90 Day Fiancé' couple's 31-year age difference is an issue
When Sahna and Anil discovered that Jenny and Sumit were dating, they were not happy. They couldn't accept that Jenny was twice Sumit's age. So they demanded Sumit break-up with her and then pressured him into an arranged marriage.
Sumit's marriage lasted three years and ended with a messy divorce. But when he tried to talk to his parents about being with Jenny, they still refused to accept her.
RELATED: Why '90 Day Fiancé: The Other Way' Fans are Calling Sumit's Friends 'Jerks'
"I will never accept Jenny," Sahna told Sumit. "If she was younger, I'd happily have accepted her into my home. Forget her. This is not your life."
Sumit's mom lashes out again on '90 Day Fiancé: The Other Way'
In a 90 Day Fiancé sneak peek, Sumit takes Jenny to see his parents, hoping they'll give him their blessing. But as he tries to convince them, the discussion gets heated. And when he announces his plans to get married, Sahna pushes back.
"You'll have to go over our dead bodies," she says. "Choose one of us."
"You'll just marry whoever you want?" Anil furiously asks. "Why not find a woman even older and marry her?"
Frustrated and in tears, Sumit gets down on his knees and begs his parents to understand.
"What did I do to you?" he screams. "My life was a disaster. I was dying. What did you do with me then?"
All the while, Jenny is sitting quietly, watching the drama unfold. When she sees Sumit begging his parents, she gets up and walks out of the room.
"I cannot do this to this family," Jenny says. "I need to just go back to America."
Fans will get to see the emotional scene play out on the upcoming episode of 90 Day Fiancé: The Other Way.