'90 Day Fiancé: The Other Way': Sumit's Parents Admit They Made a Mistake With His First Arranged Marriage
On '90 Day Fiancé: The Other Way,' Sumit's parents lament pressuring him into his first marriage and admit they made a mistake.
Sumit's biggest relationship hurdle on this season of 90 Day Fiancé: The Other Way,  is his pending divorce. And while Sumit's parents disapprove of his girlfriend, Jenny Slatten, they also admit that they made a mistake with his first arranged marriage.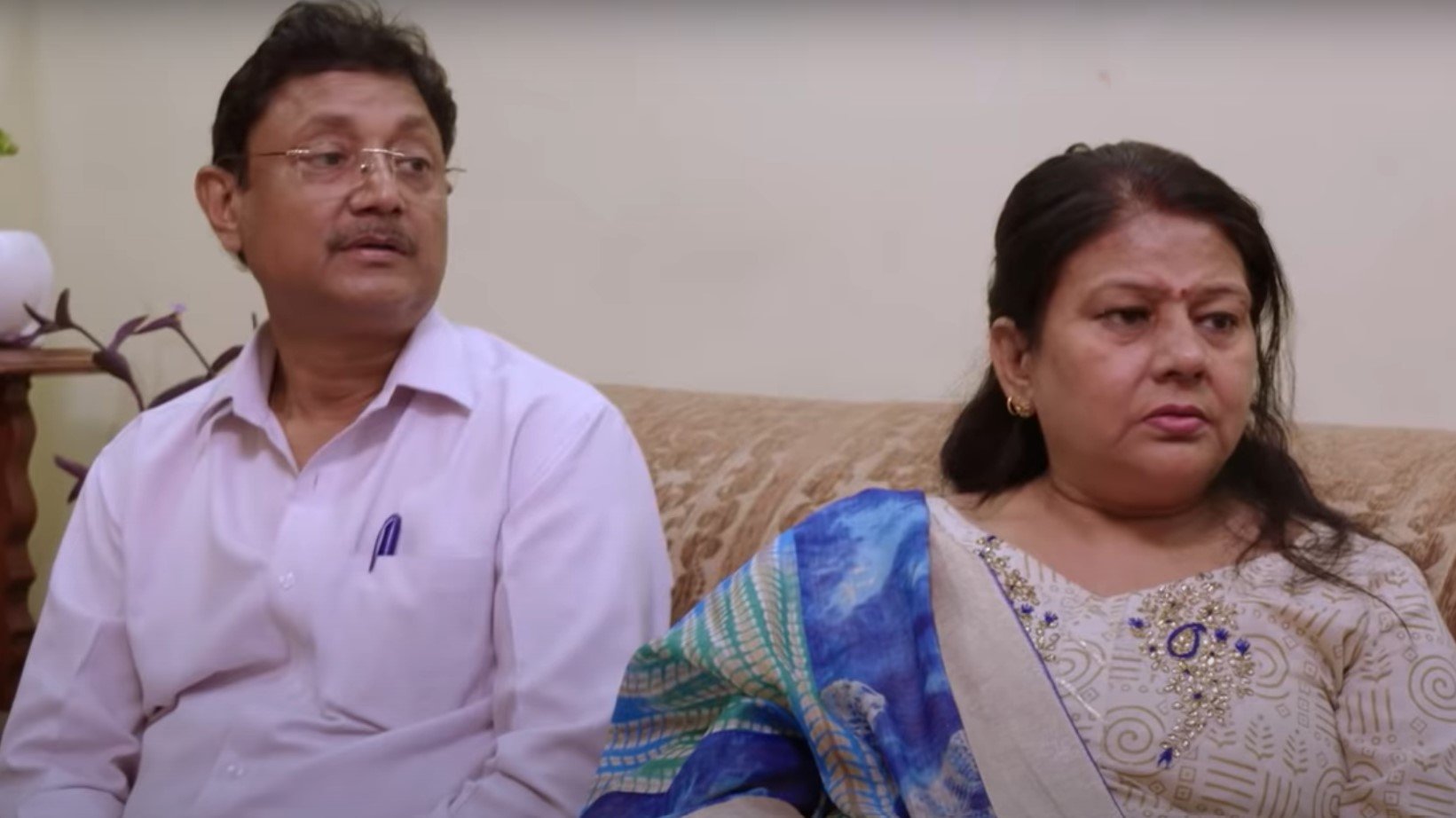 Sumit's marriage news took Jenny by surprise
Jenny and Sumit have been together for years. So, when Jenny left her life and family behind in the U.S. and moved to India to be with her man, she was shocked when Sumit's parents, wife, and in-laws showed up at her doorstep. 
And after discovering he had been keeping his arranged marriage a secret, she was left confused and heartbroken. But when Sumit explained that his parents had pressured him into marrying the girl of their choice, Jenny understood. 
"This is why he has been keeping all of this a secret from his parents," the 90 Day Fiancé: The Other Way star told her daughter, Christina, earlier this season. "His parents entered him into an arranged marriage — He doesn't want to be married to her. He never wanted to be married to her."
Sumit noted that, in India, it was common for families to arrange marriages as part of an agreement. And he also revealed that he was ready to get a divorce.  
"In other countries, it's about couples," he said in a confessional. "They love each other, they get married. It's not the arranged marriage. If they're not happy and feel the marriage is not going good, they can get separated and divorced — I just want separation."
On this season of '90 Day Fiancé: The Other Way,' Sumit is in the middle of a complicated divorce process
Sumit's wife and in-laws were not thrilled about his decision to divorce. So when he tried to file the divorce request with the court, they gave him some push back. Eventually, they settled on a mutual agreement, but it required Sumit to pay $20,000 to his wife's family. 
"My father-in-law said, 'Pay me back, and then I'll let my daughter separate [from] you,'" the 90 Day Fiancé: The Other Way star explained in an earlier episode. "I know, like, 20,000, it is a big amount. I paid half of it all, I paid $10,000 already."
Sumit also noted that while his parents didn't approve of his relationship with Jenny, they did agree to help him out with the divorce.  "My parents are helping me because they love me. And it was a bad marriage," he said. "But at the same time, they don't agree with my relationship with Jenny."
Sumit's parents admit they made a mistake arranging his marriage
On a recent episode of 90 Day Fiancé: The Other Way, Sumit finally sat down with his parents to talk about his future with Jenny. They told him they would never accept his relationship, but also lamented when recalling the details of his failed arranged marriage.  
"The mistake was mine," Sumit's father admitted. "I tried to make him marry. But separating from the bad marriage, and having a relation with a lady more than double of his age, it's a different thing." 
Hopefully, after seeing how their decisions impacted their son's life, Sumit's parents will try to accept his relationship with Jenny. Fans will continue to see the drama unfold as the season continues.