'90 Day Fiancé: The Other Way': Sumit's Parents Still Refuse to Accept Jenny
Jenny Slatten is waiting for her boyfriend Sumit's conservative Indian parents to give her their blessing on this season of 90 Day Fiancé: The Other Way. But as seen in the latest episode, Sumit's mom and dad flatly revealed why they wouldn't let him marry Jenny.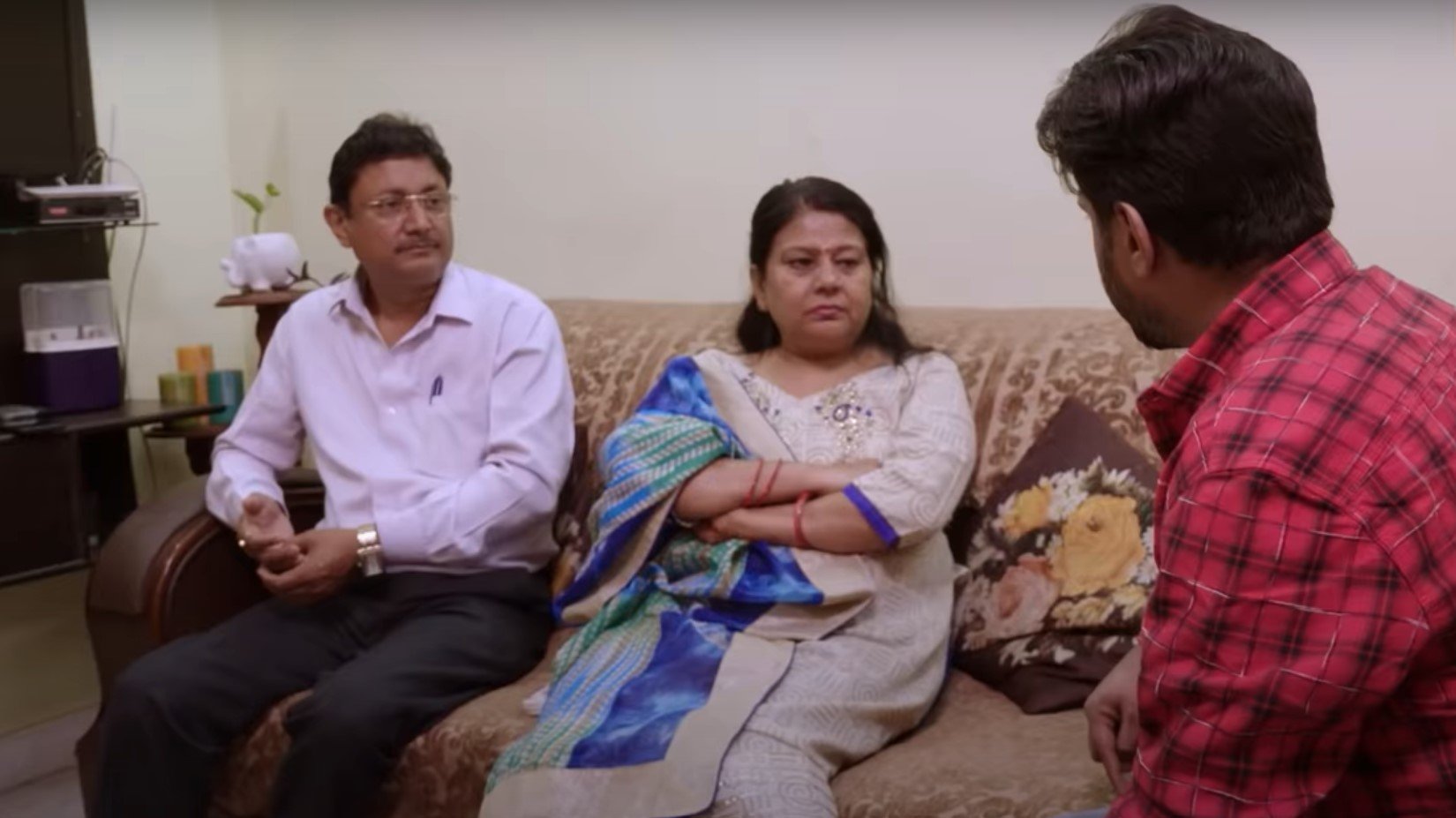 Jenny lived with Sumit's parents in India years ago  
Sumit and Jenny's relationship journey has seen plenty of hiccups over the years. The 90 Day Fiancé: The Other Way couple has managed to overcome Sumit's initial catfish, his secret arranged marriage, and their clashing cultures. But as seen this season, the two are now just hoping to get his parents on board so they can get married.
However, in an earlier episode, Sumit's parents revealed that they were no strangers to Jenny. They said she came to visit in 2013, but at the time, they didn't know she was dating Sumit. 
"She told us she was his Facebook friend, and she wants to visit India," Sumit's dad said in a confessional. "She wanted to live with us. I said, 'Okay,' for two, three days, or one week."
Sumit's mom noted that Jenny lived in their home for four months. And she recalled treating her with kindness and hospitality. "I treated her well," she said. "I showed her a lot of love."
"Jenny and my wife, they were talking to each other," his father added. "They were spending very good times with each other."
As seen on this season of '90 Day Fiancé: The Other Way,' Sumit's family disapproves of Jenny
When Sumit's parents found out that their son was dating Jenny, they were more than disappointed. After Jenny went back to the United States, they pressured Sumit into an arranged marriage with an Indian girl of their choosing. 
Jenny came back to India and moved in with Sumit, not knowing he was married. But when Sumit's wife, in-laws, and family discovered he was still in a relationship with Jenny, they showed up at his apartment and caught the 90 Day Fiancé: The Other Way stars off guard. 
Jenny finally learned of Sumit's arranged marriage, but he promised he would get a divorce. However, this didn't change his parent's minds. When talking to Jenny earlier this season, Sumit's brother, Amit,  revealed that his mom and dad were still dead against their union because of Jenny's age.
"They don't want you guys to be together," Amit said.  "I'm sorry for that, but the big thing is the age factor between you guys. This can impact our dignity, our social circle, and society."
On '90 Day Fiancé: The Other Way,' Sumit pleads for his happiness
On the mid-season premiere of 90 Day Fiancé: The Other Way, Sumit sits down with his parents to talk about Jenny. He pleads with them to accept his relationship. But they insist they won't let him marry her.
"I will never accept Jenny," Sumit's mom tells him. "If she was younger, I'd happily have accepted her into my home. Forget her. This is not your life."
Sumit's lawyer explained that the court could reject a marriage request if Sumit's parents provide a reasonable objection earlier this season. It's not clear where the couple stands right now, but viewers will likely learn more as the drama continues to unfold.