'90 Day Fiancé: The Other Way': This Star Ditched Her Boyfriend at the Airport
This '90 Day Fiancé' star shocked fans and her boyfriend alike when she stood him up at an airport in Ecuador.
90 Day Fiancé gives us the best and the worst of couples seeking international love. 90 Day Fiancé: The Other Way takes it a step further, and explores the lives of Americans who have decided to pursue love abroad. With all of that comes drama and difficulty, naturally, and Evelin and Corey are no exception. However, many fans were shocked at Evelin's recent behavior. Corey has finally taken the plunge and made his trip out to Ecuador to be with Evelin, but things didn't pan out the way Corey — or fans — expected it to. 
Corey drops everything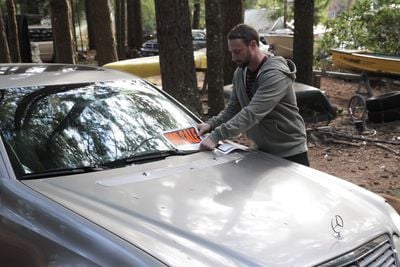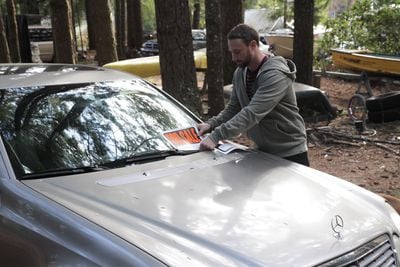 Corey Rathgeber is a 31-year-old Washington state native. The 90 Day Fiancé couple have been dating for four years, and Corey has finally decided it's time to take the plunge and move to Ecuador after leaving his life in the U.S. behind. So how much did Corey really leave behind?
Judging by comments Corey has made, it seems as if he's sunk plenty into his relationship with Evelin. "I was crazy about Evelin from the moment I met her and to show her that I'm 100 percent committed to her, I started helping out financially in Ecuador," said Corey on the show. 
Corey went on to add, "So far, I've given Evelin $30,000 to invest in properties for us, $6,000 for her car, as well as $2,000 to invest in a cocktail bar. In total, I've given Evelin $40,000." According to Newsweek, all of the properties and investments Evelin has made have been in her name, not Corey's. 
Is Evelin ready for commitment?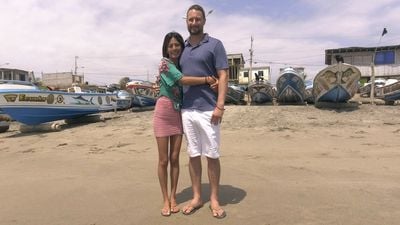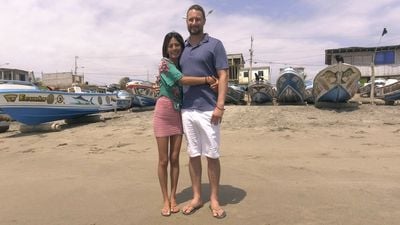 There have been some red flags that have fans concerned about Evelin's mindset when it comes to commitment, and the same red flags have left Corey somewhat concerned as well. However, the 90 Day Fiancé star seems committed enough to his course of action to overlook these flags for the time being. Fans, however, remain unconvinced. 
Evelin has made comments that suggest she's unsure whether or not she wants to settle down with Corey after all. Evelin has told Corey she is "hoping" it works out. Not exactly a ringing endorsement. 
During a recent episode, Corey said, "It's very scaring, especially if she's seeming on the fence about things. It's really not cool. I think a lot of people would break up with Evelin if put in my situation, but I love her."
Evelin has expressed that she isn't thrilled with the idea of getting married. She also said, "I am expecting him to learn how to speak Spanish, and he also needs to connect with my family better. If Corey doesn't prove himself in the next 90 days, then it's not going to work out."
Abandoned at the airport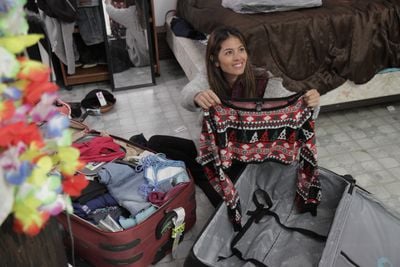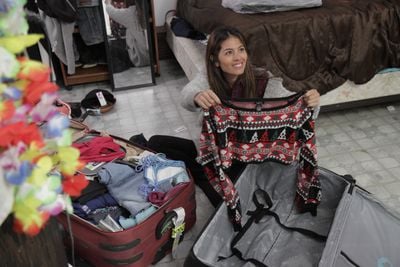 Fans of 90 Day Fiancé and Corey himself were both shocked when Corey arrived at the airport in Ecuador. Evelin was nowhere to be seen. In fact, Evelin decided she wasn't going to pick up Corey at all. Evelin told Corey to take a bus to her village, telling him, "You're a big man, and you can come all the way here."
Evelin made it clear that she wanted to see more independence from Corey during his stay in Ecuador, as well as a level of adaptability. "In order for him to convince me to marry him, I want to see him doing things [on] his own when he is in Ecuador," said Evelin during a recent episode. 
Evelin went on to defend her decision on Instagram when 90 Day Fiancé fans attacked her for her choice. "Don't be worry about Corey, he surely got a good welcome," posted Evelin on Instagram. "Reasons may or may not be on the next episode. If they are not I'll probably explain later, for now keep watching and enjoy the show. Much love," added the 90 Day Fiancé star.