'90 Day Fiancé: The Other Way': What Happens When Ariela's Dad Meets Biniyam in Ethiopia?
Ariela gave birth to her newborn, Aviel, earlier than expected. So her parents were unable to make it for her delivery. But on the latest episode of 90 Day Fiancé: The Other Way, Ariela's mom, Janice, and dad, Fred, flew in to finally meet Biniyam and their new grandson.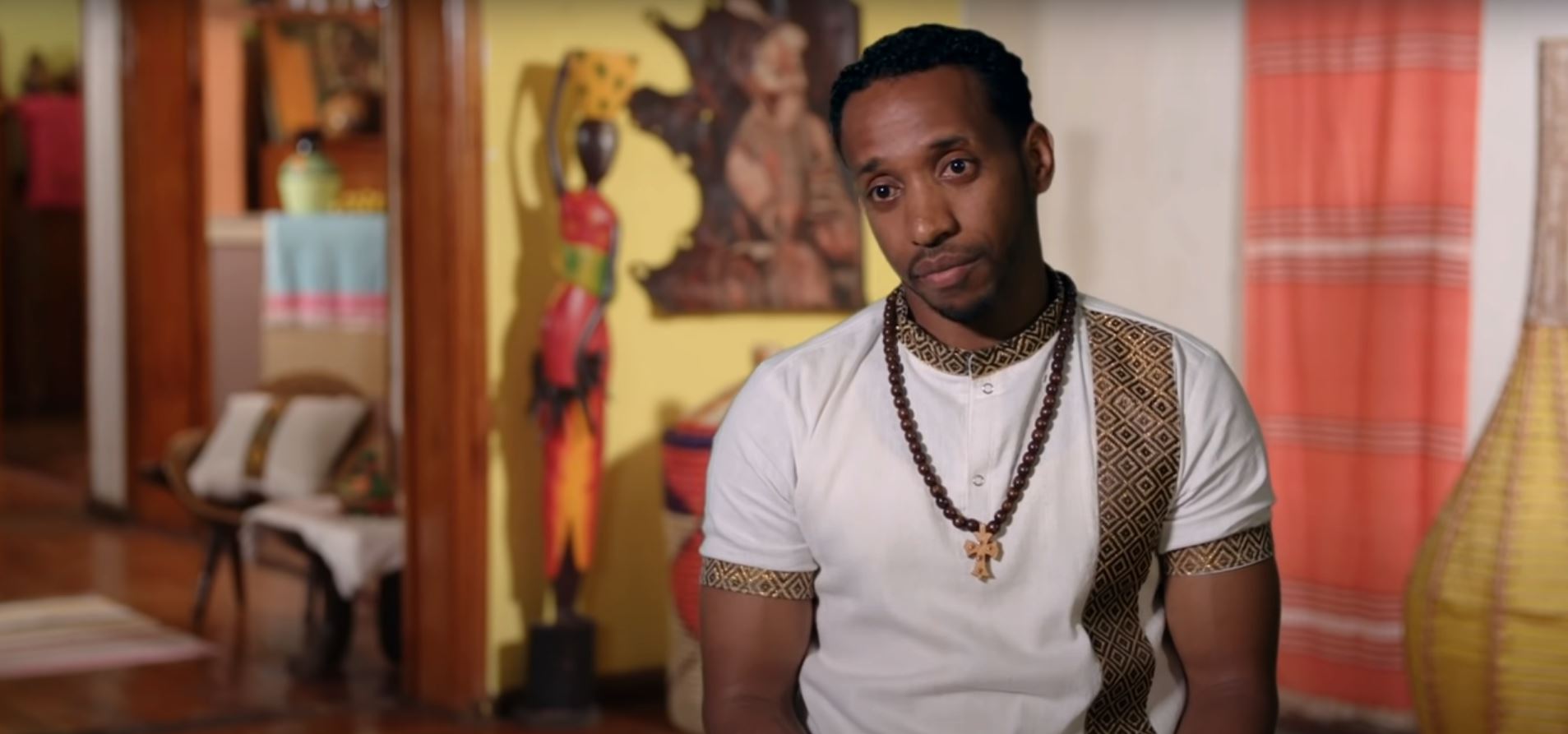 Ariela's mom met Biniyam earlier this season on '90 Day Fiancé: The Other Way'
When Ariela flew to Ethiopia on this season on 90 Day Fiancé: The Other Way, she was accompanied by her mother. Janice flew to Africa to make sure Ariela had a safe place to stay and deliver the baby, but also because she wanted to meet Biniyam.
At first, Janice was a little taken back by dilapidated apartments Biniyam picked out for her daughter. But after seeing how much he loved her, she gave him her blessing. "He's very good to you, which really makes me happy," Janice told Ariela.
RELATED: '90 Day Fiancé': Ariela Responds To Biniyam's 'Stupid' Comment About Her C-Section
Janice went back to America with plans to return to Ethiopia with her husband. The couple hoped to make it back in time for Ariela's delivery but missed it due to her emergency c-section.
Biniyam is nervous to meet Fred
Biniyam won Janice over during her trip to Ethiopia. But he's been nervous about meeting Fred. And on a recent episode of 90 Day Fiancé: The Other Way, the reality star revealed why he's so worried.
"Ariela has told me a lot about her father," Biniyam told producers. "Her father is a doctor and wealthy, so I am anxious to meet him — I'm so scared. I'm so nervous because I want Ari's family and her to have a good impression of me. I want them to feel happy that Ari and Avi live here with me here in Ethiopia."
Ariela, who was upset with Biniyam for signing up to work on the night her parents arrive, was also nervous about the impression he'd leave on her dad. "While I wait in the lobby of the hotel where my parents will be staying, Bini's going to go meet them at the airport," she said in a confessional. "It's nerve-racking to me that my parents are going to be here any minute and Bini and I are not in a good place. It doesn't bode well for the rest of their trip."
Ariela's dad arrives in Ethiopia on '90 Day Fiancé: The Other Way'
While Ariela waited in the hotel lobby, Biniyam went to pick her parents at the airport. Janice hugged Biniyam and congratulated him on becoming a dad. And when she noticed Biniyam addressing Fred as "Dr. Weinberg," she asked her husband to "change" it.
"If you continue to do that, you're going to make me uncomfortable," Fred said after Biniyam admitted he was calling him "Dr. Weinberg" out of respect.
Biniyam suggested he could call Fred dad, to which the good doctor replied, "I become dad, right? Okay, I'm dad, then."
"Welcome to Ethiopia, dad," Biniyam said. "And my mom, my sweet mom."
More of the Weibergs' trip will be seen as this season of 90 Day Fiancé: The Other Way continues. New episodes air Sunday nights on TLC.