'90 Day Fiancé: The Other Way': Why Ariela Is Nervous About Biniyam Meeting Her Dad
Ariela and her boyfriend, Biniyam, geared up for a family reunion on a recent episode of 90 Day Fiancé: The Other Way. But just before her parents arrived in Ethiopia to meet their new grandson, Ariela expressed worry and concern over Biniyam meeting her father.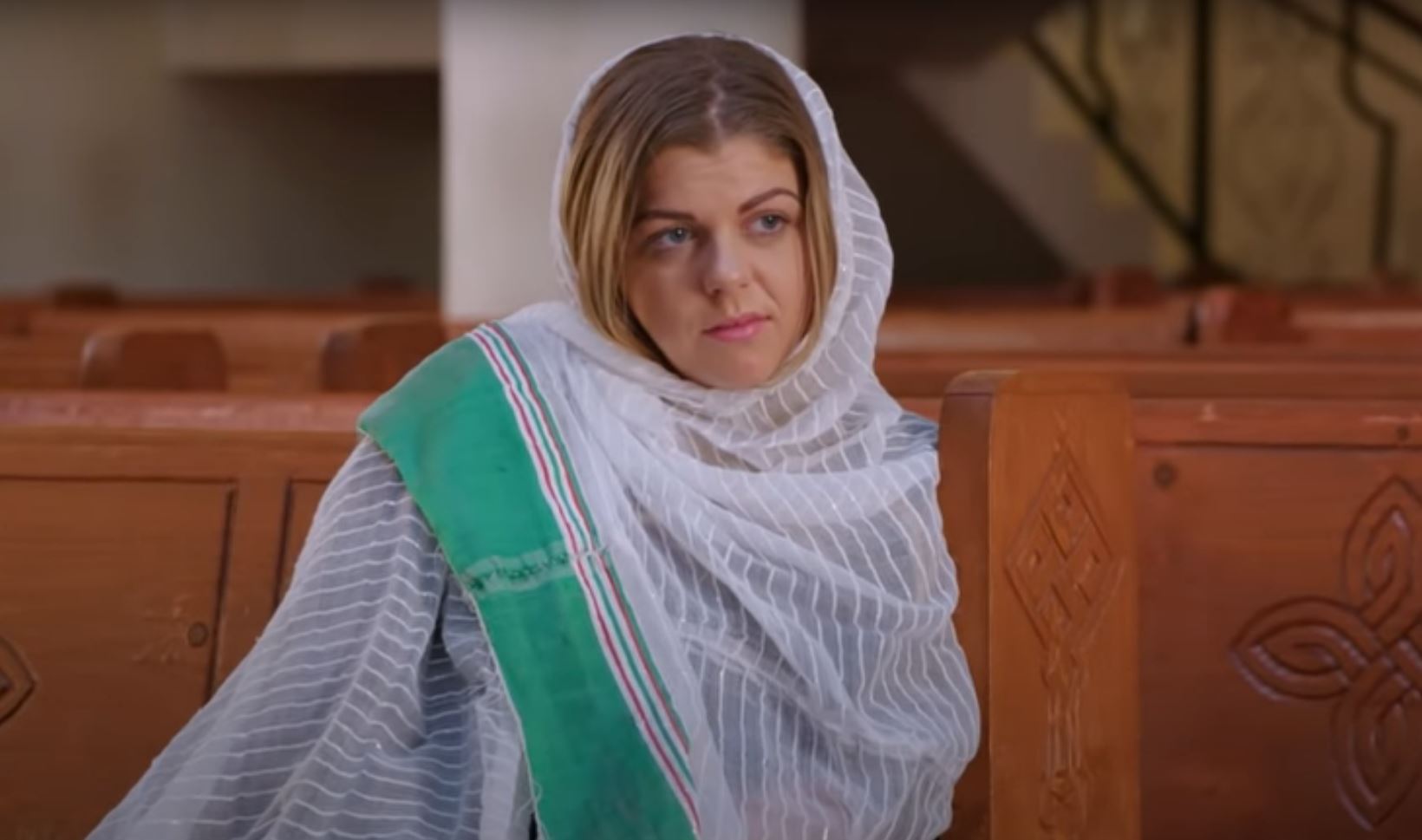 Ariela's parents live in New Jersey
Earlier this season on 90 Day Fiancé: The Other Way, Ariela introduced viewers to her family, including her mother and father, Janice and Dr. Fred Weinberg. Before moving to Ethiopia for her baby's delivery, Ariela worked in her dad's cardiology practice in Princeton, New Jersey.
Ariela's family was understandably worried about her decision to move to Africa. And when they shared their concern over what faith she would raise her son — they are Jewish, and Biniyam is Ethiopian Orthodox Christian — Ariela admitted she felt Biniyam's beliefs were a little too superstitious for her to adopt.
RELATED: '90 Day Fiancé: The Other Way': Ariela and Biniyam Come to an Agreement About Their Baby's Name and Baptism
"Couldn't you have found a nice Jewish boy from Brooklyn, instead of an Ethiopian?" her father asked.
But despite her family's reluctance, Ariela insisted she loved Biniyam. And she said she felt like she was making the right decision for her and her baby.
Ariela's mom met Biniyam on an earlier episode of 90 Day Fiancé
Ariela flew to Ethiopia with her mom just weeks before her due date. Janice wanted to make sure her daughter had a comfortable place to live and had access to adequate medical care for the delivery.
But despite her concern for the dilapidated apartments Biniyam picked out, Janice was content, knowing he cared for her daughter. "He's very good to you, which really makes me happy," she told Ariela.
But she also gave her daughter an out. "If you have any second thoughts about having the baby here, don't be embarrassed," she added. "Just call me, and I'll send you a ticket. You might start having, like, cold feet, and it's OK."
Why the '90 Day Fiancé' star is nervous for Biniyam to meet her dad
Janice left Ethiopia with plans to come back with Fred in time for the delivery. But Ariela ended up giving birth a few weeks early via emergency c-section. The couple decided to fly in as planned and were excited to meet their new grandson.
But the day before the Weinbergs arrived, Biniyam revealed he would leave for work after picking them up from the airport. Ariela was furious, and she admitted this didn't help the nervousness she felt over Biniyam meeting her dad.
"While I wait in the lobby of the hotel where my parents will be staying, Bini's going to go meet them at the airport," she told producers. "It's nerve-racking to me that my parents are going to be here any minute, and Bini and I are not in a good place. It doesn't bode well for the rest of their trip."
Fans will get to see more of the Weinbergs' trip to Ethiopia as this season of 90 Day Fiancé: The Other Way continues. New episodes air Sundays on TLC.