'90 Day Fiancé: The Other Way': Why Binyam's Sisters Think Ariela's Baby Will 'Go to Hell'
Ariela Danielle and Biniyam Shibre are in Ethiopia getting ready to welcome their baby on this season of 90 Day Fiancé: The Other Way. But in a sneak peek, after Ariela's unexpected c-section, Biniyam's sisters suggest her baby will go to hell if she doesn't comply with their religious traditions.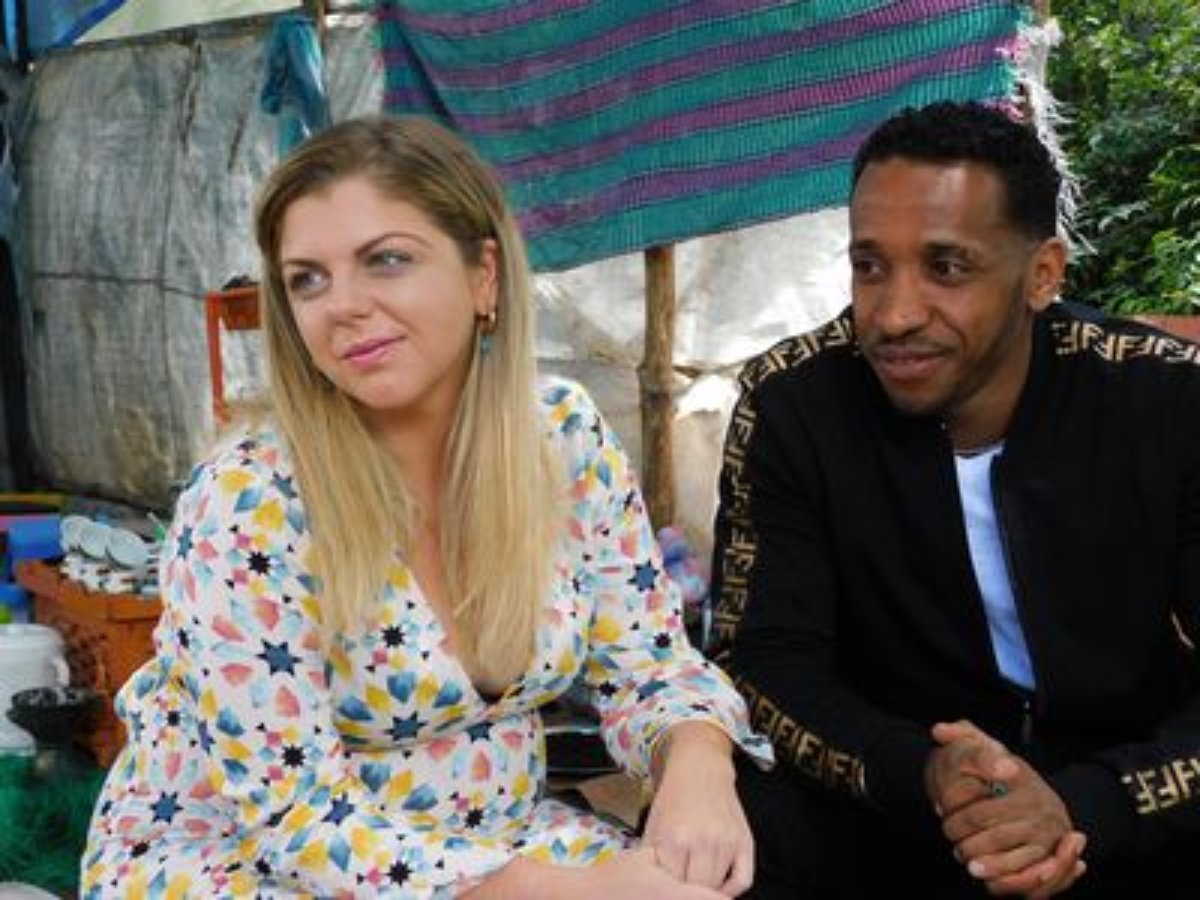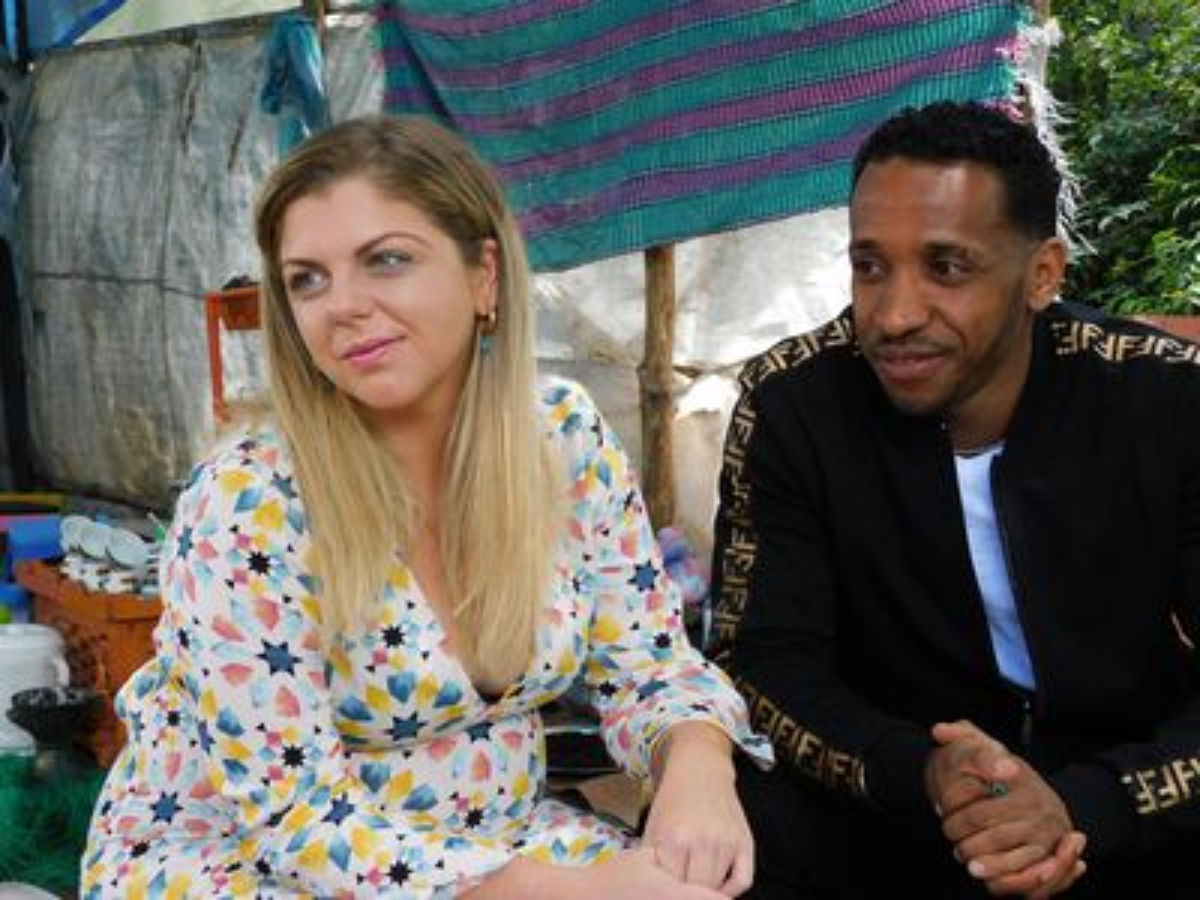 Biniyam and Ariela are in an awkward situation on '90 Day Fiancé: The Other Way' 
Ariela has been hesitant about giving birth in Ethiopia, but she traveled there just so Biniyam could be part of the delivery. While her mom Janice was there with her, Ariela seemed to be happy and optimistic. But as soon as Janice left, things started going downhill. 
As seen on a recent episode of 90 Day Fiancé: The Other Way, Janice leaves for America with plans to come back with Ariela's dad in a few weeks. But just after dropping her mom off at the airport, Ariela questions her commitment to staying with Biniyam.
"We have a lot of things to talk about and to discuss," she tells him. "I feel lost, like all the time when we're together. I'm just stressed out. I'm having a baby in like 10 weeks. I don't have any friends here. My mom left. I feel like stuck here — I don't know, I'm not looking forward to being alone with you, I'm not happy about it."
The '90 Day Fiancé: The Other Way' sneak peek reveals Ariela has an emergency c-section
90 Day Fiancé: The Other Way is going on a short hiatus, and will return in October. But a sneak peek for the upcoming episodes reveals that Ariela visited the hospital only to be told she needed to have an emergency c-section immediately. 
"You are going to deliver by cesarean section," a doctor says to Ariela in the clip. "We will not wait."
When Ariela asks when the delivery would have to take place, the doctor tells her it must be done right away. Then, Ariela is seen on a hospital bed, crying and yelling, "I'm not ready."
It's unclear why the emergency c-section was needed. But it must have been hard for Ariela to go through the procedure so suddenly, especially since she expected her parents to be there for the delivery. 
Biniyam's sisters give Ariela a hard time about the baby
In another sneak peek clip 90 Day Fiancé: The Other Way, Ariela is traveling in a vehicle with Biniyam and his sisters. She is wrapped in a shawl and seems to be nursing her newborn.
But Biniyam's sisters seem to be harassing her about their religious traditions. And they go so far as to suggest her baby will go to hell if she doesn't baptize it. 
"If you don't baptize, the baby goes to hell," Biniyam's sister harshly says to Ariela.
"You're gonna let your sisters talk to me like this?" Ariela turns to Biniyam, who remains quiet.
Biniyam's other sister chimes in and suggests Ariela is acting like Biniyam's first wife, who also left him after having a baby. "You act like his ex now, I swear," she yells.
In a previous episode, when Ariela indicated she doesn't identify as Christian, Biniyam's priest told them their baby couldn't be baptized until it suckled "from a Christian breast." The reality star clearly stated that she doesn't believe in the concept of hell, which is why she likely pushes back at Biniyam's sisters' suggestion of a baptism.
As of now, Ariela and Biniyam remain tight-lipped about their current relationship status on social media. So fans will just have to wait to see how Ariela handles her delivery and Biniyam's family drama when 90 Day Fiancé: The Other Way returns on Oct. 11.