'90 Day Fiancé: The Other Way': Yazan's Ready to Marry Brittany and Says She Doesn't Need to Convert
Yazan Abo Horaira and his familly have been pressuring Brittany Banks to convert to their religion since the beginning of this season of 90 Day Fiancé: The Other Way. But on her latest trip to Jordan, Yazan backed off, and insisted he could still marry Brittany if she didn't convert.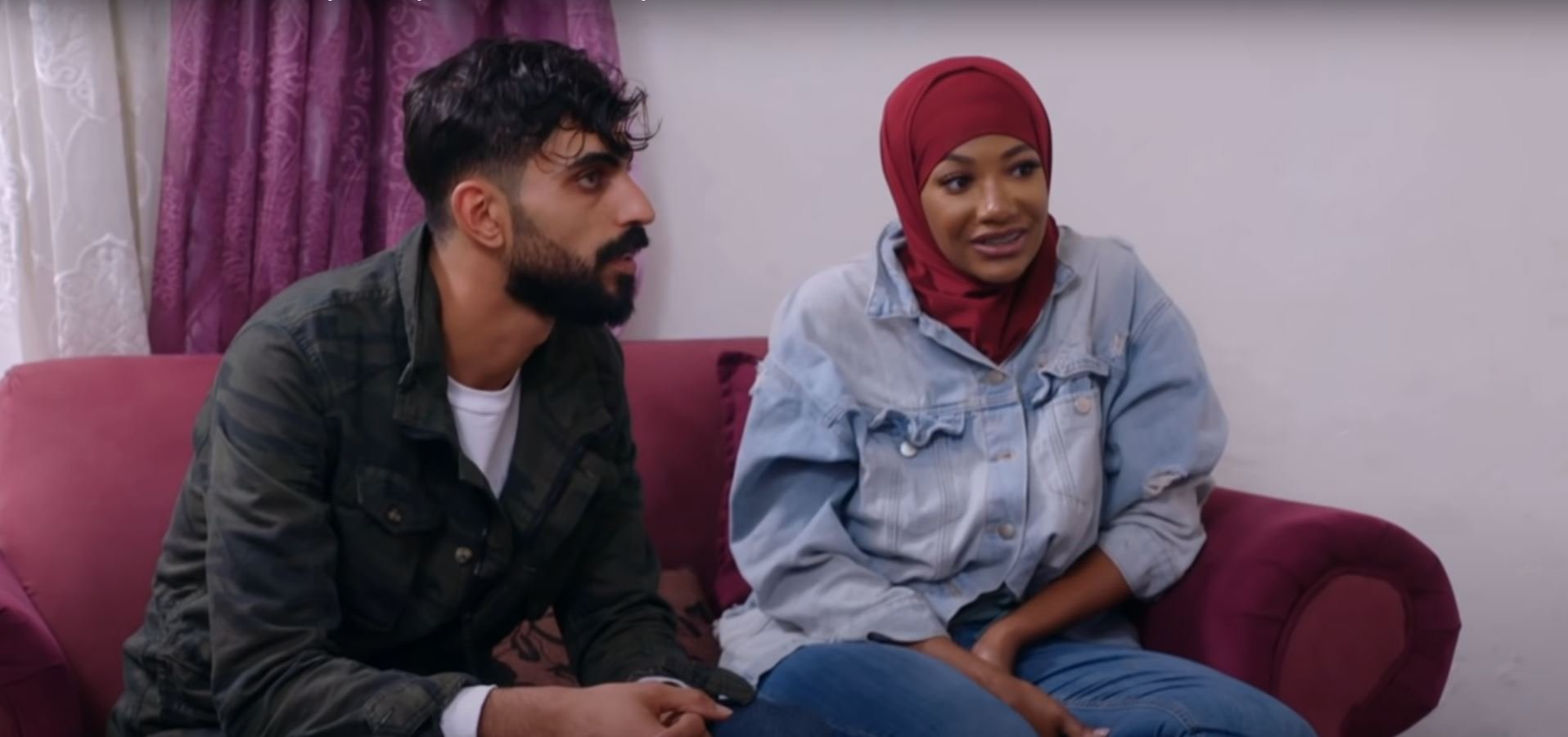 Yazan repeatedly asked Brittany to convert to Islam
As seen on earlier episodes of 90 Day Fiancé: The Other Way, Yazan expected Brittany to adopt his culture and religion when she moved to Jordan. His parents were unhappy with her American lifestyle, and insisted she convert and marry Yazan right away.
But after realizing Brittany wasn't interested in conforming to their ideals, Yazan's family shunned him. And his father went as far as threatening to kill him.
"He did that because he is worried about the rest of the family," Yazan told producers when talking about his father's threat. "I come from a very conservative family, and if I disgrace them, they will disown me, or they might kill me."
He might only be doing it to appease his family
Brittany has suggested that Yazan doesn't mind her lifestyle and culture, but he pushes her to change because of his family's pressure. "He accepted me for who I was from day one because he always followed my Instagram and he was liking and commenting on those posts, so he must have not had a problem with it," she told ET this summer. "He must have loved it and it seems like that's what he was looking for."
And as far as converting to Islam, Brittany doesn't believe she should do it because she's being forced to. "I'm not gonna convert to any religion for anybody," she told the outlet. "I don't think that's a good idea for anybody. If you do it, it should be for God, not for a man."
And it looks like Brittany might be right about Yazan flip-flopping because of his family. During a recent episode of 90 Day Fiancé: The Other Way, Yazan tried to convince his brother, Obaida, that Brittany would convert and adopt their culture.
"When she converts to Islam and takes my path, she is going to lose her job, she might lose some of her friends, she's going to stay here with me in Jordan," Yazan suggested. "She's going to lose many things."
"When I come to an agreement with her and show her how much I sacrificed, I would tell her, 'You should sacrifice just as I did,'" he added. "She should give up her previous life, as I have given up mine, and her and I would start a new life."
Yazan now claims he can marry Brittany without her converting
In the latest episode of 90 Day Fiancé: The Other Way, Brittany is back in Jordan with Yazan. After losing his job and family, Yazan iis living on his own, and ready to get married. He tells Brittany that he no longer expects her to convert to Islam. But he also gives her a one-month deadline to get married.
"I cannot have a girlfriend, babe," he told her. "I cannot make my God like angry at me. Like, we must marriage."
Brittany seemed relieved to hear Yazan give up the demand for her to convert. But she said the idea of getting married so soon added a whole new type of pressure.
"It's nice to hear that he's fine with me not converting, but a part of me inside is boiling," she told producers. "I don't like that he's giving me a month to marry him. There are so many other things that we haven't even addressed yet. I think I just have to, like, think about it because it's just so soon, and I'm scared."
Fans will get to see how their relationship plays out as the season continues. New episodes of 90 Day Fiancé: The Other Way air Sundays on TLC.