'90 Day Fiancé': The Real Reason Larissa Dos Santos Lima Has Not Been Deported Yet
90 Day Fiancé: Happily Ever After? Star Larissa Dos Santos Lima was on the verge of being deported when she got approved for "employment authorization." The permit allows Larissa to remain in the United States even though her marriage to Colt Johnson ended in divorce. While Larissa has avoided deportation for the moment, what does the reality star do for a living?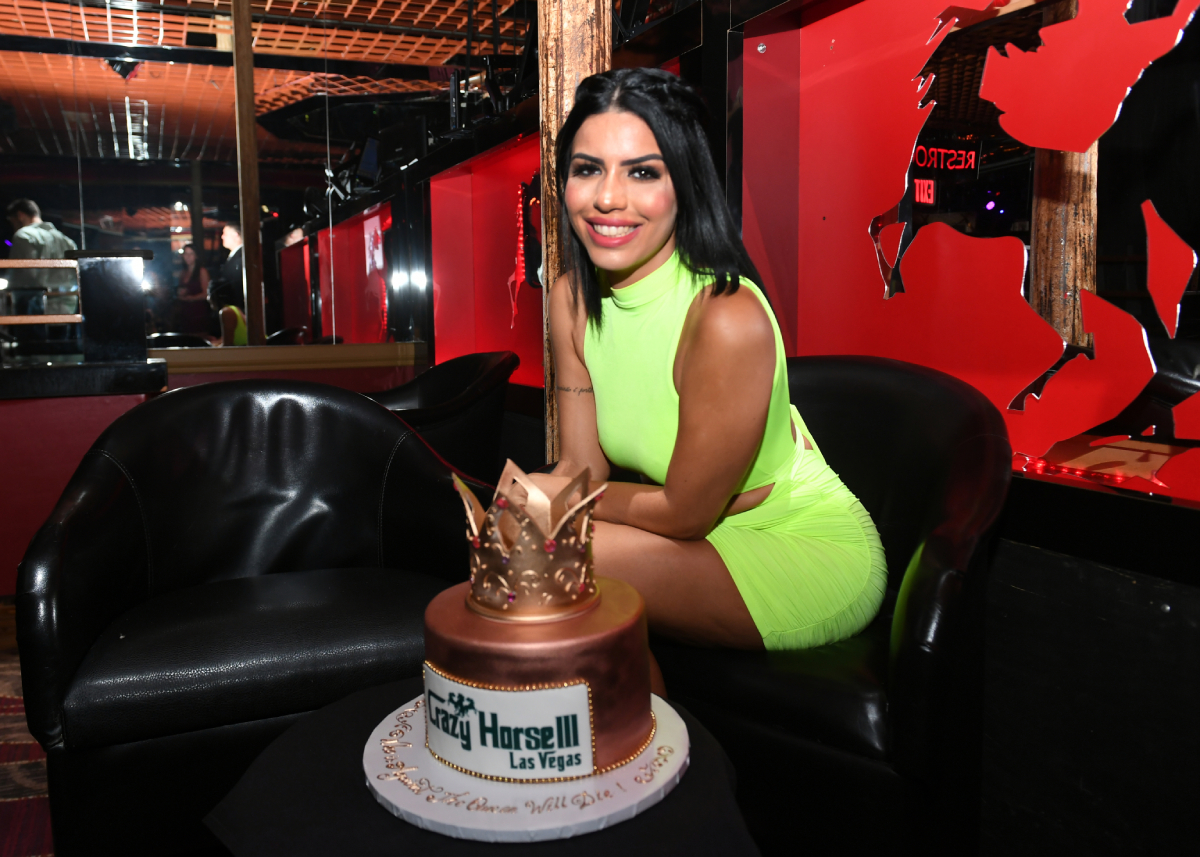 How does the '90 Day Fiancé' star afford multiple plastic surgeries?
After ending her relationship with Colt back in January, Larissa revealed that she only had $38 in her account and nowhere to call home. Luckily, her friend, Carmen Nys, allowed her to stay at her house until she got back on her feet.
Although Larissa barely had any money, the 90 Day Fiancé: Happily Ever After? star found a way to pay for a slew of plastic surgeries. She paid for many of these procedures through endorsement deals, but not all of them.
This left many viewers asking how Larissa could afford to dish out over $22,000 for cosmetic surgery, especially considering how TLC doesn't pay that much to appear on 90 Day Fiancé.
Over the past few months, Larissa has gotten work done on her nose, butt, chin, jawline, and cheeks. She also received gum injections to improve her smile, though her "favorite thing" about her new look is her nose.
"I did some hyaluronic acid in my nose," she stated in a recent episode, adding that the procedure was done "to make it more straight."
Larissa has plans for additional surgeries, including a tummy tuck. After the next round of transformations, however, she assured 90 Day Fiancé fans that she "will be 200 times done" and "100 percent happy" with her look.
What does Larissa do for a living?
Plastic surgery isn't cheap and it turns out Larissa has found a way to make money to pay for her expensive procedures. According to The Hollywood Gossip, the 90 Day Fiancé star recently revealed that she makes money on the website, Cameo.
"I have employment authorization and I do my Cameos online," she stated. "So, I can afford those procedures."
Larissa noted that she doesn't get everything completed at once, which allows her time to save up for the next surgery. Although she admitted that it is "a slow process," she has been able to get a lot done since fans last saw her.
The reality star went on to reveal that working inside a mall is actually her dream job. She also stated that she is thinking about moving away from Las Vegas and is open to finding work in another state.
Larissa then thanked her 90 Day Fiancé fans on Cameo for being "very kind" and allowing her to live her dream. For those who don't know, Cameo is a website where celebrities and reality stars send fans personalized video messages in exchange for money.
While her "employment authorization" for Cameo has allowed her to remain in the US, fans are still wondering if there is a chance that Larissa could get deported back to Brazil.
This is why the '90 Day Fiancé' star has not been deported
Unfortunately, Larissa has several things going against her when it comes to being deported. For starters, Colt withdrew the affidavit of support he signed when Larissa applied for her K-1 visa. The document is a show of financial support and plays a big role in her staying in the US.
Larissa and Colt's marriage didn't last long. Their constant fighting came to a head and she was charged with three separate counts of domestic violence. Larissa served community service to lessen the charges.
But the aftermath has left Larissa seemingly in constant fear of being forced to leave the country.
"Colt canceled my Affidavit of Support, he canceled my green card," Larissa said on the show. "[This] means that I have to find another way to stay here. I have no idea what's going to happen to me, and I'm very scared to be arrested again and be deported forever."
The good news is that it would likely take years for the government to finish the deportation process, which gives Larissa plenty of time to find a new man in America.
New episodes of air 90 Day Fiancé: Happily Ever After? Sunday nights on TLC.