'90 Day Fiance': The Reason Geoffrey Paschel Couldn't Be With Varya Even If He Wanted to
Geoffrey Paschel is having a hard time making his mind up on 90 Day Fiance: Before the 90 Days. When he first went over to Russia, he had one goal in mind, get engaged to Varya Malina. But when she told him that she wasn't ready to get engaged after such a short time, he flew back home and began dating someone else almost immediately. On the May 17 episode, Malina flew to America to surprise Paschel and found him with another woman in his home.
In the next few episodes, Paschel will have to choose who he wants, Malina or his new girlfriend, Mary. But, even if he does choose Varya, he may not be able to be with her anyway.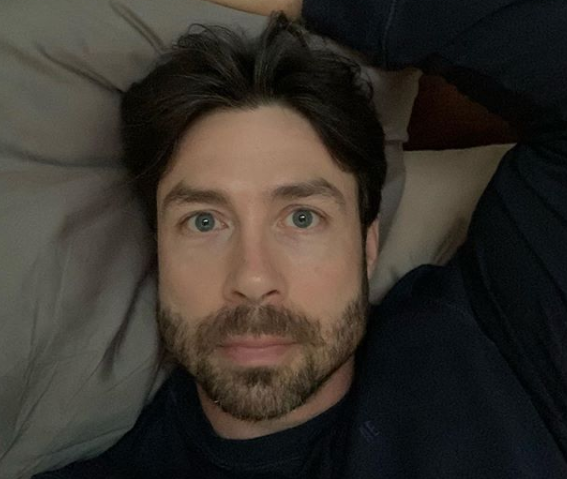 RELATED: '90 Day Fiance': This Cast Member Just Got Arrested on Kidnapping Charges
Geoffrey and Varya's breakup
Paschel proposed to Malina while on his trip in Russia. Malina, who had just learned about Paschel's criminal past, decided that she was not ready to get married just yet. When Malina turned him down, Paschel called it quits for good and went home and began dating his old flame.
"I want to find happiness and I want somebody to find that happiness with me," he said in a confessional. "I really do see a future with Mary so I'm hoping the closer I get with her, I'll naturally start forgetting these feelings I had with Varya."
Mary and Paschel made things official and Paschel promised her that he was done with Varya. Unfortunately for Mary, Malina then showed up at Paschel's house. Now, Paschel must choose between the two women.
Geoffrey may not be able to bring Varya to the United States
If Malina had accepted Paschel's proposal, then the next step would have been to apply for the K-1 visa to get her over to the United States. But in order to get approved for the visa, Malina would have had to have a good sponsor. Paschel would be a less than stellar choice for a sponsor.
RELATED: '90 Day Fiancé' Fans Start Petition to Remove Geoffrey Paschel From Show
People applying for these types of visas must submit their entire criminal background to the government, including charges for domestic violence, sexual assault, child abuse and neglect, dating violence, elder abuse, stalking, homicide, rape, abusive sexual contact, and kidnapping.
Paschel has been accused of a number of those crimes. On Jan. 17, he appeared in court on charges of kidnapping, domestic assault, vandalism, and interference with emergency calls.
Given his criminal history, Paschel isn't exactly in a good position to sponsor anyone coming to the U.S., and given that he has children who live in America, he probably wouldn't want to move to Russia anytime soon, so a relationship between him and Malina would be hard.
Is Geoffrey over Varya?
Paschel has been very active on social media since the show started airing and he recently made a post about Malina and how he shut off his feelings for her.
RELATED: '90 Day Fiance: One Couple Calls It Quits for Good, While Others Hang on by Threads
"My survival depends on what I allow to affect me and what I deflect," he wrote. "Of course, I can initially react to situations with visible emotions, but then am quickly reminded that I only control my own actions. Why fuel stress caused by actions of others? This gives others control of your life—such a vulnerable place to be. When I accepted the fact that there was no longer a future with Varya, I chose to be resilient. I turned off my emotions, checked out mentally, and left."
So, it doesn't look like Paschel is missing Malina too much.