'90 Day Fiancé': This Is the Real Reason Geoffrey Paschel Had To Cancel His Tell-All With Varya
'90 Day Fiancé: Before the 90 Days' star Geoffrey Paschel recently revealed that he canceled his planned tell-all, and TLC may be the reason why.
90 Day Fiancé: Before the 90 Days fans are once again frustrated with Geoffrey Paschel. After getting himself booted from the season 4 tell-all of 90 Day Fiancé: Before the 90 Days, Geoffrey promised to release his own tell-all about where things stand between him, Varya, and Mary. But in a recent statement, Geoffrey announced that he will not air the tell-all after all, leaving fans to wonder what is really going on behind the scenes. Turns out there was a really good reason why Geoffrey couldn't release his own tell-all about the show.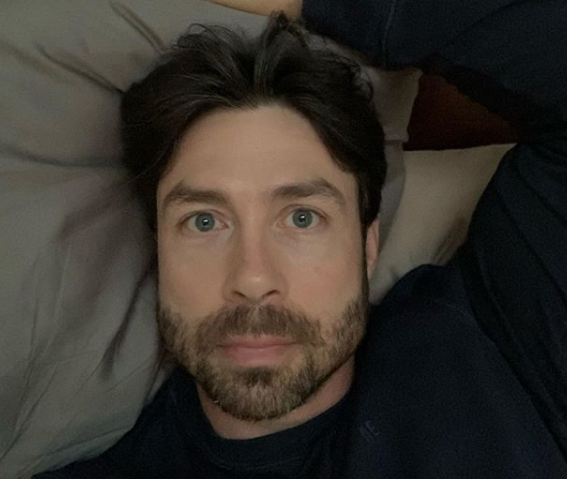 TLC ditches Geoffrey ahead of the '90 Day Fiancé: Before the 90 Days' tell-all
Geoffrey became a polarizing figure in season 4 of 90 Day Fiancé: Before the 90 Days when he sparked up a romance with Mary shortly after Varya rejected his proposal in Russia. Some fans did not appreciate how Geoffrey moved on without telling Varya, who showed up at his door later in the season to give him a second shot.
Other viewers thought that Geoffrey faked his romance with Mary just to make his story more interesting on the show. But what really got fans asking for his removal was when viewers discovered that he is currently facing charges of domestic abuse.
As 90 Day Fiancé fans are well aware, Geoffrey's former girlfriend pressed assault charges on him last summer. Although he remains adamant that he is innocent of the charges, she is not the first person to accuse him of abuse.
In light of his questionable history, TLC decided against inviting him to the tell-all, which was filmed remotely due to the coronavirus pandemic. But that didn't stop Geoffrey from promising to release his own tell-all without the network's blessing.
Geoffrey opens up about his assault charges
In a recent interview, the 90 Day Fiancé star opened up about the charges that are pending against him. The reality star claims that the police wanted to drop the charges after his arrest but his ex-girlfriend pushed the issue.
In an apparent plea deal, her lawyers told Geoffrey that they wouldn't ask for any punishment if he pleaded guilty, a move that would have put domestic assault permanently on his record. Instead of agreeing to the deal, Geoffrey told them that they can "do whatever the hell" they want and revealed that he is "not accepting anything other than a full exoneration."
Geoffrey went on to explain how he believes TLC "bowed down" to a small group of outraged 90 Day Fiancé fans by not inviting him to the tell-all. Although he acknowledged that times have changed, he doesn't think the network made the right decision.
With that in mind, Geoffrey announced his plans to film a tell-all. Geoffrey completed the special with the help of Domenick Nati and was even able to get Mary and Varya to take part in the interview.
"I'm gonna release my own Tell-All on my YouTube channel. So subscribe. And I'm gonna let it all be known there. And we'll dish out. We're gonna have several people on, too, to explain a lot of the situations," he shared.
After promising the tell-all, Geoffrey recently announced that his "plans have changed" and that he will not post the video on YouTube after all.
This is why Geoffrey canceled his '90 Day Fiancé' tell-all with Varya
Taking to Instagram, Geoffrey said that there might come a day when he releases the tell-all, but it would only be for "s**ts and giggles." He then assured his followers that TLC has not fired him from the franchise and revealed that he is still under contract with the network.
Geoffrey then seemingly teased that his time on 90 Day Fiancé might not be over just yet. After asking fans to have patience, he stated that "it will be worth it."
The fact that Geoffrey is still under contract with TLC is likely the reason he did not release the tell-all. The entire cast signs a non-disclosure agreement (NDA) before appearing in front of the cameras. This agreement prohibits them from participating in interviews about their time one the show for a certain period.
TLC has not said anything about Geoffrey's tell-all or his future on 90 Day Fiancé franchise.