'90 Day Fiancé ': This Is Why Tim Clarkson Was Arrested
Last night on '90 Day Fiancé: The Other Way,; we were introduced to couple Tim Clarkson and Melyza. Now, Clarkson's past arrests are coming out.
90 Day Fiancé: The Other Way has already been bringing the drama. We are only a few episodes into season 2 and some couples are already headed for disaster. On the June 29 episode of the show, we were introduced to a new couple, Tim Clarkson and Melyza. The two met and fell in love while Melyza was working as an Au Pair in Iowa. But before that, Clarkson had some run-ins with the law.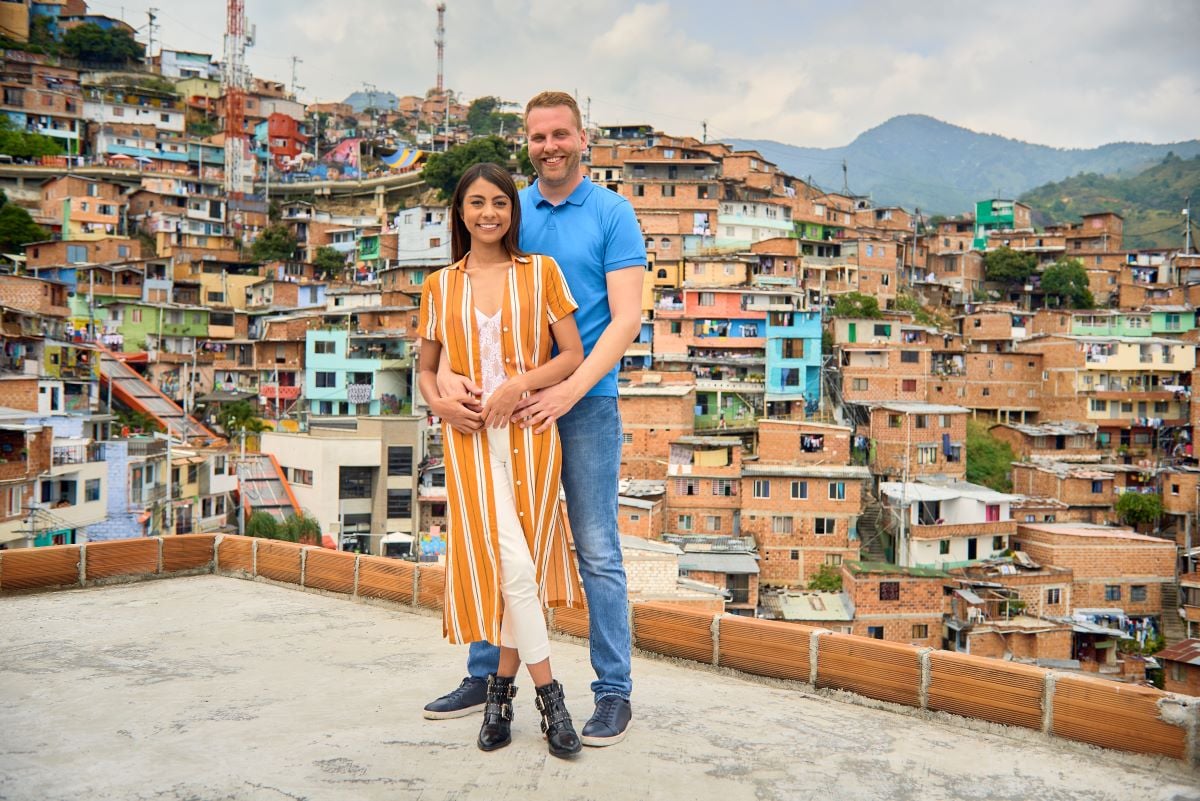 Tim and Melyza's relationship
Clarkson and Meylza met when they were both living in Iowa. Clarkson never thought Melyza would go for him.
"You know, I honestly think what made her give me a chance in the very beginning was just that I'm genuine, you know?" Clarkson told Entertainment Tonight. "I'm goofy as h*ll. And I've really learned to embrace that and accept that about myself. … I think it was just the goofiness and the fact that she was able to see that I was trying and I was being goofy because I don't have any game. I just have the genuine aspect of my personality. … I broke her down eventually."
Shortly after they began dating, Melyza got a job offer in another state so they decided to do long distance. Unfortunately, during the time that they were separated, Clarkson cheated.
"Last year the distance between me and Melyza at that time was very difficult. I felt lonely and the girl I ultimately cheated with was a coworker…It got to a point where we did have a full-out intimate sexual encounter," he told the cameras.
Because of the infidelity, Meylza decided that she didn't want to move to America. Instead, Clarkson will be moving to Colombia to be with her.
"You know, every relationship has their trials and tribulations and we're no different," he told the outlet. "And there's just been certain things that have transpired over our relationship that have been … made her more hesitant with moving to the United States permanently. So… [moving to the U.S. is] not completely off her radar, but it's just been based on what we've been through in our relationship. It's kind of made us reevaluate where we are gonna be together. And I've never had an issue thinking about moving to Colombia at all."
What did Tim get arrested for?
Before Clarkson and Melyza met, Clarkson had a few run-ins with the police. On Jan. 3, 2015, Clarkson was arrested for a DUI. According to documents obtained by In Touch, this was his first offense. The officer initially pulled Clarkson offer for an expired tag but once he got to the vehicle, he noticed Clarkson had "bloodshot watery eyes and a strong odor of ingested alcohol." Clarkson was then given a preliminary breath test which determined that he had a BAC of over .08.
He spent a few hours in jail before being released. In April of 2015, he pled guilty and was made to complete a Drunk Driving School certificate program at Kirkwood Community College.
90 Day Fiancé: The Other Way airs on Mondays on TLC at 9 p.m. ET.