'90 Day Fiancé': Tiffany Franco Explains What Happened to Daniel's Father
'90 Day Fiancé' star Tiffany Franco shares a daughter with Ronald Smith, but has a son, Daniel, from a previous marriage. Here's what happened to Daniel's dad.
90 Day Fiancé stars Tiffany and Ronald share a daughter together named Carley. But Tiffany Franco also has a son, Daniel, who makes many appearances on the show. In fact, Daniel is something of a fan-favorite for his kind nature and enthusiasm. Fans have previously wondered where Daniel's biological father is, and how he factors into Tiffany Franco's parenting situation. Franco eventually decided to reveal that Daniel's father is dead — and dished on their parenting situation as well. 
'90 Day Fiancé': Daniel's dad was killed stopping an altercation
90 Day Fiancé star Tiffany Franco took to her Instagram account to explain to fans the situation with Daniel's father, Roger. The post has since been deleted, but Starcasm captured it here. 
"Just a post so that everyone can see Daniel's biological father. He was a good person with an amazing heart and so many people who loved him, myself included. He gave me the greatest gift, my son," Tiffany Franco wrote. 
"Roger was not involved in Daniel's life but asked me about him. He never disappeared from our life, he was just never ready to be a dad. We never planned to have a child but it happened I was ready to face it as unprepared as I was, he was never prepared and I accepted that," she added. 
"I never said one negative thing to Daniel about him, I made sure Daniel knew his biological dad was a good kind person." 
"Roger passed away in October 2018 he was trying to break up a fight between two people at his workplace and was shot in the head. It is a hard reality to face, but it happened. He left this earth with honor doing something selfless. We loved him, we love him. He is always with us. We love you Roger, we love u butta," Tiffany concluded.
Tiffany Franco dished on him not being a part of Daniel's life
90 Day Fiancé fans were curious to hear more about Tiffany Franco and Daniel's relationship with Roger, who Franco says wasn't a part of Daniel's life in a big way.
"Not trying to sound negative or rude, but how do you get over the fact that he wasn't active in his son's life, and you're just ok with it?" asked one commenter, in part.
"To be honest it takes a lot, especially in the beginning when you feel so alone. But just to breathe and think everything happens for a reason if he isn't meant to be part of your son's life he won't be and whatever is happening it's all part of something bigger," Tiffany Franco replied.
Franco added that at the very least, she doesn't have to worry about someone who wasn't ready to be a parent trying to fulfill that role.
"Some people struggle with custody and some people struggle with other parents that might be bad influences, some people struggle with parents who might not actually be what's best for our children. I always told myself I don't have to worry about that, I will raise him the right way." 
"I had complete control over how I raised him and how I wanted him to be. And I also have the opportunity to teach him to be a better man. And just remember, we have no control over what might happen to us, but we have control over how we handle it," Tiffany concluded.
'90 Day Fiancé': Ronald Smith appears to threaten custody battle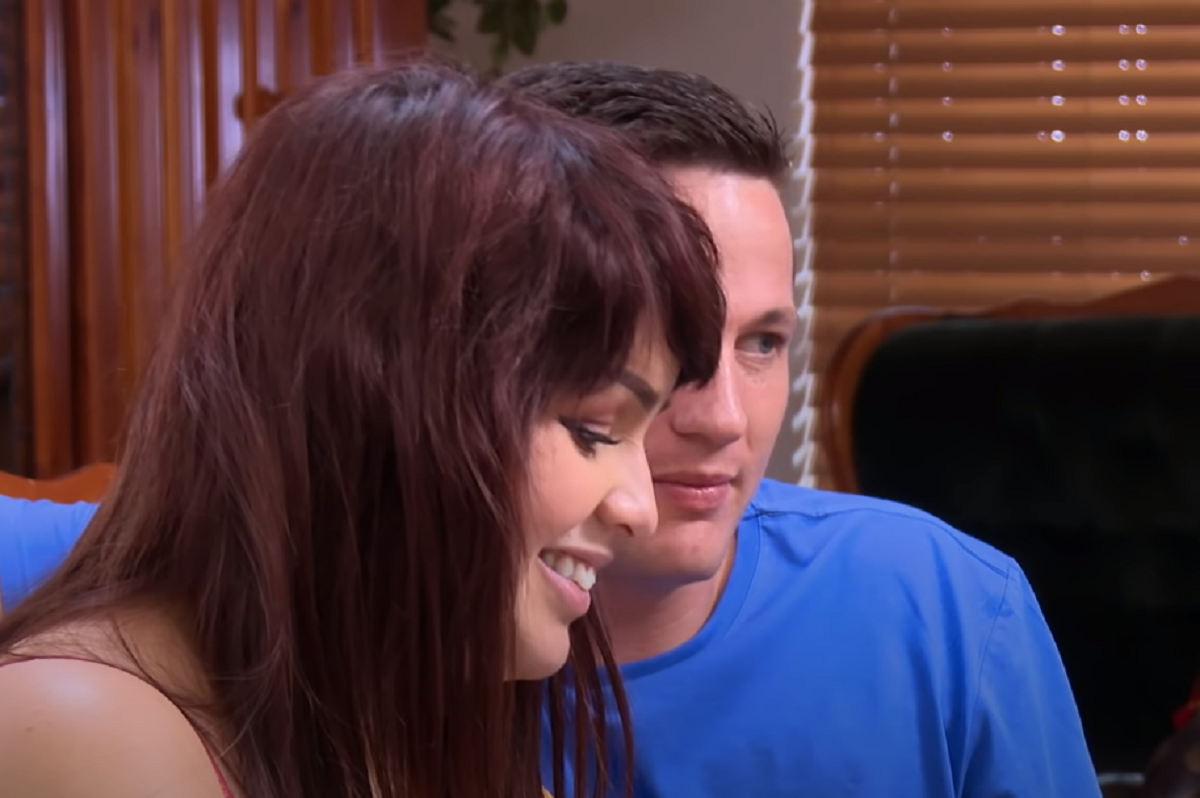 Tiffany and Ronald have been struggling to maintain their relationship on 90 Day Fiancé, and a recent episode features Ronald Smith appearing to threaten a custody battle in the future. 
"The mother has forced me enough and kept the kids away from me enough," Ronald said in part.
"'Cause this is the kids' home. They will stay here," he added. It remains to be seen if Ronald Smith will try to make good on his comments, but fans suspect that even if he tries to engage in a custody battle with Tiffany Franco, he doesn't stand a chance — especially with Daniel, who isn't his biological son.