'90 Day Fiancé': Tiffany Franco Smith and Ronald Smith Are Divorcing; Was There Cheating?
Tiffany Franco Smith and Ronald Smith of TLC's 90 Day Fiancé: The Other Way had a tumultuous relationship from the beginning.
27-year-old Tiffany moved to 29-year-old Ronald's home country of South Africa with her nine-year-old son, David, so they could get married. They also recently welcomed their own baby girl. Still, Ronald's gambling addiction, history of dishonesty, and criminal record left a dark cloud over their relationship.
The mom of two moved back to the U.S. because of safety concerns in South Africa, but the couple was working on getting Ronald into the country to be with his wife, daughter, and stepson. Tiffany said on the 90 Day Fiancé: The Other Way tell-all that his record had been cleared, making the path to a spousal visa seem all the more possible.
Now, the 90 Day Fiancé couple has announced they are going their separate ways. Both Tiffany and Ronald took to Instagram to announce their impending divorce. Cheating accusations led YouTuber Katie Joy of Without a Crystal Ball to reach out to both parties, who spilled some tea about their breakup.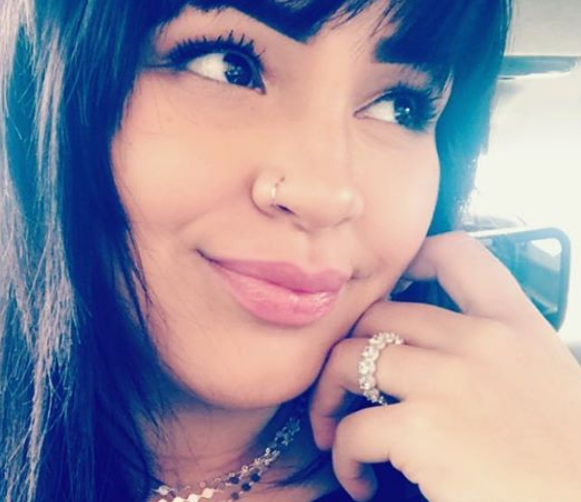 Tiffany revealed she and Ronald were separating in two Instagram posts
Tiffany, a 90 Day Fiancé fan favorite, took to her Instagram stories on Jan. 28 to announce her divorce from her South African husband.
"Unfortunately I have to announce that Ronald and I will be separating," she wrote. "I wanted to be the first to let you know rather than hiding it and putting on a façade for social media."
The makeup artist added that this decision was final and that she and Ronald wouldn't be reconciling. "Thank you guys for following our story we really love each other but some things are just irreparable," she wrote. "We both deserve much better than what we can offer at the moment."
The '90 Day Fiancé' star hinted he was 'toxic'
From there, Tiffany's comments about her broken marriage got even more intense. The 90 Day Fiancé star seemed to imply that Ronald was "toxic" and throwing around false accusations to make himself look better on social media.
"When a toxic person can no longer manipulate you they will try to manipulate the way others see you," she wrote on her Instagram stories. "Truer words have never been spoken. I wish nothing but good things for Ronald but I won't waste one more second being taken for granted and being unhappy."
She added that she was never unfaithful to Ronald. "I never cheated," she wrote, "that is what I'm assuming is an attempt at trying to make me seem like the cause of the separation but I want you all to know I really don't like putting all of this on social media but obviously I know our relationship is very public and I owe this to all of you."
The 90 Day Fiancé: The Other Way star concluded, "But that is all I will share for now. He can continue to lash out and say all the negative things he wants about me all I did was love him too much and try too hard to make things work."
Ronald pushed back against Tiffany's claims
Meanwhile, Ronald had his own story about the divorce for his Instagram followers. He wrote on his Instagram stories, shortly after Tiffany's initial comments, that he had made the decision to split on his own.
"Herewith sorry to inform you all that I have decided to leave Tiffany for certain reasons," Ronald wrote. "Thank you for following our story but unfortunately it just didn't work for me I'll be filing for divorce in [South Africa] since she isn't even registered in [the] USA. Talk about [adultery.]"
In a lengthy second Instagram story, Ronald claimed the reason he wanted to end it was Tiffany's allegedly controlling behavior and lack of trust in him. "She wants answer, I answer. She wants reports, I report. She wants location, I show location. I mean it's crazy," he wrote. "Still I was accused of lying."
The 90 Day Fiancé star claimed his American wife treated him like a "pet" instead of an equal. "She's very controlling bossy didn't really love me," he wrote. "I was a pet to her caged up because if I wanted to go somewhere it ended in [an] argument. If I want to do something I'm not allowed."
He concluded, "I might deactivate my IG and FB because won't entertain all of this anymore she got what she wanted she has my kids."
YouTuber Katie Joy of Without a Crystal Ball said Tiffany and Ronald told her about potential infidelity and trust issues
Katie Joy of the YouTube channel Without a Crystal Ball reached out to both Tiffany and Ronald on social media to get the inside scoop about their breakup.
In a new video, she revealed screenshots of their messages. Ronald told Katie Joy that Tiffany didn't actually cheat, but he felt like she was "hiding" something because she refused to register as married in the U.S. He also told Katie Joy his soon-to-be-ex was "controlling" and always convinced he was not telling the truth.
Meanwhile, Tiffany had quite a different story. She told Katie Joy that Ronald wanted to "control the narrative" and that he'd lied to her on several occasions about where he was and who he was with.
The 90 Day Fiancé star said he wouldn't "come clean" about spending time with other women, including one named Nooki. While she wasn't sure he cheated, she added that she couldn't be sure of anything at this point due to Ronald's alleged dishonesty.