'90 Day Fiancé': Tiffany Franco Smith Didn't Know She Was About to Give Birth
Tiffany Franco Smith and Ronald Smith were fan favorites on the recent season of TLC's 90 Day Fiancé: The Other Way. Franco, a 27-year-old makeup artist and single mom from Maryland, met 29-year-old Smith on a trip to his home country of South Africa. The pair fell for each other fast, but their journey to marriage was far from easy.
Smith's criminal record related to his long-term gambling addiction made the K-1 visa process difficult, and Smith struggled with his recovery during the early days of their relationship. The couple weathered a rehab stay and Franco's rocky adjustment to life in South Africa with her nine-year-old son, Daniel. They also recently welcomed a baby girl.
On the 90 Day Fiancé couple's Nov. 18 TLC special, "Tiffany & Ronald: Our Journey So Far," viewers learned more about one of the most harrowing times in Franco's life even before her tumultuous relationship with Smith. Shockingly, Franco revealed that she didn't know she was pregnant the first time (with son Daniel) until just minutes before his birth.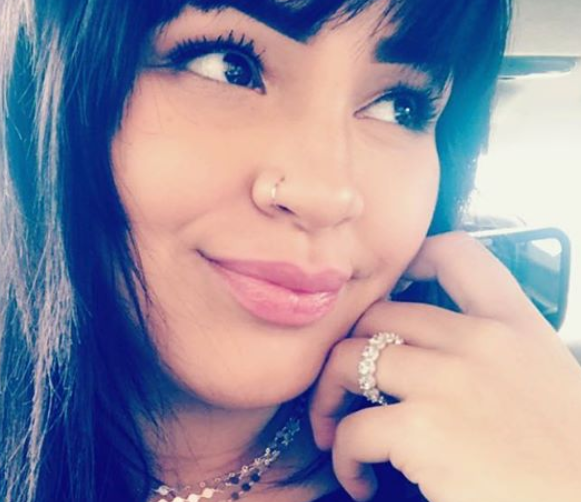 The '90 Day Fiancé' star gave birth when she was just 18
For Franco, her son Daniel's birth was a massive surprise. The 90 Day Fiancé star told TLC producers that she went to the hospital with painful cramps just a few weeks before she turned 18, and the rest was history.
"I was absolutely not planning on having a child," she said on 90 Day Fiancé, as reported by Heavy.com. "I found out 15 minutes before he was born that he was going to be born."
What's more, Franco's mother had no idea her teen daughter was sexually active, so it was a shock to the whole family.
She didn't know she was pregnant until she went into labor
Franco explained on the show that she didn't have a growing belly, cravings, nausea, weight gain, or any of the usual signs of pregnancy. Her menstrual cycle even continued as normal. So when she suddenly developed severe cramps, she was terrified and headed for the emergency room. Little did she know, she was about to become a mom.
"I went to the hospital and I was like, 'Am I dying?'" said the 90 Day Fiancé star. "So the nurse goes, 'You are 10 centimeters dilated and you need to deliver that baby now.' And I was just like, 'What?'"
Still, Franco didn't need to worry about her love for her son. The 90 Day Fiancé mom of two said she fell head over heels for the new "love of her life" immediately. "Five minutes later, Daniel was born," she said on the show. "And I just looked at his little fat, newborn baby face and I'm like, 'I love you.'"
Since then, Franco made sure that anyone she dated loved Daniel as much as she did.
Her son's father tragically passed away
Many 90 Day Fiancé fans wondered about Daniel's father, since Franco rarely mentioned him on the show. They wanted to know about how his dad felt about his son moving to South Africa when Franco married Smith, or if he was in the picture at all.
According to Pop Culture, Franco mentioned Daniel's father briefly on one 90 Day Fiancé episode. She explained that she told him he had to be "all in or all out," and her son's dad chose to be "all out."
In an Instagram Q&A in June 2019, Franco revealed the heartbreaking truth about Daniel's dad.
The 90 Day Fiancé cast member told a fan, "Daniel's dad recently passed away. He was ok with me taking Daniel [to South Africa] and always supported my choices as a mother." Daniel has said on the show that he considers Smith to be his father and never had a deep father-son bond with his own dad.
Tiffany and Ronald now have a baby girl
Franco and Smith welcomed a second child, Carley Rose Smith, into their lives on Jul. 3, 2019.
The 90 Day Fiancé: The Other Way couple was living in two different countries at the time due to Franco's concerns about Daniel's adjustment to South Africa, as well as the area's safety. She chose to give birth to her daughter in the United States, but Smith was able to witness the birth via video call.
"When they put my baby on me, all of my pain was gone and all I felt was her warmth and the love and support of my family," Franco told People of her daughter's birth.