'90 Day Fiancé': Tiffany Franco's Mom Says Tiffany and Ronald Fake Online Drama
90 Day Fiancé fans have felt increasingly frustrated with Ronald Smith as Tiffany Franco and Ronald's Happily Ever After season drags on. Recently, fans were shocked when Ronald put the pressure of convincing Tiffany to move to South Africa on her son Daniel's shoulders. Following a recent episode, Smith has taken another hit to his reputation given an inability to pay for groceries or change dirty diapers. 
Now, following an online blowout between Tiffany and Ronald, Tiffany Franco's own mother is claiming that the two fake online drama for the show.
'90 Day Fiancé': Tiffany and Ronald call it quits over Instagram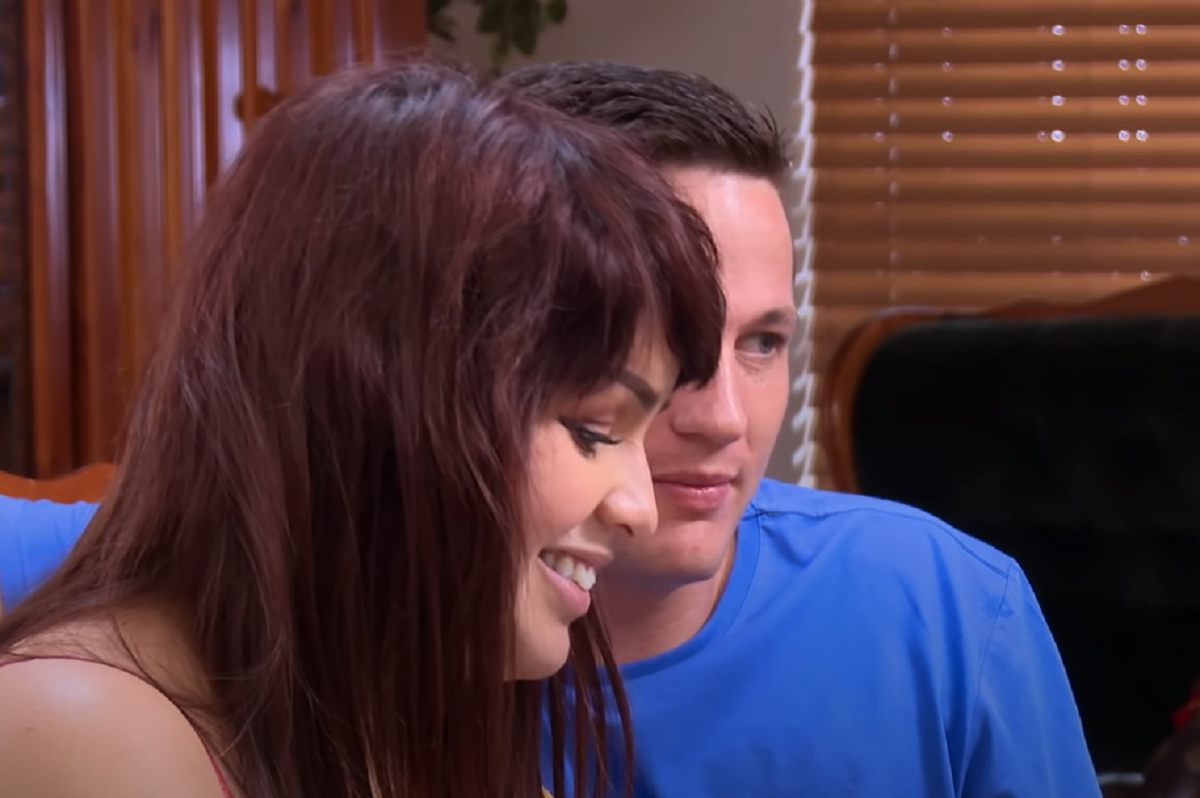 RELATED: '90 Day Fiancé' Fans Spot Confederate Flag in Mike's Home, Roast Him
In May 2021, 90 Day Fiancé couple Tiffany Franco and Ronald Smith seemingly split up over Instagram — and not for the first time. The same thing happened in February of 2020. This time, however, Ronald has claimed that Tiffany is emotionally abusive.
"When someone constantly puts you down, leaves you feeling like you can't do anything right, or makes you feel worthless and bad about yourself in general — just know you did nothing wrong and that this isn't love, it's emotional abuse," Ronald Smith wrote on his Instagram story. 90 Day Fiancé blogger John Yates captured the post, which is now deleted.
Tiffany Franco took to her own Instagram story to voice her relief after splitting with Ronald.
"Feel like I can breathe again. No more pretending," wrote Smith.
Tiffany commented on John Yates' post, firing back at Ronald's claims.
"I'm tired of being the idiot honestly Always trying for nothing just to be told I'm playing victim. Maybe he's right and I don't see what a huge asshole I am but I'm a tired of trying asshole at this point [sic]," she wrote.
"Lol now IM emotionally abusive oh lord okay ronald lmao," Tiffany added.
Tiffany Franco's mother suggests it's all for show
However, a recent interaction between a 90 Day Fiancé fan and Tiffany Franco's mother on Instagram has raised many eyebrows. Tiffany's mother seemed to suggest that the drama between Tiffany and Ronald on social media is fabricated for the show. 
"I'm glad you're supportive of her, but teach your girl how to nag less, there are better ways to communicate with your partner," commented an opinionated Instagram user. 
"Hun it's a show. She's deff not a nagging person. But she is pushy so [long] as she knows she's pushing for the right reasons. She wanted him to be a better person not just for her and the kids but for himself his mom and dad, friends and extended family but deff mostly for himself. He's doing great and he knows he owes a lot to her for that," her mother replied.
"They continue to degrade each other on social media. They're both immature," replied the Instagram user.
"[It's] for show duh," replied Tiffany's mother.
If that's true, it would be pretty incriminating for both Tiffany and Ronald as well as TLC. Many fans have recently expressed frustration over what they feel are increasingly "scripted" story arcs between the couples on the show.