'90 Day Fiancé': Tim Clarkson's Friends Call Him Out For Cheating on Melyza Zeta—'I Want to Smack You For Her'
Tim Clarkson, who is currently starring on the second season of TLC's 90 Day Fiancé: The Other Way, met his Colombian fiancée, Melyza Zeta, when she was working as an au pair in the U.S. Tim, a 34-year-old from Dallas, Texas, immediately fell head over heels for 29-year-old Melyza. The couple maintained a long-distance relationship and planned for Melyza to move to the U.S. on a K-1 visa.
But just a month before Melyza was expected to arrive, Tim did something he said he's "not proud of." Tim had an affair with a co-worker, which he revealed only after Melyza sensed something was up and searched his emails. The 90 Day Fiancé stars postponed their marriage plans while they tried to rebuild their trust.
On a recent episode of 90 Day Fiancé: The Other Way, Tim opened up about his affair—and his plans to move to Colombia for Melyza in order to express his devotion to the relationship—to his friends. But Tim's confidantes didn't take his side; in fact, they suggested that Tim "didn't deserve" his trustworthy fiancée after what he'd done.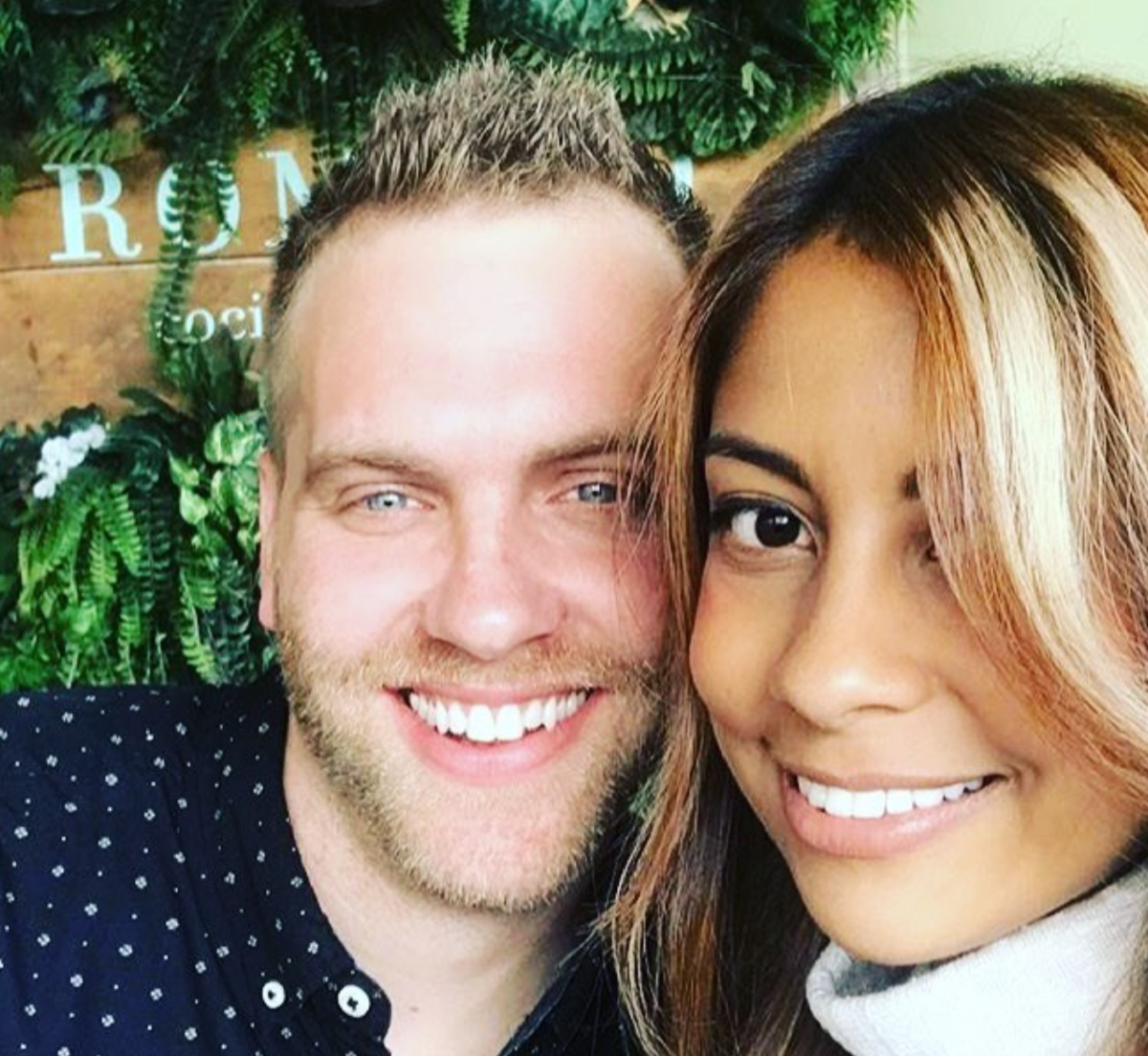 Tim told his friends he would soon be moving to Colombia for Melyza
On 90 Day Fiancé: The Other Way, Tim said he wasn't the only one in his inner circle who adored his bride-to-be, whom he'd been dating for several years. When Tim's friends met Melyza, he said, they "instantly fell in love with her." They thought Tim and Melyza made the perfect couple.
So, when Tim revealed on a recent episode that he was actually planning to move to Colombia for his fiancée, they were thrilled at first. "I do have some pretty big news for y'all," the 90 Day Fiancé told his friends while sitting down with them for a drink. "In a week, I will actually be moving to Colombia."
Tim's close friend and confidante, Michele, told 90 Day Fiancé producers that she was excited he was taking the next move in his relationship with Melyza. "When Melyza was visiting, I really connected with her," Michele gushed. "She's an amazing woman. So I think it's the right move for both him and Melyza."
The '90 Day Fiancé' star revealed that he cheated on his fiancée
But the tone of the conversation quickly turned sour when Tim's friends asked why he was moving to Melyza's home country instead of following their original plan to bring Melyza to the U.S.
Shifting uncomfortably in his seat, Tim admitted, "There's some things that have transpired in our relationship that have kind of changed that plan. The main reason that I decided to move there is, I actually cheated on her."
Tim explained to 90 Day Fiancé producers that he'd made the decision to be unfaithful after the loneliness and isolation of their long-distance relationship began to affect him.
"Last year the distance between me and Melyza at that time was really difficult," the 90 Day Fiancé star said. "I felt lonely. The girl that I had ultimately cheated with was a coworker."
Tim revealed that the fling started off with "casual conversation" and ended in a "full-out, intimate sexual encounter." When Melyza arrived in the U.S., she suspected something was up and eventually confronted Tim, who came clean.
Tim's friends called him out for his unfaithfulness
Another friend of Tim's, Marisol, was visibly shaken by the news that Tim had been unfaithful. "I'm so angry at you right now. I want to smack you for her."
Marisol told 90 Day Fiancé producers that she wasn't sure if Melyza would truly forgive Tim in the end. "I know Melyza. She is so kind-hearted," she said sadly. "And he's going to have to work extra hard for Melyza's forgiveness."
Michele wanted to know if Tim was moving to Colombia as a show of his dedication after his affair. "Is the move to make up for that?" she wondered.
Tim explained in response that that wasn't the whole story. After he cheated on his fiancée, she didn't feel comfortable leaving her home country and family to be with a man she wasn't sure she could trust. Now, he felt it was his responsibility to make the move. After all, Tim admitted, he was the one who broke their trust in the first place.
Of Melyza's reluctance to trust him, Tim said he completely understood. "She's gonna have those doubts…It's gonna be a long road to hoe, but she's worth it," the 90 Day Fiancé star said.
Marisol told Tim bluntly that she wasn't sure how to feel at the moment. "I want to say I hope for the best for you, but I just have so much anger," she told the 90 Day Fiancé star.
She even told TLC producers that, frankly, she wasn't sure Tim deserved Melyza's loyalty at all. "At the end of the day, I don't think he deserves her," she said. "You just tarnished every trust that she could have ever had in you, you know?"
For his part, Tim actually seemed to agree with that assessment. "I don't want to believe or think that I do deserve her right now," the 90 Day Fiancé star said. "I just gotta earn it." His friends agreed that he did have that obligation, but that it was likely going to be harder than he expected.
Breaking down in tears, Tim told 90 Day Fiancé producers that he wanted to "redeem himself" and "deserve Melyza again." "There's no way that I expect her to trust me or believe me again. But everything that I'm doing right now, I'm genuine about," he said through his tears. "I really hope I get it right, man."