'90 Day Fiancé': Tim Malcolm Answers Fans Who Say He Should Get Back Together With Veronica Rodriguez
Tim Malcolm's unique relationship with his ex, Veronica Rodriguez, led both 90 Day Fiancé fans and Tim's Colombian ex-girlfriend, Jeniffer Tarazona, to wonder if more might be going on between them.
When Tim first appeared on TLC's 90 Day Fiancé: Before the 90 Days, he explained that he and Veronica saw each other regularly and even continued to co-parent Veronica's preteen daughter, Chloe, together—even though Chloe isn't Tim's biological child. Jeniffer wasn't too happy about Tim's closeness with his former fiancée, but he insisted that the relationship was purely platonic and that they considered each other family.
On a recent episode of 90 Day Fiancé: Self-Quarantined, Tim reflected on his relationship with Veronica—with whom he's spent some time during the COVID-19 crisis. He revealed that many people in his life think he should get back together with his ex, but he doesn't think it would be a good idea.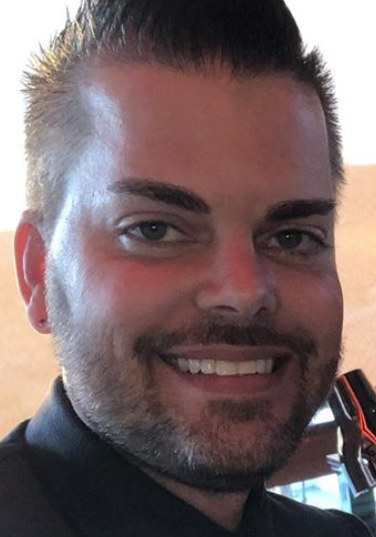 RELATED: '90 Day Fiancé': A Business Owner Claims Tim Malcolm 'Harassed' Him For Free Work
Veronica and Tim are still friends and co-parents after years of being engaged
On 90 Day Fiancé: Self-Quarantined, 39-year-old Tim explained that he was in quarantine alone in his hometown of Charlotte, NC. However, he and Veronica had made time to see each other during the coronavirus outbreak, due to the importance of his ongoing relationship with Chloe. The custom firearms engraving and gold-plating specialist explained that he considered Chloe his own daughter in every way.
"I'm pretty much quarantined by myself," Tim said on the TLC special. "But obviously, Veronica and I still co-parent…I've stayed over there a few nights, so at least I've gotten to see my family."
The 90 Day Fiancé star said that he and Veronica had spent many years together before ultimately calling it quits. "We were together for nine years and engaged for about seven years of that," Tim shared. "We just never actually tied the knot. We started having some problems, and we split."
The '90 Day Fiancé' star said many people wondered why they weren't still a couple
As Tim headed out on a visit to see Veronica and Chloe, he looked back at his parenting choices.
"Chloe is 13 now, and she's in junior high school, which is a whole 'nother world," he said. "Veronica and I raised Chloe more like a friend than a daughter. Some people will say you shouldn't do that, but she turned out to be a magnificent kid."
It was clear how special Veronica and Chloe were to Tim when he described their close relationship. The 90 Day Fiancé star obviously considered them both family, in every sense of the word.
"I don't think that Veronica and I, either one, would claim to be the best parents ever," Tim admitted. "But we've always loved Chloe to death, and done everything to give her a better life than either one of us had."
The custom firearms craftsman also confessed that he's very aware of how many people want him to get back together with Veronica. "The comment I get most is, 'Oh, you and Veronica should just get back together. You guys are so perfect for each other,'" he said, adding that many people seem to think they're soulmates.
Tim said he now thinks of Veronica as a 'sister'
As for getting back with Veronica in a romantic way, though, Tim said he wasn't interested in shifting their dynamic. "I look at her more like a sister now," he said of his former fiancée. "I don't really look at her like a romantic interest, and I'm sure she probably feels the same about me."
The 90 Day Fiancé star, who now makes appearances on 90 Day Fiancé: Pillow Talk with Veronica, said he would always be friends with his ex. "I think Veronica and I made a good couple," Tim said, putting an emphasis on the past tense. "A lot of the best memories of my life are with Veronica."
But Veronica and Tim as a couple? He insisted that that was very much in the past. "I think what we have is beautiful, and I wouldn't want to change it," Tim said.