'90 Day Fiance': Tim Malcolm Opens up About His Sexuality
This season of 90 Day Fiance: Before the 90 Days has been insane. Some of the couples have definitely shown that it's probably best if they go their separate ways.
Two people who seemingly clashed from the very moment they got together were Tim Malcolm and Jeniffer Tarazona. Throughout the season, the two lacked physical chemistry. But more frustrating than the absence of physicality for Tarazona, was Malcolm's passiveness and all of his beautifying routines.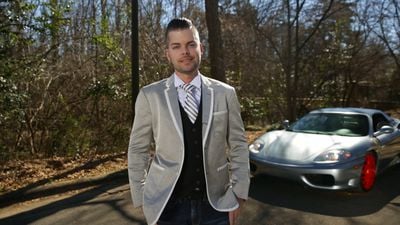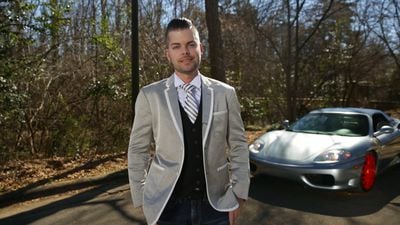 She eventually straight up asked Malcolm if he was even attracted to women.
Is Malcolm gay?
Though Malcolm went on national television to be in a relationship with a woman, viewers also speculated about his sexuality. So, he finally addressed the rumors.
"Jennifer's not the only one that's said that," he told Entertainment Tonight at the 90 Day Mixer. "Let's be honest. There's a lot of people that have speculated that there's all kinds of issues going on."
Malcolm revealed he was not gay but said his lack of intimacy with Tarazona was because sex just isn't as important to him as it once was.
"I'm almost 40 years old," he told the outlet. "I want to be in love. I know sex is an important part of love, but it's not everything like it used to be. My biggest goal was just building a foundation that I thought would be able to last because I don't want to be divorced. I've waited this long to get married. I've never been married. I think that's just strange that society just thinks if a man says no then he's gay. If a woman says no, it's fine. But it's like the double standard that society has. I kind of laugh about it. I do have some feminine traits. The gay thing was kind of out of left field for me."
People have also speculated about Malcolm being transgender which he denied.
"The episode that just aired, you saw me get into a hot tub with Jeniffer, and I saw online that people were literally screenshotting it and looking for scars that I had my 'breasts' removed," he said. "It comes with the territory. You're going to get people that just have to come up with these outlandish ideas."
"I'm not transgender," he continued. "I think it's cool for the people that want to do that if that's what you want to do with your life, but that's not me."
Are Tarazona and Malcolm still together?
This season, Malcolm has really struggled with whether or not he wanted to marry Tarazona. He eventually settled on giving her a promise ring in lieu of an engagement ring.
"I gave it to her as a promise ring and then maybe I can get her a different engagement ring if that's the path that we end up taking," he said. "And, you know, it's good to go."
Malcolm was pretty tight-lipped about whether or not he and the Colombian beauty were able to make it work after the cameras shut off, but he did say that an upcoming episode would reveal everything that fans wanted to know.