'90 Day Fiancé': Tim Malcolm Opens Up About What Really Ended His Relationship With Jeniffer Tarazona
Tim Malcolm and Jeniffer Tarazona had a tumultuous relationship on TLC's '90 Day Fiancé: Before the 90 Days.' On a recent episode of '90 Day Fiancé: Self-Quarantined,' Tim opened up about what really happened after they appeared on the show together.
Tim Malcolm and Jeniffer Tarazona never seemed to quite get their relationship off the ground on TLC's 90 Day Fiancé: Before the 90 Days.
25-year-old Jeniffer, a model and single mom from Colombia, was frustrated with 39-year-old Tim's passivity in their relationship. They famously never consummated their relationship when Tim flew out from Charlotte, NC, to visit Jeniffer in her home country.
Jeniffer and Tim seemed ill-matched at every turn. Still, although they didn't get engaged on their trip as they'd planned they might, they decided to keep dating long-distance. But on a recent episode of 90 Day Fiancé: Self-Quarantined, Tim opened up about why his relationship with his Colombian ex finally ended.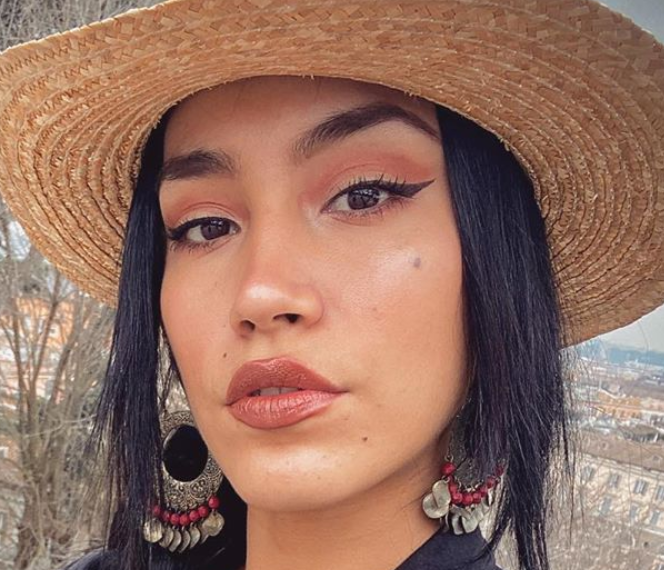 Tim and Jenniffer had plans to meet up again after his trip to Colombia
On 90 Day Fiancé: Self-Quarantined, Tim looked back at his tumultuous relationship with Jeniffer—who often insulted his masculinity when he finally went to meet her. Tim's ex-girlfriend often accused him of being "moody" and not as adventurous as he'd presented himself to be online.
"I met Jeniffer online in 2018," the 90 Day Fiancé star, who was quarantined in his hometown of  Charlotte, said. "We were talking online, and we were possibly gonna get engaged. I thought it was really serious."
But Tim revealed that he'd never laid eyes on her in person again after his first trip to Colombia. "I visited her in the fall of 2019, and that was the last time I ever saw her," he admitted.
Still, the 90 Day Fiancé: Before the 90 Days star called up his ex to see how she was doing amid the COVID-19 crisis. "I haven't actually talked to Jeniffer in a couple of months, but I know things aren't great with the coronavirus situation in Colombia," he explained. "So I think that calling and checking on her is the right thing to do." (She declined his call.)
Although Jeniffer and Tim were obviously no longer an item in 2020, the 90 Day Fiancé star said their first trip together wasn't the end of their relationship altogether. In fact, after the 90 Day Fiancé: Before the 90 Days Tell-All, Tim said, "Jeniffer and I were planning about her getting a visa."
An argument over money exploded between the tumultuous pair
While Jeniffer was planning to visit Tim—and possibly even move to the U.S.—after he went to Colombia to see her, money issues got in the way.
"It was very expensive," Tim said of the visa application process. "So I told her, I said, you know, Jeniffer, give me some time. I just purchased this very expensive piece of equipment." Tim runs a custom gold-plating and engraving firearms business, and explained that he works seven days a week, often for 15-18 hours at a time.
But the 90 Day Fiancé star said that his purchase didn't exactly please his girlfriend, who was offended that he would spend money on his business instead of on her upcoming trip to the U.S. Tim and Jeniffer began to clash about the financial issue. "Of course, to her, that was like, 'Oh, you care more about your business,'" Tim said.
The couple finally called the whole thing off
Finally, Tim and Jeniffer's fighting got to be too much, he claimed. By the end, neither of them wanted to continue the relationship.
"That started a series of arguments," the 90 Day Fiancé star said. "And finally, I got to the point that I was just like, I don't even want you to come anymore. She didn't want to come anymore. And we stopped talking. We were done."
While Tim said he missed talking to Jeniffer, he knew their breakup was ultimately for the best. "I miss Jeniffer, but the drama that came with the relationship, I don't miss," he confessed.
Tim now appears on 90 Day Fiancé: Pillow Talk with his longtime ex and close friend, Veronica Rodriguez, with whom he platonically co-parents his former stepdaughter, 13-year-old Chloe. The stepdad also said he was newly dating (coincidentally) another Colombian woman living in Charlotte, although he didn't know how serious that relationship might get.