'90 Day Fiancé': Tim Malcolm Speaks Out Against Darcey Silva's Ex, Calls Her His 'Meal Ticket'
Darcey Silva and Tim Malcolm of TLC's 90 Day Fiancé: Before the 90 Days have always seemed close. The unlikely pair of castmates even seemed to hang out together outside the show during Tell-All filming weekends. 
Tim has also never shied away from arguing with his 90 Day Fiancé castmates. He famously fought it out with Dean Hashim of TLC's 90 Day Fiancé: Pillow Talk over Dean's comments about Tim's gender identity and sexuality. (Recently, though, Tim and Dean seemed to make up on Instagram.)
It's clear that Tim sticks up for his friends and certainly isn't afraid to get involved in a little drama. So when Darcey's notorious Dutch ex-fiance, Jesse Meester, was recently retweeted by President Trump, it's no wonder that Tim stepped in and had a few things to say on social media.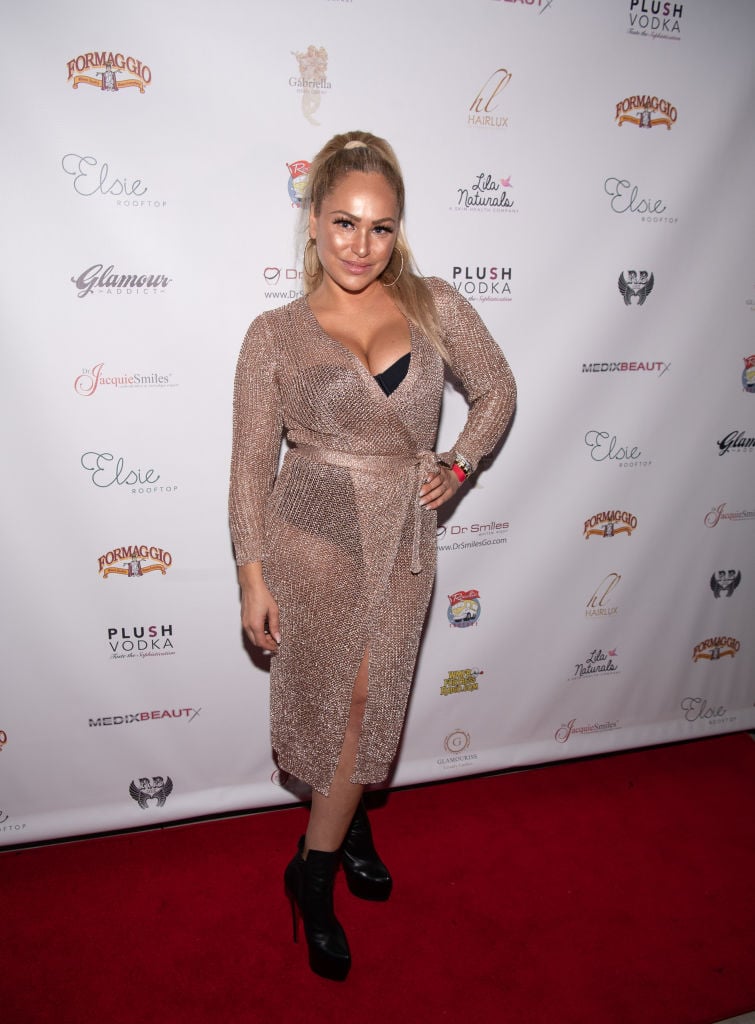 Darcey's ex Jesse Meester was retweeted by President Trump
Jesse, who had a messy breakup with Darcey before she moved on to her (now ex-) boyfriend Tom Brooks from the UK, recently live tweeted the latest Democratic debate in advance of the 2020 U.S. presidential election. 
In one tweet, Jesse argued: "The debate showed one thing obvious: The Democrats only hope to beat @realDonaldTrump is to impeach him. A chasm is growing within the Dems as policy divides the party, while #TrumpRallyMilwaukee tonight showed us the MAGA movement only continues to strengthen."
The 90 Day Fiancé: Before the 90 Days star's tweet got thousands of likes and retweets, including a retweet from President Trump himself. 
In response, Jesse wrote, "Thank you for the retweet, @realDonaldTrump! America is the greatest country in the history [of the] world. I wasn't born here, but I came as quickly as I could. Anything is possible."
His former '90 Day Fiancé' castmate Tim Malcolm called him out on Instagram
But Tim wasn't buying Jesse's love of the U.S. and gratitude for Trump. Screenshotting Jesse's comments on Twitter, the 90 Day Fiancé: Before the 90 Days star took to Instagram to argue that Jesse should be grateful to Darcey instead for making him famous and bringing him to the U.S. 
Tim's Instagram post read in part, "Hard for me to be 100% honest here but I've said it before and I'll say it again….. Darcey = Jesse's meal ticket. You should thank @darceysilva instead of the POTUS because without her your career would have never started." 
The 90 Day Fiancé star also chided Jesse for not showing more "pride" in his own country of origin. "Also… show some respect for your own country," Tim wrote. "Sure America is the best country ever…. but don't forget where you came from. Normally foreigners embrace the 'American' dream but their pride of their heritage stays with them no matter which country they decide to live in." 
Although some 90 Day Fiancé viewers agreed with Tim, others thought he was just unnecessarily involving himself in drama with his castmates. 
"You sure seem like an angry little child throwing a tantrum," wrote one Instagram commenter. "I'm no fan of Jessie's at all however I don't go around with chips on my shoulders and randomly attack people. Then you're replying to other people defending this dumb post. Grow up man."
Malcolm has stood up for Darcey in the past
This is far from the first time Tim has spoken out against another cast member. Outside of his arguments with Dean and his brother Tarik Myers, Tim also fought with Jesse in the past. He, along with castmate Avery Mills, even confronted Jesse about his treatment of Darcey at the 90 Day Fiancé: Before the 90 Days Tell-All. 
In the comments, Tim defended both his argument against Jesse and his close friend Darcey to critics, even adding the hashtags #jesseisafool and #teamdarceyforlife to his caption. 
"Tim, I like you but seriously you need to get your head out of Drunk Darcey's a**," wrote one critic. "She is far from perfect and has huge issues. Let Jesse do his thing, it's not affecting you or your life at all." 
But Tim wasn't about to back down. "Who said Darcey was perfect," Tim clapped back. "Let me give you a piece of advice….. not a single soul in this world is perfect."
Even Darcey and Tim's 90 Day Fiancé castmate and Colt Johnson's ex-wife Larissa Lima joined in to comment, writing under Tim's post in an attempt to make peace: "I hate TRUMPEeee. But I like you all Jesse, Tim, and Darcey."