'90 Day Fiancé': TLC Producers Ask Mike 'What Happened Off-Camera' With Natalie
Natalie Mordovtseva and Mike Youngquist of TLC's 90 Day Fiancé Season 7 had a whirlwind international romance after meeting through mutual friends. Both divorced, Natalie and Mike seemed ready to settle down despite their many differences.
But when Mike, who hails from rural Washington state, visited Natalie in Ukraine after their engagement, the couple's differences became so obvious that they seemed insurmountable.
35-year-old Natalie wanted children right away, while 34-year-old Mike wanted to wait to have children until after his significant credit card debt had been handled. Meanwhile, Natalie's devout Christian beliefs clashed with Mike's atheism.
Just before Mike headed back to the United States, Natalie threw his engagement ring at him as a test (as she admitted). She also told TLC producers she wasn't sure if she was "in love" with Mike at all.
Hurt by Natalie's actions, Mike returned to his home state unsure of his future with his Ukrainian fiancée. On the Feb. 9 episode of 90 Day Fiancé, "Can I Get a Witness," an awkward phone call between Natalie and Mike revealed the couple was still uncertain about their relationship after the trip.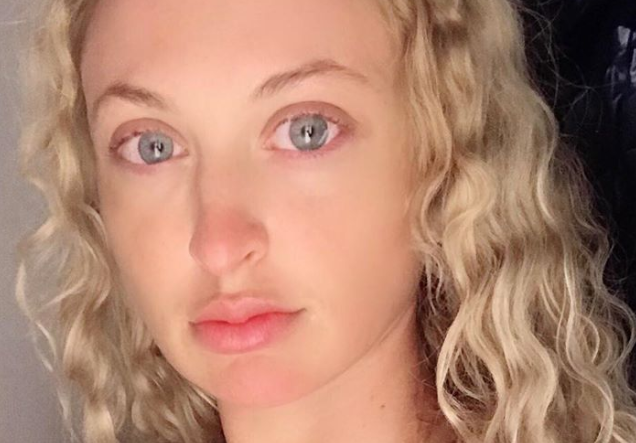 Mike was looking for 'some type of closure'
After a week back in the U.S. alone, Mike called Natalie in hopes of some kind of resolution after their explosive fight.
"Just looking for some type of closure, answer, reasoning, something. I don't know," he told TLC producers.
But things weren't as clear-cut as he might have hoped. "What have you been doing this last week?" the 90 Day Fiancé star asked his Ukrainian fiancée.
"You mean, was I thinking about us?" she wondered. "No," Natalie answered, seeming to hold back on purpose.
But her American fiancé wasn't about to let things go that easily. "We just didn't leave on good terms when I left you, so, I don't know," Mike ventured. "I've just been thinking about that a lot."
Natalie played coy and didn't want to give in
The 90 Day Fiancé stars continued to argue, but they appeared to be at an impasse. While Mike wanted Natalie to admit she really did love him, despite her comments to TLC producers, Natalie insisted that his offscreen behavior was the reason for her remarks.
"You could talk," Natalie prompted, asking Mike to lead the conversation.
"You don't think nothing about it?" Mike asked.
"You could talk," Natalie repeated.
Finally, Mike admitted he'd struggled since he left Ukraine without Natalie. "I don't know. I've had a real tough week since I've been back," the 90 Day Fiancé star revealed. "So do you love me or what?"
"Do you still love me?" Natalie shot back.
"No, I'm asking you, do you love me?" Mike replied, clearly wanting her to be the first to concede.
"You answer first," his fiancée jabbed back.
"I've always loved you, Natalie," he said sadly, "but right now, I don't know."
The '90 Day Fiancé' stars seemed to be at a standstill
Mike and Natalie didn't seem to be anywhere close to a resolution, as both wanted the other to be the first to "give in" and be vulnerable after their argument.
"Kind of cut me deep," Mike told his fiancée.
"I think that you cut me really deep," Natalie replied. "I have my view and it's different from yours. I did nothing bad to you. Only because I gave you the ring, I had my reasons. And you know."
"How did I cut you?" Mike asked.
"Many moments that happened behind the screen," Natalie said noncommittally. She added, "You have to be more stronger. I want you to be more responsible."
"I think I am beyond responsible right now," Mike interrupted. "I need you to be more serious."
The 90 Day Fiancé couple argued about trust and commitment. "Go to America for a man I cannot even trust?" Natalie declared. "I will not do this."
But when TLC producers asked what Natalie meant, Mike wouldn't reveal any further information. "What trust issues?" they asked him. "What happened off-camera?"
Mike paused, then replied, "I don't know what's honestly going through her head." Still, his teary eyes and sudden exit said differently.