'90 Day Fiancé': TLC Teases 'New Drama' When Pedro and Chantel Return for 'The Family Chantel' Season 2
The 90 Day Fiancé spinoff The Family Chantel is coming back for season 2. The series that follows Pedro Jimeno, his wife, Chantel Everett and their families are bringing more drama and fresh content this October to TLC. But, so far, the fan reaction to the news is mixed.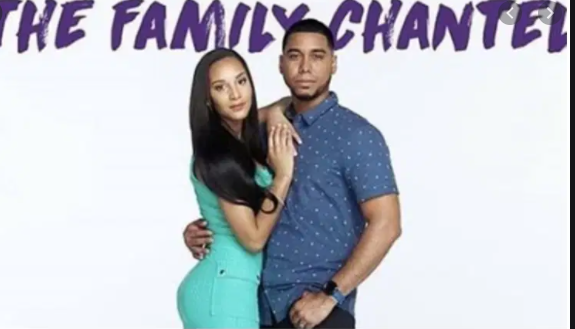 TLC has announced the premiere date for the '90 Day Fiancé' spinoff 'The Family Chantel'
According to Reality TV World, TLC announced that both Pedro and Chantel will be returning for season 2 along with their respective families. The network has scheduled the season premiere for Monday, October 12. In the teaser, they promise new faces and "more explosive drama than ever before."
Fans will remember that Pedro and Chantel first appeared on season 4 of 90 Day Fiancé. They also appeared on Happily Ever After? before landing their own spinoff.
"As Pedro and Chantel quickly learned, when you marry a person, you marry their family, and this unique modern family is getting bigger, feistier and more international than ever before on both sides of the aisle," TLC said in a press release.
The members of Chantel's family who appeared on season 1 were her parents, Karen and Thomas, her sister, Winter, and her brother, River, who are based in Atlanta, Georgia. They were constantly at odds with Pedro's family in the Domincan Republic – his mother Lidia and sister, Nicole.
Season 2 follows Chantel and Pedro chasing the American dream
The storyline for season 2 of The Family Chantel will reportedly focus on Chantel and Pedro's pursuit of the American dream. Pedro will be hard at work, while Chantel prepares to graduate from nursing school.
They will also attempt to bring back the romance to their relationship. But, things don't go as planned when the 90 Day Fiancé star's older brother Royal shows up in Atlanta. In a surprise twist, Royal is not alone. He met a woman online who is from the Philippines named Angenette. They quickly fell in love and got married.
RELATED: '90 Day Fiancé': Molly Hopkins' Ex-Husband Luis Mendez In Danger of Deportation and It's All His Fault
Right away, Chantel has her doubts about Angenette. She is suspicious about her motives for coming to the United States. There is also drama with Nicole back in the Domican Republican, who has fallen in love with a guy from New York named Alejandro.
"But, just like with her older brother, the drama follows Nicole as Alejandro has a troubling secret she's hiding from Pedro and their mother Lidia. While this rollercoaster season unfolds, viewers are reminded that there's never a dull moment," promises the teaser.
'90 Day Fiancé' fan reaction has been mixed to the season 2 announcement of 'The Family Chantel'
Season 1 of The Family Chantel ended in September 2019, with Pedro and Chantel's family still having unresolved issues. Fans weren't expecting a season 2 so soon, though, because Chantel said back in April that they weren't filming. She added she wasn't sure if TLC had anything planned for them in the future.
The former 90 Day Fiancé star said at the time that she and Pedro "would like to" shoot another season. She said it was helpful to film even in the bad times because watching it back puts everything into perspective.
"You see how you were actually reacting in certain moments and you can process it better and see if it was rational or not," she said.
According to Soap Dirt, fan reaction was mixed after hearing TLC's season 2 announcement. While some were excited for new episodes, others expressed disappointment after Karen and River's disappointing content in Pillow Talk.
Season 2 of 90 Day Fiancé spinoff The Family Chantel premieres on Monday, October 12. TLC will also air the season 1 special The Family Chantel: Reliving the Past on Monday, October 5.