'90 Day Fiancé': Tom Brooks Alludes Darcey Silva Is a Cheater With a Drinking Problem In Since Deleted Post
'90 Day Fiancé' Tom Brooks took to social media and alluded to some pretty nasty things about his ex Darcey Silva.
90 Day Fiancé: Before the 90 Days star Tom Brooks had some pretty nasty things to say about his ex-girlfriend, Darcey Silva. The two parted ways on a recent episode of the hit reality show after Darcey found out that Tom was in another relationship. While fans have accused Tom of sneaking around, he seemingly bashed Darcey on social media for being a cheater with a drinking problem.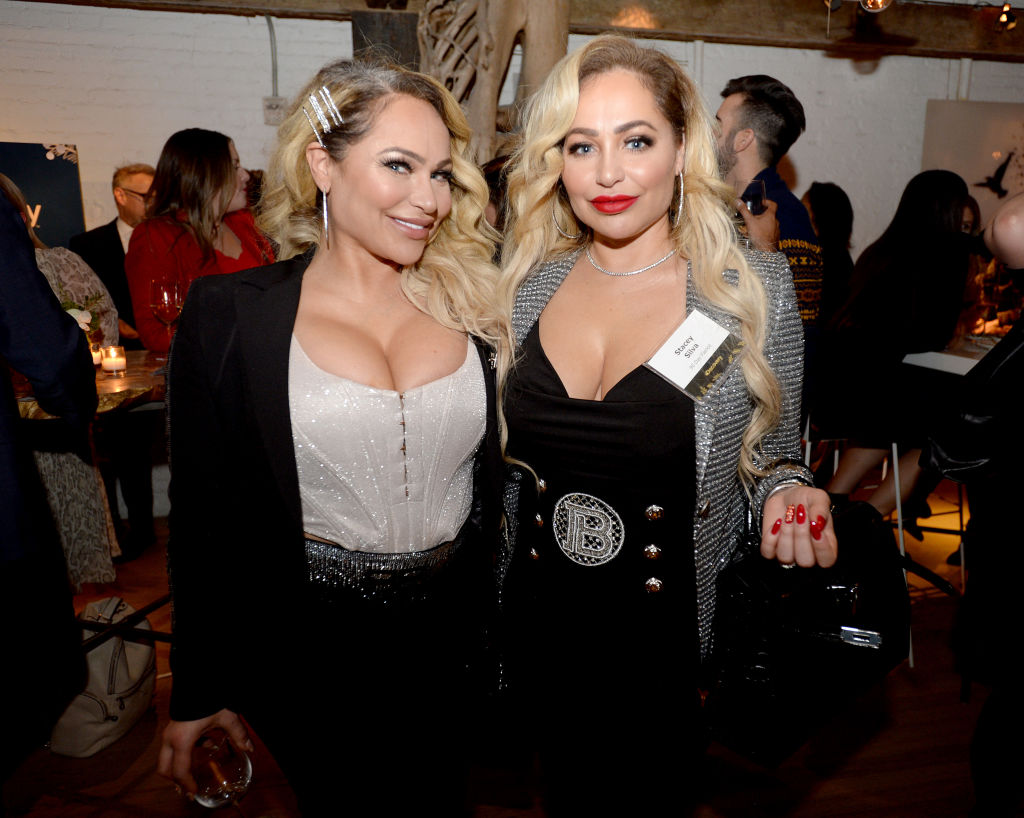 Tom and Darcey part ways on '90 Day Fiancé: Before the 90 Days'
Tom and Darcey ended their contentious relationship on 90 Day Fiancé: Before the 90 Days in an unusual manner. Darcey discovered that Tom had already moved on to another woman before they had officially split.
Once she found out that Tom was seeing somebody else, Darcey confronted him in front of the cameras and that was it. Although we do not know if Darcey has found herself a new man, Tom recently told fans on social media that he is no longer in the dating pool.
Tom has not named who is dating at the moment, but he did tell his 90 Day Fiancé fans that he is "happy to announce" that he has found "an amazing love." He then asked people to respect his privacy because he doesn't want anything to "ruin" his new romance.
Before his announcement, Tom was still dating Shannon, the same girl that led to his breakup from Darcey. We cannot confirm that Tom and Shannon are still together, but it is possible that she is the woman he was referring to in the post.
While fans wait for Tom to share another update on his love life, he recently assured viewers that he never actually cheated on Darcey with Shannon.
Did Tom cheat on Darcey?
There has been plenty of speculation that Tom cheated on Darcey with Shannon, especially after fans watched how their romance unraveled on 90 Day Fiancé: Before the 90 Days.
After one of Tom and Darcey's fights, they blocked each other on social media. At that point, Darcey's twin sister, Stacey Silva, showed her photos of Tom and Shannon getting extra cozy with each other.
On the show, Darcey admitted that it "hurt to know the truth," which is why she decided to confront Tom in the first place. Although fans were convinced that Tom was sneaking around Darcey's back, he later told the cameras that he did not cheat.
"I don't consider it in any way shape or form that I've been unfaithful to Darcey," he explained. "Probably I should've just rang and said, 'Look I've met someone sorry.'"
Darcey has not commented on Tom's latest post, but it is clear that he is still holding a grudge against his former girlfriend. He is also determined to convince 90 Day Fiancé fans that she was the real cheater in their short-lived relationship.
Tom blasts his former '90 Day Fiancé' love on social media
Tom seemingly came out of nowhere to slam Darcey in a series of social media posts. We do not know what caused the outburst, but it was evident that Tom has some major beef with his former 90 Day Fiancé co-star. Although he did not mention her name directly, he didn't leave any doubt that he was referring to Darcey.
The only other person he could have been talking about is his ex, Amanda McAdams. But given how his family is still on good terms with her and the fact that he is set to visit her in New York later this year, it is unlikely that his rant had anything to do with Amanda.
Assuming Darcey was his target, Soap Dirt reports that Tom blasted her for lying to him, having an affair, and drinking too much. In his deleted post, he also wrote that he is "tired of people lying to cover their own arse."
"It's not the lie that bothers me," he wrote. "It's the insult to my intelligence that I find offensive. #Projection #shehadanaffair #shelied #alcoholism #ondaddysallowence."
The allowance hashtag could have been a dig at Darcey's recent claim that she gave Tom around $2,000 when they were dating. If the post was about Darcey, then Tom clearly believes she is being dishonest with fans.
New episodes of 90 Day Fiancé: Before the 90 Days air Sunday nights on TLC.