'90 Day Fiancé': Tom Brooks Calls Out Florian Sukaj On Instagram, Fans React
'90 Day Fiancé star Tom Brooks has been poking fun at Darcey Silva lately, but it seems he's found a new target in Florian Sukaj.
90 Day Fiancé star Tom Brooks has been very active on social media lately. The reality star posts frequently to his Instagram page, though lately fans have noticed a trend — Tom Brooks has been making frequent jabs at Darcey Silva. Largely, fans have seemed turned off by Brooks' behavior on social media, though of course he has his diehard fans. Now, it looks like Tom Brooks has another target. This time, it's Florian Sukaj — Stacey Silva's lover — in the crosshairs. 
Tom Brooks lashes out at Darcey Silva 
Tom Brooks' recent behavior on social media has some 90 Day Fiancé fans calling the reality star petty and classless. The focus of his ire lately has been Darcey Silva, with whom he had a relationship on the show that has since failed. 
In one example of Brooks' poor behavior towards Silva, a fan asked Brooks, "Why didn't you call Darcey when it was her birthday? Poor girl was so upset."
Tom Brooks replied, "She didn't call me for mine."
In another instance, Tom Brooks was caught liking a photo that made fun of Darcey Silva's appearance and her cosmetic procedures. Many fans seemed unimpressed with Brooks' behavior on Instagram. 
One Reddit user commented, "He should not be doing that. He knows Darcey well enough to know that she is terribly insecure. She may have been clingy and weepy while they were dating but she NEVER did anything to hurt him. She didn't scam him out of money, hit him, belittle him, cheat on him. Nothing."

"For all the airs he puts on he sure is classless," added another commenter.
Did Tom Brooks run a Darcey Silva hate page?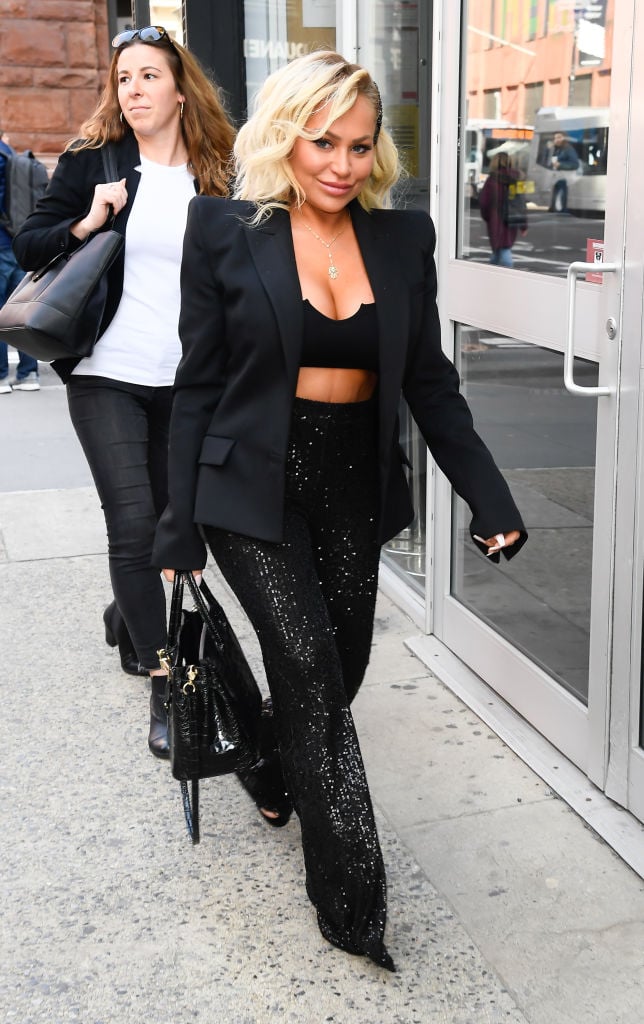 Now, some 90 Day Fiancé fans suspect that Tom Brooks started a Darcey Silva hate page on Instagram to bash his former lover. 
A Redditor pointed out that "90dayfianceaffairs," an Instagram account, seemed to post about Darcey Silva and Tom Brooks frequently. The account is now deleted, but at one point the page even posted an advertisement for some sort of tour that included Tom Brooks. 
The Instagram page was also attached to Brooks' phone number and email address, according to this screenshot. Many of the comments and posts made by the page seemed to suggest that Darcey Silva was using Tom Brooks. 
Captions and comments included, ""She's probably already has someone else lined up for next season [sic]," and "Who else do you think she used?
Tom Brooks calls out Florian Sukaj, '90 Day Fiancé' fans react
While Brooks still posts about Darcey Silva in his stories, he recently went on the offensive against Florian Sukaj. 
According to Soap Dirt, Sukaj may have been caught cheating on Stacey Silva, Darcey Silva's twin sister. Brooks took to his stories to call out Sukaj, posting two photos of Sukaj in bed with another woman. 
He wrote on one, "That's not Stacey, is it?" On the other, he wrote, "Who's bed is this? Call me out yet your doing the same thing lol [sic]."
90 Day Fiancé fans judged Tom Brooks negatively for his behavior. One Redditor commented, "'Same thing'. He said same thing, that just cracks me up. It's like saying 'hey I'm a dirt bag, but look look that dirt bag is actively being one so look at him instead.'"
"Very clever, huh? He's trying to divert people's attention. I guess he doesn't want anyone to be talking about that Darcey hate-page he ran for a while, so now he is trying to distract people," added another commenter.