'90 Day Fiancé': Tom Brooks Praises a Mystery Woman, Insults Stacey Silva On Instagram
After Tom Brooks finally broke up with Darcey Silva on 90 Day Fiancé: Before the 90 Days, it seemed like his time on TLC might be over. But the 40-year-old, who hails from the UK, has continued to stay on fans' radar via Instagram and appearances on the spinoffs 90 Day Fiancé: Self-Quarantined and 90 Day Fiancé: B90 Strikes Back.
In Sept. 2020, Tom hinted on social media that he was filming an upcoming 90 Day Fiancé spinoff. He was also allegedly spotted filming with a TLC camera crew nearby in recent weeks—indicating that he might just have a new international love story in the works.
Darcey's ex recently took to Instagram to share cryptic messages to a mystery woman. 90 Day Fiancé fans have, naturally, been speculating about his new love interest's identity.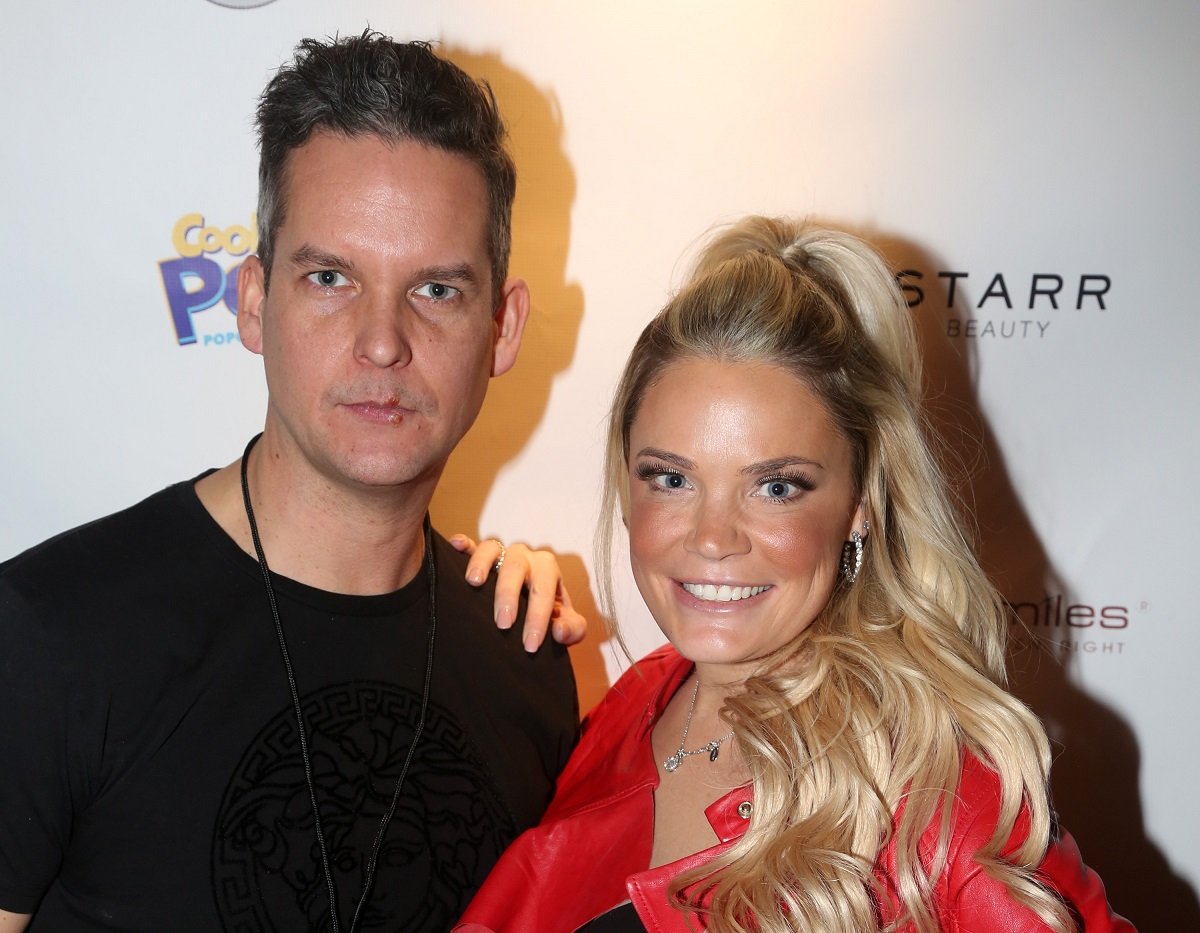 Tom shared a poignant message about 'missing someone'
Recently, Tom took to Instagram to share a series of cryptic quotes that seemed to reference a long-distance love.
"I miss you in ways that not even words can understand," Tom wrote in the caption of his selfie. "Love is missing someone whenever you're apart, but somehow feeling warm inside because you're close in heart. Nothing makes a room feel emptier than wanting someone in it."
Of course, 90 Day Fiancé fans immediately began to wonder who Tom's mystery love interest might be—or if he was even talking about a love interest at all.
One of the 90 Day Fiancé star's followers asked if he was talking about his sister, Emma-Jayne Perez Chies, with whom he's very close. Tom denied that claim, as well as one fan's guess that he might even be talking about Varya Malina, Geoffrey Paschel's ex.
Naturally, several fans wondered if Tom might be writing his wistful, nostalgia-laced messages about Darcey—especially because Tom and Darcey's breakup was so protracted.
"[Are you] missing the blonde one?" one fan asked Tom. "Get in line behind Georgi, he should be out of the picture before too long." (The follower was, of course, referencing Georgi Rusev, Darcey's new Bulgarian boyfriend on Darcey and Stacey.)
Others thought Tom might still be heartbroken about his dramatic breakup with Darcey. Several followers chimed in to reassure the 90 Day Fiancé star that he would find the right one for him eventually.
The '90 Day Fiancé' star also shared a closeup photo of himself with a mystery woman
After his initial hints about a potential new love interest in the works, Tom took to Instagram once again to share what appeared to be a close-up photo of himself with a dark-haired woman. The caption to this post was even more romantic than the last, reading, "I don't want to text you, I don't want to call you. I want to be in your arms, hold your hand, feel your breath, hear your heart. I want to be with you."
While many 90 Day Fiancé fans told Tom his posts were sweet and poignant, others seemed to think he was doing it all for attention and another shot at reality TV. (Darcey's ex has long been accused of engaging in online antics in order to prolong his TLC appearances.)
"OMG. You are a lost cause," one critic commented. "You don't want anybody. But yourself. Stay away of anybody. You have [no] intentions of compromise."
Another 90 Day Fiancé viewer asked Tom sarcastically, "Isn't your 15 minutes of fame up yet?"
Other fans accused Tom of being hypocritical. He criticized Darcey in the past for moving on too quickly from man to man, but now, the commenters suggested, he was doing exactly the same thing with his potential new lady friend.
Darcey's ex shaded her sister in Instagram comments
A few 90 Day Fiancé fans joked that Tom might be moving on to Darcey's twin sister, Stacey Silva. And despite Tom's friendly conversation with his ex's twin during his guest appearance on a recent episode of Darcey and Stacey, he took the opportunity to take a jab at her.
In response to one fan's comment that they hoped Tom's new love interest was Stacey, the 90 Day Fiancé star retorted, "No thanks."
And when another fan followed up, wondering if Tom might ever be interested in Stacey, he insulted one (and possibly both) of the twins with the harsh reply, "No, someone with class and education."
A few fans told Tom that was an overly rude comment, even suggesting it made him sound "classless and low." But Tom doubled down, insisting that his remarks about his ex and her sister were "truthful."
Tom has caught flack in the past for insulting Darcey's plastic surgery, lip fillers, and longing to get married on social media. So it's no surprise that the 90 Day Fiancé star is still quite keen on making his distaste for the Silva twins public.