'90 Day Fiancé': Tom Brooks Promotes His Controversial Sister's Life Coaching Services
Tom Brooks and Darcey Silva never seemed to be a well-matched pair on TLC's 90 Day Fiancé: Before the 90 Days.
Darcey, a 45-year-old mom of two from Connecticut, seemed more interested in building a deeper connection and long-term commitment, while Tom wanted to take things more slowly. The couple often clashed in terms of what they wanted out of their relationship. Tom and Darcey finally had a protracted, explosive breakup on the latest season of 90 Day Fiancé: Before the 90 Days.
39-year-old Tom, who hails from the UK, often got advice on the show from his best friend, Hammey, as well as his beloved sister, Emma-Jayne Perez Chies. Many 90 Day Fiancé fans thought Tom's sister was brash and sometimes harsh—as she famously told Darcey not to expect Tom to stop his playboy, womanizing ways and settle down. Others thought she was straightforward and realistic.
It looks like Tom's sister, like her spotlight-loving brother, is looking to capitalize on her 90 Day Fiancé fame with some entrepreneurial efforts and social media networking. Emma-Jayne recently began to bill herself as "The Sister Coach" on Instagram. Tom has been promoting her services and encouraging his followers to head over and check her out.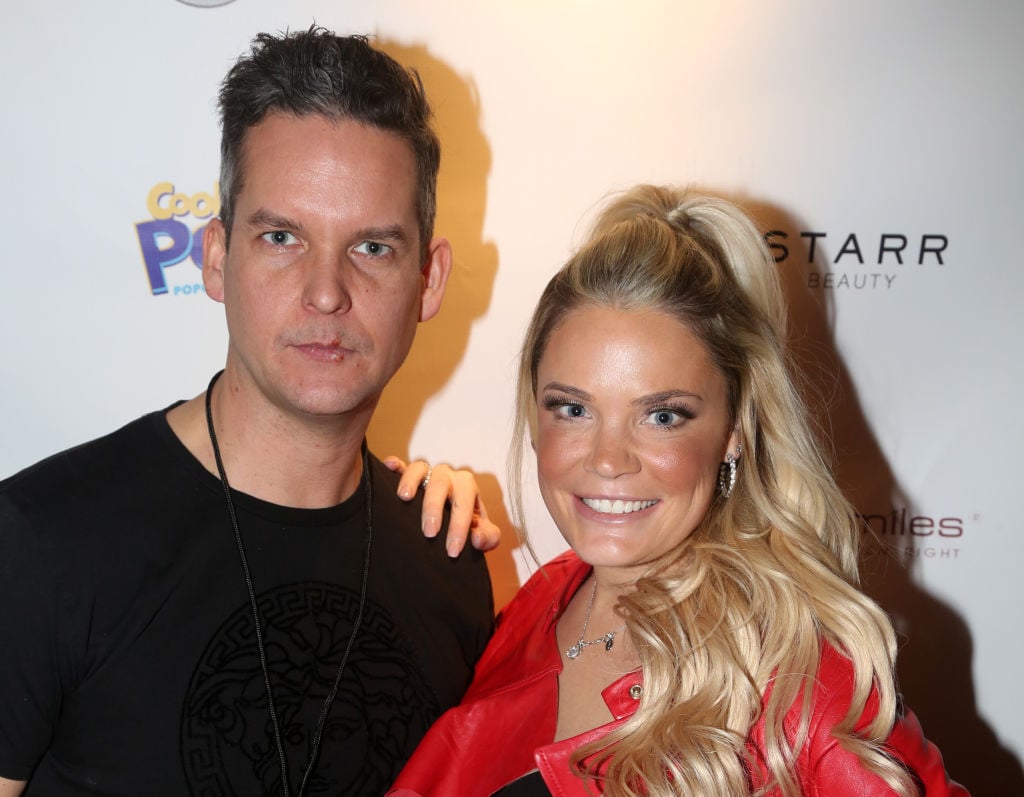 Tom recently took to Instagram to promote his sister's life coaching services
Emma-Jayne began to post on Instagram about the show almost as soon as Tom first appeared on 90 Day Fiancé: Before the 90 Days. Recently, however, it looks like she's undergone a rebranding as "The Sister Coach" on social media, referring to her no-holds-barred advice and her guest starring "role" as Tom's sister on TLC.
Like Tom, who frequently partners with brands and travels the world promoting businesses and holding 90 Day Fiancé-related events in the wake of his TLC notoriety, perhaps his sister is looking to capitalize on her 90 Day Fiancé appearances. Tom appears to be close with both his sister and his mother, who frequently chimes in on his Instagram as well.
Darcey's ex recently took to his Instagram stories to share his sister's new Instagram handle, @ej_thesistercoach. "If you want real true advice with no BS then give her a follow," he wrote in one promotional caption. Urging his fans to follow Emma-Jayne, he wrote in another post, "In these crazy times, we can all use a little coaching." Another read, "We could all use some advice…give her a try!"
Even some of Tom's business associates and 90 Day Fiancé castmates joined in to promote Emma-Jayne. Jennifer DiLandro from Dolce Aesthetics NY, who has shown off Tom's Botox treatments on Instagram before, encouraged followers to send a DM for details on Emma-Jayne's work as a "certified life coach." Anna Campisi, Mursel Mistanoglu's wife on 90 Day Fiancé, also promoted her services.
Emma-Jayne already seems to have an active career in HR
Tom's sister appears to have already had a lengthy career in human resources in the UK. According to her LinkedIn profile, Emma-Jayne served as the Group HR and OD Director at a company called Totally Plc in Nottingham, Nottinghamshire, UK, until earlier in 2020. Perhaps the 90 Day Fiancé guest star lost her job due to the COVID-19 crisis, or maybe she's just looking for a side hustle or career change.
Emma-Jayne's profile describes her work history as "an experienced director with a demonstrable history of high impact leadership and delivery of transformational HR and organisational development," adding that she has a master's degree in personnel and development and that she is a member of the Association of Coaching.
Tom's sister bills herself as 'The Sister Coach'
While Emma-Jayne's Instagram doesn't have any specific details about what she offers as a life coach, her profile is filled with inspirational quotes.
In many of her branding materials, she builds on the idea of offering "sisterly" advice, referencing the way many 90 Day Fiancé fans know her as Tom's advice-dispensing, blunt sister. On her Instagram bio, she advertises herself as "Professional Life and Relationship Coach" and "Experienced People Director" with the tagline, "Feel EMpowered by the sister you never had or always wanted."
This isn't the first time that Emma-Jayne has used her 90 Day Fiancé platform to connect with fans and make some extra cash.
Like many 90 Day Fiancé cast members, Tom's sister has a Cameo profile, where she films video shoutouts for fans for $30 each. Her bio there reads, "Protective sister, as seen on 90 Day Fiancé, and tell it like it is." Maybe that's what her life coaching clients can expect to get a taste of, too.