'90 Day Fiancé': Trisha Paytas Dresses Up as Darcey Silva – And She Responds
Popular YouTuber and OnlyFans model Trisha Paytas and her boyfriend Moses Hacmon – an Israeli artist and brother of Hila Klein, who's married to Ethan Klein of h3h3Productions – recently paid tribute to Darcey Silva and Georgi Rusev of TLC's 90 Day Fiancé and Darcey and Stacey.
Paytas and Hacmon donned Halloween costumes in honor of Silva and Rusev's recent engagement announcement photo spread in PEOPLE Magazine. What's more, the 90 Day Fiancé couple even reached out to Paytas to compliment her on her Halloween tribute to TLC – and her uncanny resemblance to Silva.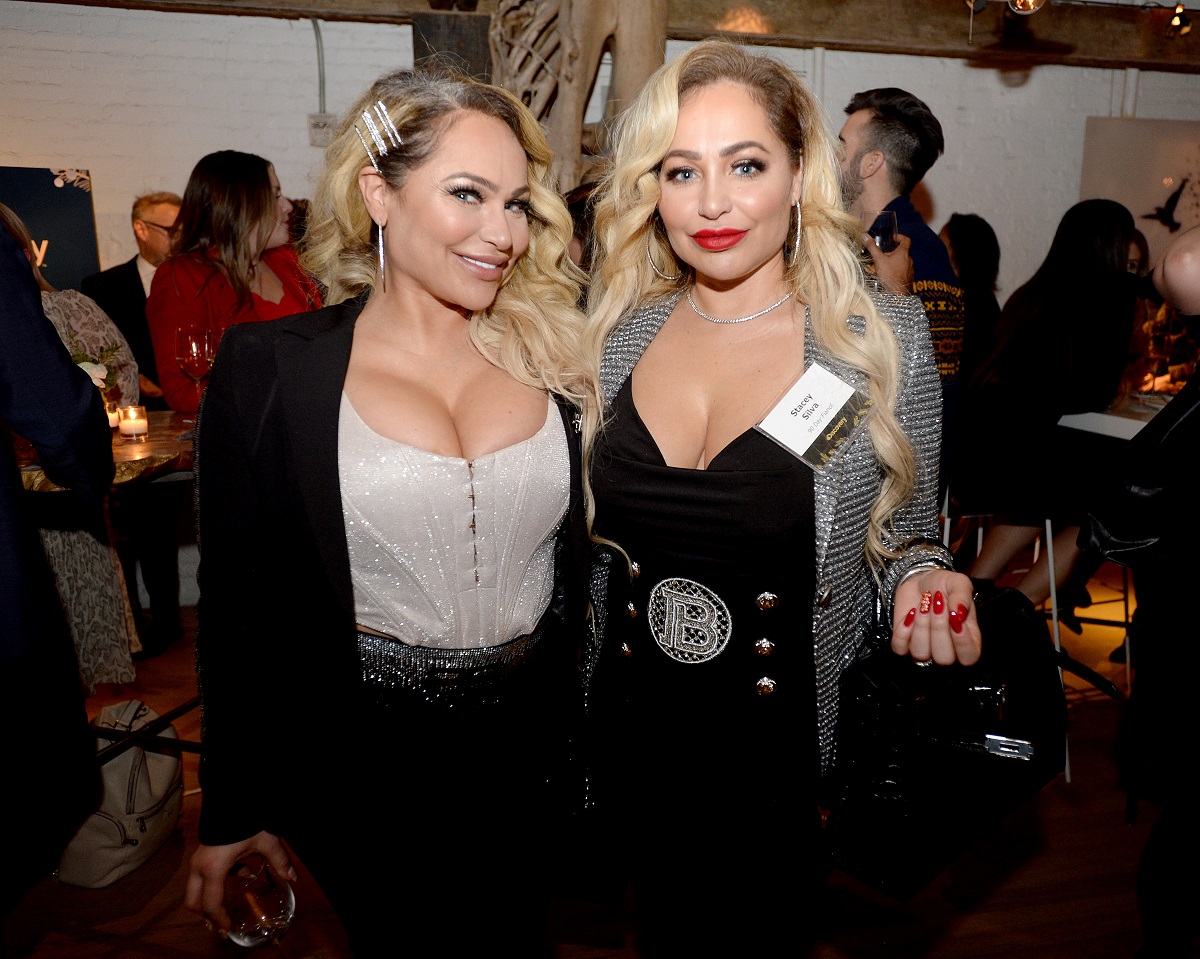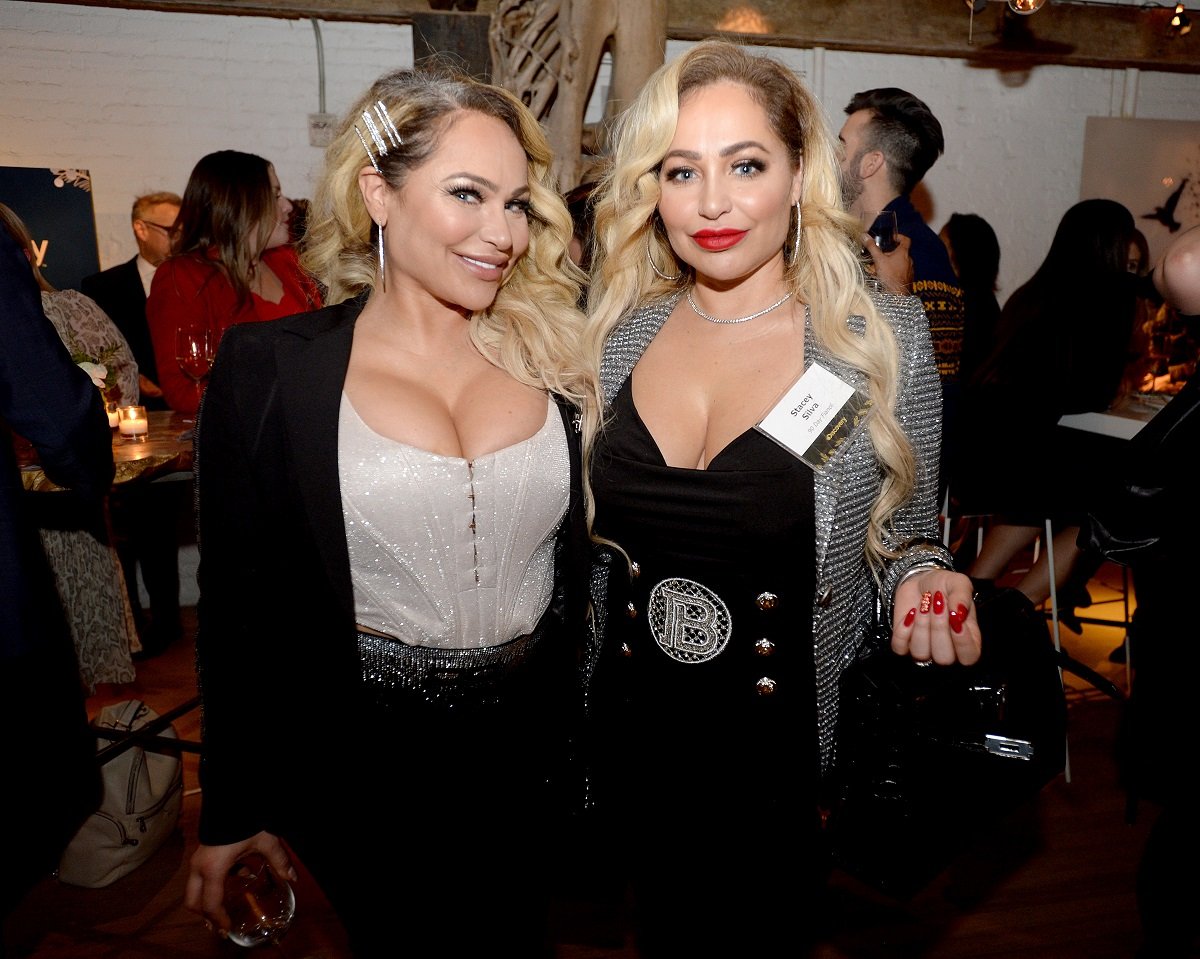 Silva and Paytas have often been compared to each other
Paytas' relationship with Hacmon has attracted quite a bit of buzz lately due to her somewhat difficult past with the Kleins. After Paytas, 32, made a few appearances on the Kleins' podcast, they developed an unexpected rapport.
But when Paytas suddenly started dating Hila's brother, their relationship seemed to be on shaky ground yet again. Since then, Paytas and Ethan started their own popular podcast series, Frenemies, which covers the strange history of their blossoming friendship.
Like Paytas, 90 Day Fiancé mainstay Silva has a tumultuous dating history of her own. After explosive breakups with both Jesse Meester and Tom Brooks on 90 Day Fiancé and 90 Day Fiancé: Before the 90 Days, the 46-year-old divorced mom of two finally found her match in 32-year-old Rusev, a Bulgarian-born model who now lives in the U.S.
Paytas and Silva have sometimes been compared to one another due to their love of the ultra-glam look – including sparkles, glitter, long blonde hair extensions, long lashes, and plenty of pink – as well as their penchant for wearing their hearts on their sleeves.
Paytas and Hacmon did a photoshoot dressed as Silva and Rusev
Rusev and Silva quarantined together when the COVID-19 crisis hit before quietly getting engaged in June 2020. Their PEOPLE photo spread featured Silva in one of her characteristically sparkly gowns, complete with a dazzling engagement ring on her finger. Meanwhile, Rusev wore a pink suit for the occasion.
On October 24, Paytas revealed a picture of herself with Hacmon in costumes inspired by Rusev and Silva's engagement photos. Paytas wore a long, platinum-blonde wig, while Hacmon pulled his hair back in a ponytail much like Rusev's and opened up his shirt to reveal a jewel-encrusted cross necklace.
"Foreign men >>>," Paytas captioned the Instagram snapshot.
Many '90 Day Fiancé' fans couldn't get over the resemblance between Paytas and Silva
The 90 Day Fiancé stars themselves complimented the couple's Halloween costumes, with both seeming to think the resemblance was impressive.
"Love you!!! ❤️🔥🔥🔥," wrote Silva, who seemed flattered by the costumes, to Paytas.
In turn, the YouTube influencer called the 90 Day Fiancé star a "queen," while Silva commented encouragingly, "Keep inspiring beautiful!"
Meanwhile, Rusev also chimed in with some praise for the 90 Day Fiancé cosplay. "This is so funny," he wrote to Paytas and Hacmon. "Good job."
Many 90 Day Fiancé and Darcey and Stacey fans, as well as Paytas' followers, thought it was the "best crossover ever."  Many pointed out the similarities between Paytas and Silva and thought they could be "besties" if they spent time together. Others called the look "iconic."
One fan summed up many viewers' reactions about the worlds of TLC and social media colliding, writing: "My YouTube world and my 90 Day world collide, gorgeously."