'90 Day Fiancé': Tropical Spin-off Is Just the Shakeup the Franchise Needed
Who doesn't love a new 90 Day Fiancé show? TLC has been cranking out new 90 Day Fiancé spin-offs like the network depends on it. Now, they are back again with yet another rendition of the show. But this spinoff, Love in Paradise: The Caribbean, A 90 Day Story, is set to be quite different than any of its predecessors.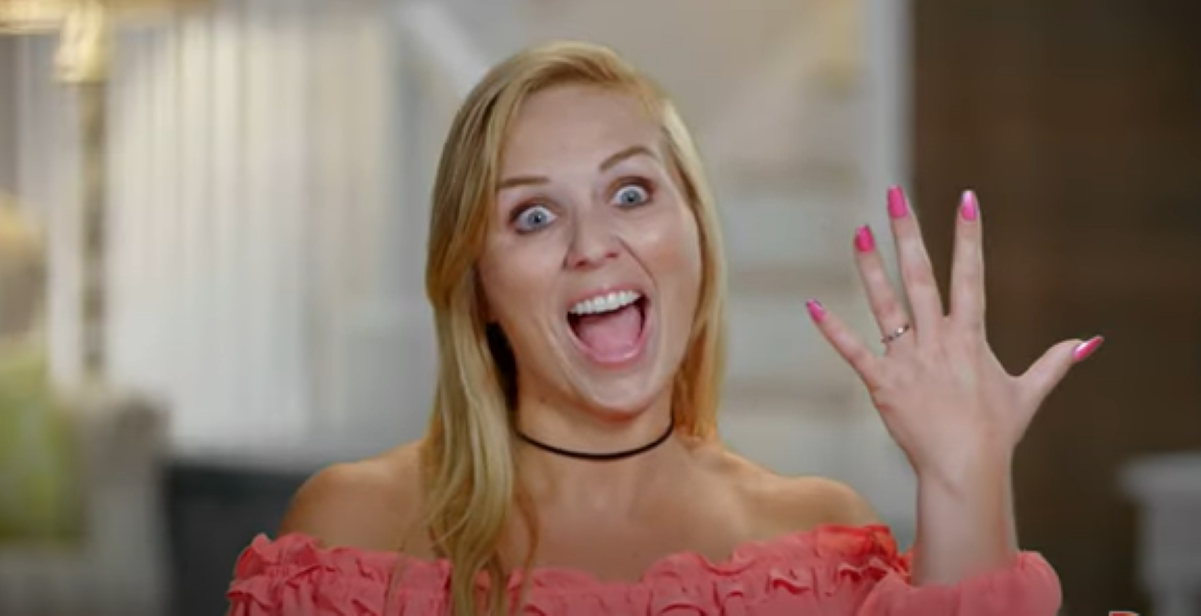 What is '90 Day Fiancé' spinoff 'Love in Paradise: The Caribbean, A 90 Day Story'?
Fans of 90 Day Fiancé have gotten used to the show's usual format. Normally, the franchise will feature couples consisting of one American partner and one foreign partner. In these instances, the couples are either meeting for the first time or have already met and got engaged quickly. Then, it's a race against the K-1 visa's three-month clock to get married. This time, the new show will focus on vacation romances.
"The tropics will provide the backdrop for relationships in various phases — from a couple who met online but will now meet for the first time, holiday flings that turned serious and even a one-night stand that turned into a pregnancy," the show's official logline reads, according to Variety. "Will meeting in paradise work out once the suntan fades?"
Who will be on the '90 Day Fiancé' spinoff?
It's the couples who make or break each season of 90 Day Fiancé. If the couples are interesting and endearing, they typically appear in more than one season. The new spinoff has quite a few interesting characters for its premiere season.
90 Day: Caribbean Love will showcase four couples, Aryanna and Sherlon, Steven and Martine, Mark and Key, and Amber and Daniel.
Ayanna got pregnant with Sherlon's baby while visiting Jamaica. Now, she is going back to Jamaica to start a life with Sherlon, while hoping that she can move him to the United States and get married.
Steven and Martine met when Martine was vacationing on a cruise in Barbados, which is where Steven lives. Unfortunately, the pair's relationship has been rocky since Steven cheated on Martine. Now, she is having trouble trusting Steven.
Mark met Key when he was visiting Panama 10 years ago. Because Mark feels so strongly for Key, he is heading back to Panama to ask her to move to America with him and live in Huntington Beach, California. But, Key isn't quite ready to make such a big change.
Amber met Daniel when she was visiting Costa Rica. The two have been together for three years. Amber has been supporting Daniel financially for over a year, which has made her concerned that she is being used for money.
Can I watch '90 Day: Caribbean Love' on TLC?
Unlike some of the other 90 Day Fiancé Shows, Caribbean Love is not available on TLC. The show premiered on July 18 on discovery+ and is only available to the streaming app's subscribers.
What other '90 Day Fiancé' shows are on Discovery+?
If you are wondering if discovery+ is worth it, there are several other 90 Day shows to watch on the streaming service.
One of the most popular is 90 Day: The Single Life, which follows former 90 Day Fiancé stars as they navigate being single and dating again. 90 Day Bares All has replaced the tell-all specials that used to end each 90 Day Fiancé season. Bares All is also available on discovery+. 90 Day Diaries catches up with some old fan favorites and 90 Day Journey recaps the full stories of some of the franchise's most popular couples.
RELATED: 'Darcey & Stacey' Season 2: Where Do Darcey Silva and Stacey Silva Stand in Their Relationships?