'90 Day Fiancé': Usman Umar Fights Back Against 'Babygirl' Lisa Hamme's Attitude
90 Day Fiancé fans have been watching Usman Umar and 'Babygirl' Lisa Hamme closely since the couple first debuted on the new season of Before the 90 Days. 30-year-old Usman Umar is an aspiring musician in Nigeria, and 52-year-old Lisa Hamme hails from Pennsylvania. Umar and Hamme met online, and Umar, in a bid to show Hamme his feelings for her, created a music video dedicated to their relationship entitled "I Love You." However, Hamme has exhibited something of a jealous and controlling streak during their time together, and Usman Umar seems to have had enough.
Lisa Hamme gets shady on Instagram, changes name 24 times
Lisa Hamme has an interesting history when it comes to Instagram. The 90 Day Fiancé star previously threw some major shade at Usman Umar on her social media, before deleting the posts and changing her Instagram handle. 
In fact, Lisa Hamme has had 24 Instagram handles in 17 months — an impressive number of changes for a single account. A Redditor's dive into her handle history revealed some interesting name choices, which fans can find here.
Additionally, Hamme posted about Usman Umar several times, seemingly throwing shade at her Nigerian lover. In one post she mocked his living situation, and in another, she commented that Umar has bad body order. 
She also included a screenshot of a message Umar wrote on Facebook that read, "Hello Lisa Renee Hamme I'm very sorry for what I said TV, maybe it hurt U bcus of language barrier but i don't mean HURT to YOU [sic]." 
"When losing the chance at a K1 becomes reality," Hamme captioned the screenshot. Since Hamme changed her handle, these posts have been removed.
Hamme has also exhibited some serious jealousy when it comes to Umar. She attacks his female fans on social media, and was frustrated to see that they used a model in his music video about her.
Usman Umar fights back
Now, it seems as if Usman Umar has had enough of Lisa Hamme's behavior. During a recent episode of 90 Day Fiancé: Before the 90 Days, Umar confessed to Hamme that her behavior makes him anxious about his future with her in the United States. 
Umar told Hamme, "You know, anything I do is not enough. And I'm kind of tired of that you know."
Hamme replied, "Let's get it straight, nobody is perfect. You need to make up your mind and make it quick."
"I am scared about you right now, let me just tell you the truth," Umar continued. "I am scared. Because if in Nigeria you can be playing this, then what about if I come to United States?"
He later added, "I have never insult you for a good two years, directly or indirectly. I have so much respect for you. Sometimes you come around and say, 'You are *******, you are this, you are that.' I have never insulted you. But you did, and I take it. So if I should be receiving these kinds of things right now in Nigeria, what is going to happen to me if I go to America? Where I have no father, no mother, no brother, no friends, nobody to run to."
Lisa Hamme, seemingly sensing that she was losing control, tried to turn it around on Umar. She told him, "You are very insecure about this relationship, I thought we were further than this."
However, Umar was not going to be cowed. He continued to push his point home to Lisa Hamme, telling her that he's scared of how she's behaving.

'90 Day Fiancé' fans react to Usman Umar's comments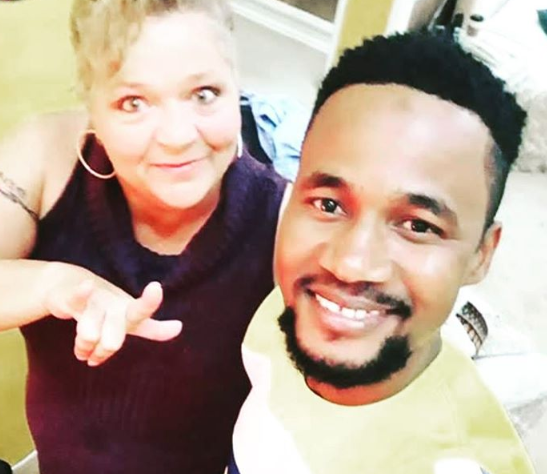 90 Day Fiancé fans appeared to be largely supportive of Umar and his comments. As for Lisa Hamme's attempt to take back control, many seemed to think her behavior was similar to gaslighting. 
One Reddit user commented, "She's just trying to throw him off balance and undermine his chain of thought here. She doesn't like this mini rebellion one bit."
Another added, "She's fearing she lost control over him so she's putting all of her issues on him — you need to make up your mind, you're insecure, etc. I don't see one [something] wrong with what he said. He's absolutely right."
"She tried damn hard to get control of the conversation and him again the more and more he stood up for himself. Love that he didn't back down when she started her bs. Go Usman!" added another fan.