'90 Day Fiancé': Usman Umar's Relatives Tell Babygirl Lisa Hamme to Be a Submissive Wife—And She's Not Pleased
Usman Umar and his American bride-to-be, Babygirl Lisa Hamme, have struggled with cheating accusations, cultural differences, personality clashes, and their significant age difference ever since they first met on TLC's 90 Day Fiancé: Before the 90 Days.
The 30-year-old Nigerian rapper, who goes by Sojaboy in his entertainment career, was eventually able to convince his initially skeptical mother, Fatimatu, to accept his upcoming marriage to 52-year-old Lisa.
But on the May 24 episode of 90 Day Fiancé: Before the 90 Days, Usman's older brothers, Muhammed and Faruq, finally met Lisa shortly before Usman and Lisa's wedding date—and they weren't impressed with her behavior.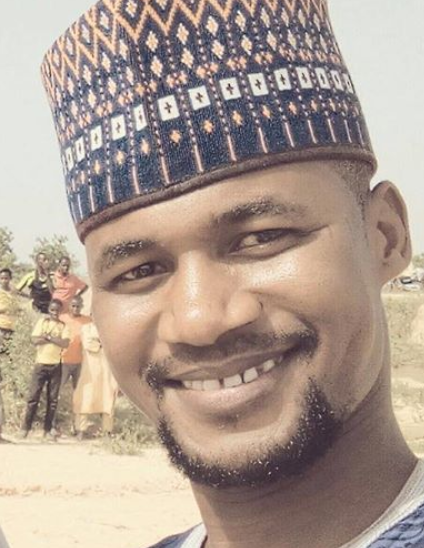 RELATED: '90 Day Fiancé': Babygirl Lisa Hamme Thought People Might Believe She Was 'Knocked Up' Before Her Wedding to Usman Umar
Usman worried that Lisa would embarrass him in front of his family
As Lisa and Usman prepared for their upcoming wedding, they welcomed Faruq, Muhammed, and Fatimatu to the celebration.
Faruq admitted that he was surprised by Lisa's age difference with his younger brother. He also said he was nervous about their relationship because it had started online, which he didn't quite understand.
"When I see Lisa for the first time, I'm worried that Lisa is older than Usman," Faruq told 90 Day Fiancé producers. "I just can't imagine for someone at that distance to love you without even seeing you physically."
Meanwhile, Usman—who had spent the last few days arguing bitterly with Lisa over issues with their marriage certificate due to Lisa's divorce, as well as messages on Usman's phone from another woman—had his doubts that his fiancée would act appropriately in front of his family.
"The last few days, we keep on having problems," Usman admitted. "So I am a little nervous [about] how Lisa is going to act while my family is around. Even though we got my mom's blessing and the wedding is tomorrow, my mom can still change her mind. So Lisa should be on her best behavior and make sure to compose herself in front of my family members."
Lisa tried to ask Usman's brothers for help with their marriage
True to form, Lisa didn't exactly do as Usman asked. When she sat down for dinner with Usman and his older brothers, she immediately let them know that she and her fiancé had been struggling in their marriage.
"Muhammed, Faruq, it means a lot to me, and I know it means a lot to Usman, to have both of you here for the wedding," Babygirl Lisa began. But she added that she wanted Faruq's and Muhammed's help with something—and she wanted them to be brutally honest. "And I want both of you to be very honest with me, because that's one thing Usman and I have, is honesty."
Lisa told TLC producers that she hoped Usman's brothers would talk some sense into him and tell him to treat her differently. "I want to hear their opinion on arguments that we've had because I feel like he doesn't always listen," the 90 Day Fiancé star complained. "And Usman is very closer to his two elder brothers. He respects what they have to say. So he will listen to them."
The hospice caregiver and single mom confessed, "There are some issues I've been experiencing with Usman."
Usman immediately looked mortified and tried to cut Lisa off. "This is not something to be brought up now," he said. "We discussed this."
The rapper told 90 Day Fiancé producers that he was incredibly embarrassed that Lisa hadn't honored his request to keep quiet about their problems in front of his family. "When Lisa want us to discuss the problems we are having in front of Faruq and Muhammed, I am offended," he declared. "If they get to know what is really going on, they may not support the marriage."
Usman's brothers criticized Lisa's behavior, leading her to storm off
Despite Usman's embarrassment, his brothers did try to step in and help. "Okay, can you please furthermore explain to us, what are the causes of these problems?" Faruq asked.
"So, he's been a little stubborn," Lisa began.
And now that the cat was out of the bag, Usman felt free to complain a bit as well. "Since when Lisa come to this country, almost every day we must have problem," he told Faruq and Muhammed. "I will not let anybody to tell me what to do or to tell me this or that. Controlling me, that is what I will not tolerate."
Meanwhile, Faruq advised Lisa to back off and not expect constant attention from Usman. "A husband does not give his wife all this time throughout [the day], no," he told her. "You should try and minimize how much time you need from him…You don't expect him to be with you from morning until night."
As for Muhammed, he told Lisa in no uncertain terms that Usman should be the dominant one in their marriage. "For our culture, wife use to follow the husband," he told a dismayed Babygirl Lisa. "He's the master of the house."
Lisa didn't take well to their advice. "You're sitting there criticizing me," she exclaimed, growing increasingly angry. "I'm not doing it. I'm not going to sit here any longer. I traveled thousands of miles to marry this man! I tried, and I failed. So good night, gentlemen. It's done. I'm done."
Usman and his brothers tried to call Lisa back and get her to calm down, but she stormed away from the table and refused to engage with them.
Usman was deeply offended by Lisa's behavior, especially in front of his brothers—who, as elders in his family, were supposed to be respected. "I can't believe she did this," the 90 Day Fiancé star said. "It's super embarrassing because this is my family and this is the attitude Lisa displays in front of them. This is never a way for a Nigerian woman to behave in front of any in-laws."
He hinted ominously that he might not get married to Lisa at all in the end. "At this point, I don't know if there will be a wedding tomorrow," Usman confessed.