'90 Day Fiancé': Vanessa Has Trust Issues, Colt Johnson Gave Her His Passwords
90 Day Fiancé star Colt Johnson is engaged. After a slew of failed relationships on reality television, Johnson has popped the question to Vanessa Guerra — a woman he was messaging during his time with Jess Caroline. Now, Guerra has admitted that she has trust issues, especially when it comes to Colt Johnson. To help her assuage her fears, Johnson has given her all of his passwords.
Vanessa Guerra cheated on her ex-husband with Colt Johnson
RELATED: '90 Day Fiancé': Big Ed Gambles on Colt Johnson Engagement
Colt Johnson and Vanessa Guerra's 90 Day Fiancé relationship is built upon infidelity. The two originally met after Johnson first appeared on the show. They began messaging each other, and Guerra eventually cheated on her husband with Johnson.
90 Day Fiancé blogger John Yates interviewed Guerra's ex, True Lamaun, to discuss his feelings about Johnson.
"And apparently this is a thing he's done — he doesn't care if they're married or not, you know, and he really doesn't care. He doesn't care who he hurts, whose lives he interferes with. He's all about the show," said Lamaun.
"I think this dude is a total scumbag, that's my opinion of him," he continued. "I think he treats people the way he does because he's never had his a** whooped. Sometimes people need, some people are respectful and some people need to be taught respect. I think he needs a lesson. I'd be happy to give it to him," Lamaun added.
'90 Day Fiancé': Colt Johnson and Vanessa Guerra are Engaged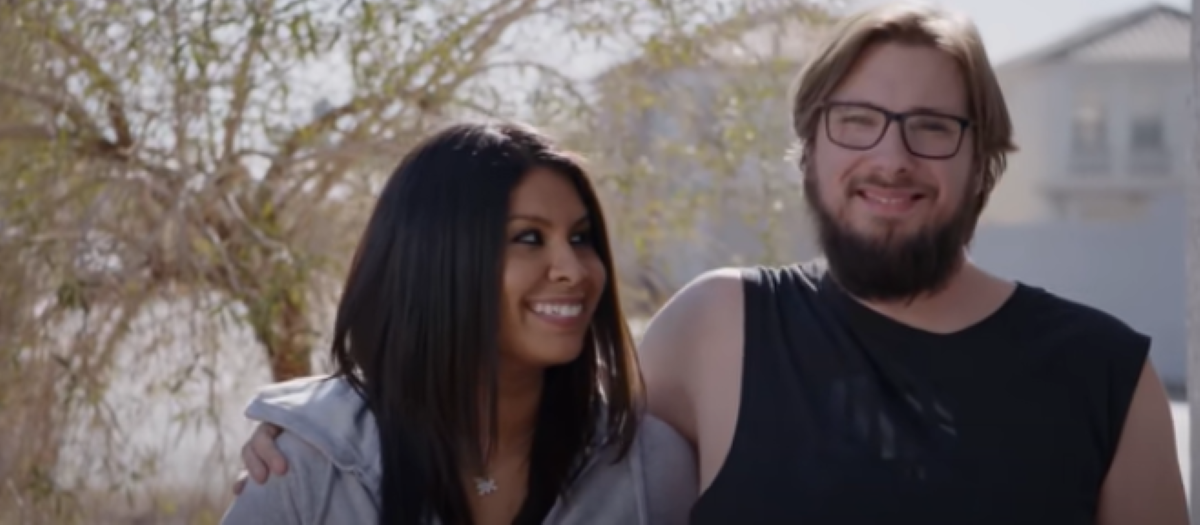 Despite Colt Johnson's many dramatic breakups and poor behavior in the past, Vanessa Guerra accepted when he proposed. However, she did have hang ups about the 90 Day Fiancé star. Guerra revealed her concerns during a chat with Us Weekly.
"I mean, he proposed to [his ex-wife] Larissa [Dos Santos Lima] in what, five days of knowing her? So, I know he doesn't take his time. I am someone who [will] procrastinate a little bit though, so I can drag something on for years," Guerra told the publication.
"He's known for proposing to everybody. I was nervous. I didn't really know what to say. I think I asked, I don't know how many questions, [including], 'Are you sure?'" she added.
90 Day Fiancé star Colt Johnson had some concerns of his own. Mostly, he was worried that proposing to Guerra might be too aggressive a move.
"I really thought I might scare Vanessa away and that would just end our friendship or relationship. And that was a real chance I had to take, but I felt like I had to do it," he told Us Weekly.
Colt Johnson's '90 Day Fiancé' partner has his passwords
Considering the 90 Day Fiancé star's struggles with infidelity in the past, and Vanessa Guerra's own infidelity with Johnson, it may come as no surprise that the couple has some trust issues. In fact, Guerra has requested all of Colt Johnson's passwords — and he's handed them over.
"I have a lot of trust issues. He's totally changed my mind on that now. He's given me passwords to all his accounts on everything, so that's not really an issue anymore. I feel like I'm ready," Guerra said on E!'s Nightly Pop.
"Sometimes I like, here ya go, I don't even care. Just take the phone. You want the phone? I gotta go pee," Johnson added.